Lego is still easily the world's most popular building toy, but Nanoblocks have gained a surprising amount of ground over the past few years, especially outside North America. That's why McDonald's in Hong Kong recently teamed up with it for a collection of custom food-themed sets available exclusively from its restaurants there.
---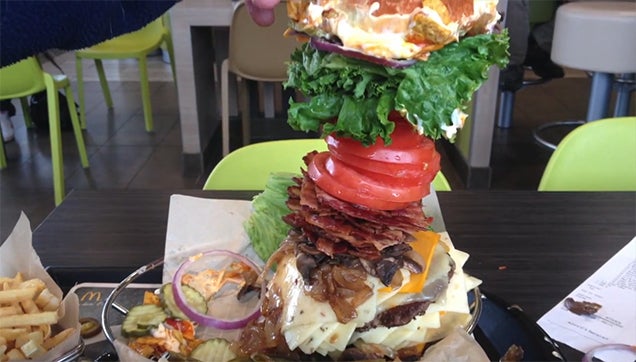 Over in the US, McDonald's new Create Your Taste menu lets you make your own completely customisable and *gasp* delicious looking, gourmet McDonald's burgers. The set up is simple: you hop on a kiosk and select whatever toppings you like on a burger and Maccas will whip it up for you with better ingredients. But that's not fun! Fun is using that kiosk to make the biggest and most ridiculous burger monstrosity that's possible. This is it.
---
---

---
Video: "What happens when you serve McDonald's food to some experts and pretend it's a new organic meal?" ask Sacha and Cedrique. To answer this question they went to a organic food fair in Houten, Netherlands, armed with disguised McNuggets and Big Macs. You can imagine what happens — or just watch their video.
---
Man, was I ever excited when I saw that McDonald's Monopoly was back this year! I had a blast looking at the Roll Up the Rim stats last year, and hoped I could do the same for Monopoly this year.
---
Earlier this year, the internet was collectively tickled at the reports of how NASA was conducting the recovery of some of the first photos of the moon inside an abandoned McDonald's. This new video takes a closer look at how this surreal research lab came to be.
---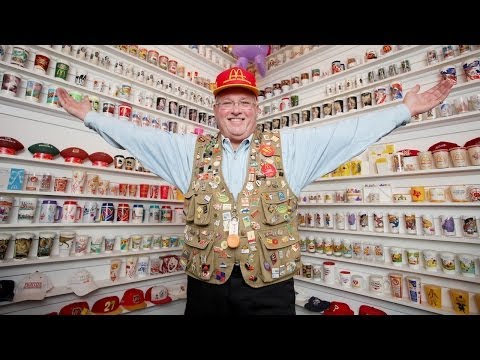 ---