---

---
Video: "What happens when you serve McDonald's food to some experts and pretend it's a new organic meal?" ask Sacha and Cedrique. To answer this question they went to a organic food fair in Houten, Netherlands, armed with disguised McNuggets and Big Macs. You can imagine what happens — or just watch their video.
---
Man, was I ever excited when I saw that McDonald's Monopoly was back this year! I had a blast looking at the Roll Up the Rim stats last year, and hoped I could do the same for Monopoly this year.
---
Earlier this year, the internet was collectively tickled at the reports of how NASA was conducting the recovery of some of the first photos of the moon inside an abandoned McDonald's. This new video takes a closer look at how this surreal research lab came to be.
---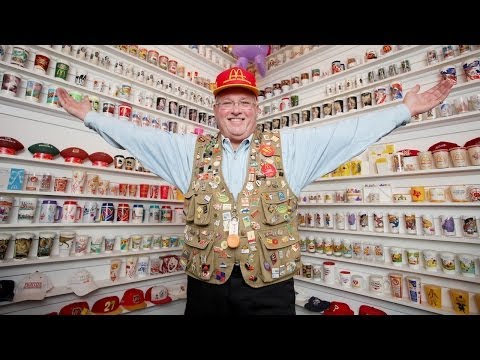 ---
A man lost 17kg, and his cholesterol level dropped from 249 to 170, by eating exclusively at McDonald's for 90 days. He ate everything: from Big Macs to salads to sundaes to shakes to quarter pounders. It's the antithesis of Supersize Me, the pseudo-documentary of a man who did the same — with two crucial differences.
---
The Happy Meal is as synonymous with McDonald's as the Big Mac, but now the international fast food chain is experimenting with what it's calling the Happy Table. It's another attempt to lure kids in that uses simple NFC stickers to turn its dining tables into virtual interactive race tracks.
---