Video: Meet Urkel-San, the protagonist of the new Animation Domination High-Def video that transforms Family Matters into an uncanny anime world full of swords, robots and magic potions. I don't know about you but I like this version much better than the original.
---
If you didn't have time to go see this year's Academy Award nominees for best picture you should watch this neat mashup by University of Nevada student Dustin Martin. It condenses the eight movies in one video and shows just enough to put you in the right mood for The Oscars without spoiling any of the fun.
---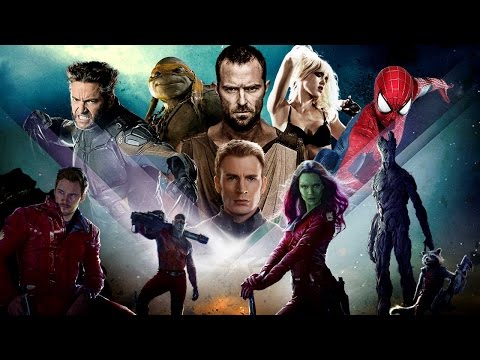 Video: French graphic designer and editor Michael Deleau put together this trailer for all the superhero movies released in 2014. It all combines so naturally and seamlessly that it really highlights how all these movies use the same visual language — albeit with different end results, of course.
--- Editor Max Shishkin combined the soundtrack of Intersellar, the voice of Anthony Hopkins reading Do not go gentle into that good night by Dylan Thomas, and footage from 35 of the best space movies to make this amazing mashup.
---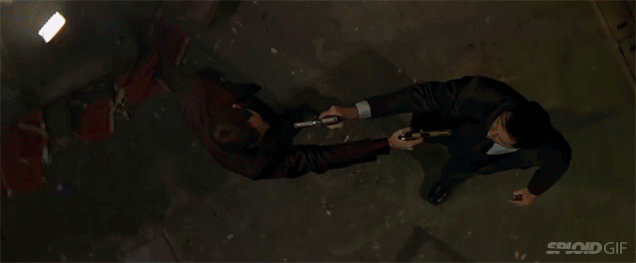 Oh, nothing to see here. Oh wait. Just kidding. There is everything to see here. This two minute clip of action scenes from MovieClips Trailers is so badass that I've watched it multiple times now. I can't get enough. In fact, it has me hankering for an action movie so bad. Good thing John Wick is out soon, right?
---
Video: I never thought Woody could be portrayed as a horror character until I saw this video of Toy Story mashed up with Annabelle. It's so scary that it will haunt my dreams tonight, tomorrow and the rest of the week.
---
Musician and YouTuber Kutiman is a mashup master of sorts. However, he doesn't deal with the common music fodder that most Frankenstein-type musicians use. Instead of stitching together popular verses and choruses from mainstream music, Kutiman pulls from an entirely different source — amateur YouTube videos.
---