 Editor Max Shishkin combined the soundtrack of Intersellar, the voice of Anthony Hopkins reading Do not go gentle into that good night by Dylan Thomas, and footage from 35 of the best space movies to make this amazing mashup.
---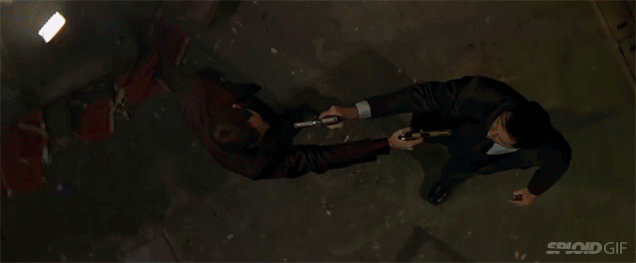 Oh, nothing to see here. Oh wait. Just kidding. There is everything to see here. This two minute clip of action scenes from MovieClips Trailers is so badass that I've watched it multiple times now. I can't get enough. In fact, it has me hankering for an action movie so bad. Good thing John Wick is out soon, right?
---
Video: I never thought Woody could be portrayed as a horror character until I saw this video of Toy Story mashed up with Annabelle. It's so scary that it will haunt my dreams tonight, tomorrow and the rest of the week.
---
Musician and YouTuber Kutiman is a mashup master of sorts. However, he doesn't deal with the common music fodder that most Frankenstein-type musicians use. Instead of stitching together popular verses and choruses from mainstream music, Kutiman pulls from an entirely different source — amateur YouTube videos.
---
Stephen Soderbergh is a big fan of Psycho. The original Hitchcock thriller is 54 years old now, so we think it's ripe for a bit of re-interpretation. Gus Van Sant's 1999 shot-for-shot remake is newer, but as a tribute work we reckon the rules are a little looser. So does Soderbergh, apparently — he's made a mash-up of the two films and posted it online.
---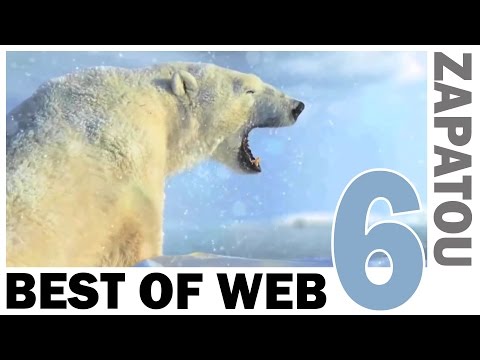 The end of the year is here, and hopefully you did something awesome in 2013. If you didn't, that's OK, because you have a brand new year ahead of you to do something memorable.
---
Sit back, relax, and let the major news stories of 2013 wash over you.
---