Researchers at Germany's Institute for the Study of Labour have published a paper arguing that the rise in free porn on the internet offers a form of instant sexual gratification that lessens the urgency men feel to seek it out in the form of marriage. Using data about how 18 to 35-year-old men used the internet from 2000 to 2004, the researchers looked at the correlation between pornography viewing and marriage.
---
There is a growing trend, for which the internet is probably to blame, of people eschewing traditional, down-on-one-knee proposals for flash mobs and drones and giant Transformers robots. It was all bound to end in tears — specifically, with a crane smashing through an apartment building. In the name of love.
---
The folks at Google Glass put together a Valentine's Day video showing the Glass-eye view of five couples' marriage proposals. It's cute. It's heart-warming. It's the worst.
---
---
It's a myth that's been around for nearly a century: Most of us are destined to meet our spouses during those magical/fraught years that make up university. But is there any truth to it? Facebook's crack team of data scientists have mined Facebook data in the US to find out — and some of the results are pretty surprising.
---
The best wedding proposals involve things that you both care about. Memes, drones and so forth. This proposal is especially cute, because photographer Jerrit Pruyn combined his love for cameras with his love for his girlfriend. He etched 'Marry Me' inside his camera, so that when his girlfriend looked inside she'd be asked the question.
---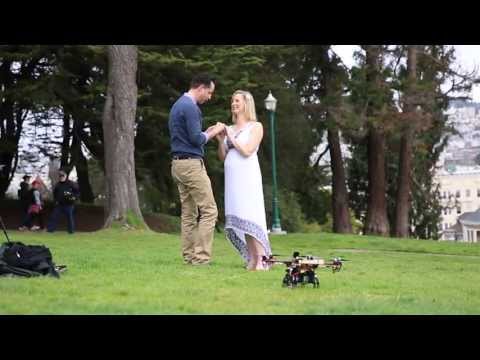 When I think of romantic, when I think of heartwarming, when I think of being sweet… I don't think of drones. But if I think of awesome and if I think of kickass and if I think of freaking cool… I do think of drones. So guy who used a flying drone to drop off the ring while you proposed, you're awesome.
---