---
The idea sounds flat-out utopian: Free internet! For everyone! Starting in the least-connected countries! Of course, there's a catch: Facebook's Internet.org is helping people get online, but their online experience is then controlled by Facebook.
---
Mark Zuckerberg means well. Or at least the billionaire says he does in a recent blog post about net neutrality and the Facebook-backed nonprofit Internet.org. Long story short, publishers in India are pulling their content from the Internet.org app over apparent net neutrality violations, and well, Zuck's reaction is pretty much: ¯\_(ツ)_/¯
---
Bloomberg crunched the numbers on "self-made" billionaires in the US and found that about a quarter of them were college dropouts. Ten of America's 43 self-made billionaires dropped out. One, Harold Hamm, never even attended college.
---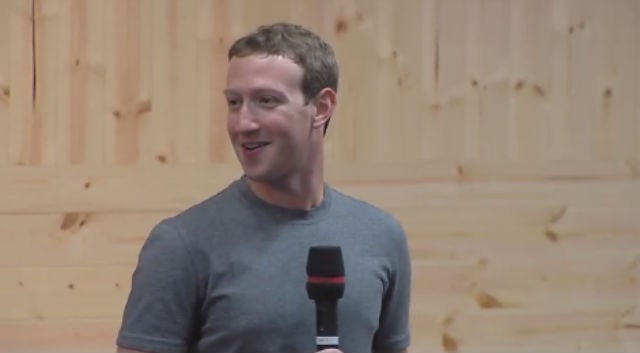 This afternoon, Facebook users got a chance to interrogate Mark Zuckerberg about the company's future. Well over 10,000 questions were submitted before the Q&A, many thoughtful, some pressing. So of course he answered the goofy ones.
---
Facebook's stance on real names drew criticism recently, and it looks like the social network is leaping vigorously in the other direction. Sources within the company told the New York Times that Facebook plans to release an app that would let people talk anonymously.
---