Bloomberg crunched the numbers on "self-made" billionaires in the US and found that about a quarter of them were college dropouts. Ten of America's 43 self-made billionaires dropped out. One, Harold Hamm, never even attended college.
---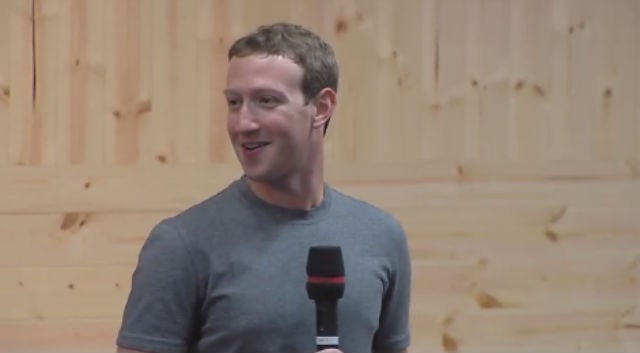 This afternoon, Facebook users got a chance to interrogate Mark Zuckerberg about the company's future. Well over 10,000 questions were submitted before the Q&A, many thoughtful, some pressing. So of course he answered the goofy ones.
---
Facebook's stance on real names drew criticism recently, and it looks like the social network is leaping vigorously in the other direction. Sources within the company told the New York Times that Facebook plans to release an app that would let people talk anonymously.
---
A big clock is ticking before his eyes. A wave of awkward yet supportive laughter washes over the crowd. It's the final dose of calming energy Lars Rasmussen needed to settle into his groove up there on the stage. He's looking down at his slide remote now, with that big TEDx logo beaming back at him from the illuminated floor. Lars just told everyone that he's imagining them naked to try and relax about speaking, and with the chuckles he's ready. Like a bright red 'You Are Here' marker on the map of his life, Lars is centred, and ready to tell his story. He built the future once, with the help of his brother and a small company called Google. The future of Maps came from right here in Australia, and with the help of Lars, it served to shine a light down the road at the next 10 years of navigation innovation for mere mortals like you and me. This is the journey.
---