The internet is still trying to figure out what the deal is with that crazy three-bladed lightsaber revealed in the first teaser forStar Wars: The Force Awakens. But with Hasbro's upcoming Star Wars Bladebuilders kits, you can outdo both George Lucas and J. J. Abrams with a Jedi or Sith weapon that defies all logic and the laws of the universe.
---
Like the rest of us, Machinima Happy Hour wondered what would happen after the crossguard lightsaber scene in the new Star Wars trailer. Unlike the rest of us, they created this hilarious animation imagination of how ridiculous that fight would be because adding light sabers to just anything is just crazy.
---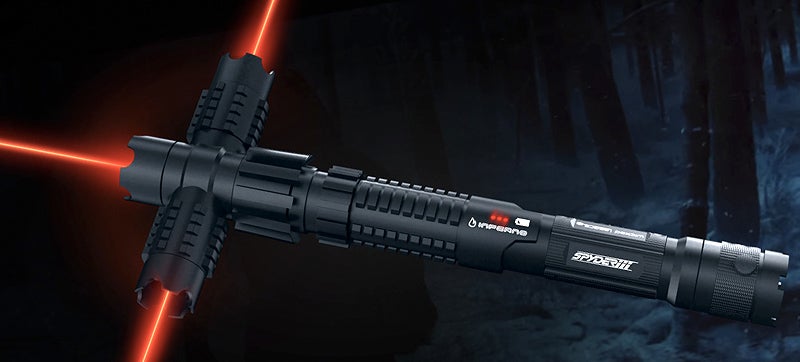 A Wicked Lasers product has long been the closest you can get to a real-life lightsaber, but there are some Jedi weapons better left on the screen. If the tri-blade lightsaber revealed in the Star Wars: The Force Awakens teaser has caught your eye, and safety isn't your utmost concern, with the help of a 3D printer you can now make your own… kind of.
---
Despite what you think of the Star Wars prequels, or even the original films, lightsabers will always be awesome. And despite there being everything from lightsaber BBQ tongs to glowing knitting needles already out there, how could you not welcome these lightsaber-themed replacement keys with open arms?
---
Fortunately, we do actually have a pretty good idea of how lightsabers are supposed to work thanks to the extensive technical manuals written by the Lucas team. But in addition to asking what a lightsaber is, and how it works, there's also another, perhaps more interesting, question: what's the closest thing we could possibly make to that?
---
The lightsabre is perhaps the best ever sci-fi weapon — but how did it come to appear in the Star Wars movies? In this short documentary, George Lucas, actor Mark Hamill and sound designer Ben Burtt discuss how the lightsabre was born.
---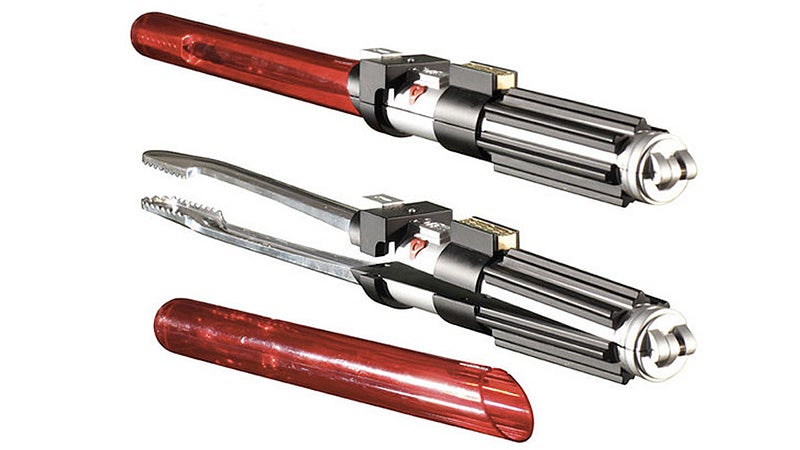 The Star Wars movies kind of painted the Sith as evil, unredeemable monsters. But between blowing up planets and wiping out the Jedi, even Darth Vader and the Emperor must need some R&R time, and presumably that involves the occasional BBQ where these lightsaber tongs would be invaluable. In a space station the size of the Death Star, there has to be a deck somewhere, right?
---
If lightsabers ever become real, and let's be honest some genius will dedicate his entire life into making that happen, I hope the entire world will be well practised in how to handle them. Sure, the ballet of Star Wars characters fighting in lightsabers looks great (or ridiculous), but when you get an up close view on the sword fight? The whole world will be missing at least one of their hands.
---
Imagine a world where lightsabres are real. Totally awesome, yeah? All fun and games, right? But not really when a baby gets his hands on a lightsabre. When they start waving things around, you're at their mercy. Fingers, homes, human bodies and anything else are just in the way.
---