I never thought I was going to say that shipyard cranes are beautiful, but when I saw them dancing in synch to the Close Encounters of the Third Kind theme — at the 1:14 mark — they really got me. The cranes were coloured with spotlights synchronised with the music, creating the dazzling dancing effect.
---
As a name, Hessdalen may be more familiar to UFO watchers than scientists. The valley in Norway is prone to "strange, hovering, flashing balls of lights" best attributed, as some believe, to alien origins. Now scientists say they're on the verge of an explanation: The valley is a giant natural battery.
---
Common sense dictates that the brighter the lights on your bike are, the more visible you'll be to other traffic at night. But according to research from the University of Oxford's Experimental Psychology Lab, a glowing version of the universal symbol for a bike rider could actually a better way to make drivers aware of your presence.
---
This ethereal little lamp is the latest creation of visionary lighting designer Ingo Maurer. Made of transparent film mounted with LEDs, Dew Drops adds flowing curves and a soft glow to any room. From certain angles, it almost looks like a grid of tiny stars, peeled back and draped into your wall or desk.
---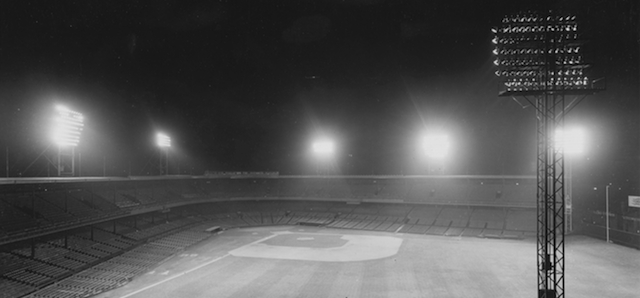 ---
Yes David, this is real life. This really happened last May at the Infrasound Festival when Tipper took the stage, backed by Android Jones' visuals.
---
There are 42 tower cranes working together to build a brand new city district for more than 20,000 people in Vienna, Austria. It's the biggest construction site in Europe right now. But it's not always work work work for the cranes, they get to dance in a fun light show on their off day.
---