Loading page
LG today launched not one, but three brand-spanking new IT monitors from its Ultrawide and Ultra HD range. With gaming trends heading towards a 'true virtual reality' in terms of storyline and cinematic experience, LG has created monitors that enhance cinematic-feel and provide users with a wider-view and improved immersion.
---
---
LG's last couple of OLED TVs have been pretty damn amazing — we've thought so, at least. There's an even better and more visually arresting TV about to hit electronics stores shelves, though; the new G6T Signature is a $10,999 OLED monster supporting the latest and greatest Dolby Vision and HDR codecs, with a built-in soundbar for serious audio.
---
Here at Gizmodo, we like OLED TVs. We really like OLED TVs. But OLED is still mostly a technology for the top end of town, and if you want to buy a TV with a slightly more reasonable price tag then your only legitimate option is an LED-backlit LCD. LG, the OLED kings, also make a bunch of LED TVs, and first amongst those is the UH950T: a LED TV with the very best colour-gamut-enhancing quantum dot tech, with a native 4K resolution, a choice of 55-inch or massive 65-inch panels, and support for a new high dynamic range tech called Dolby Vision. It's a few grand cheaper than our favourite TV, but it doesn't sacrifice much at all to get there.
---
When you're buying your lunch today, you might want to take a moment and spend a little more. Gizmodo's Lunch Time Deals posts point out any particularly good bargains for Aussie bargain hunters around the 'net. There's a pretty tempting tempoarary price drop at JB Hi-Fi for both of Google's newest Nexus phones, the 6P and the 5X.
---
---
LG finally has a flat OLED TV out in Australia — and it's a beauty. The EF950T is a 55- or 65-inch 4K Ultra HD OLED, super thin with the incredible contrast and amazingly deep blacks that we've come to expect from LG's exclusive OLED screens. It'll cost you a pretty penny, sure, but you get what you pay for.
---
---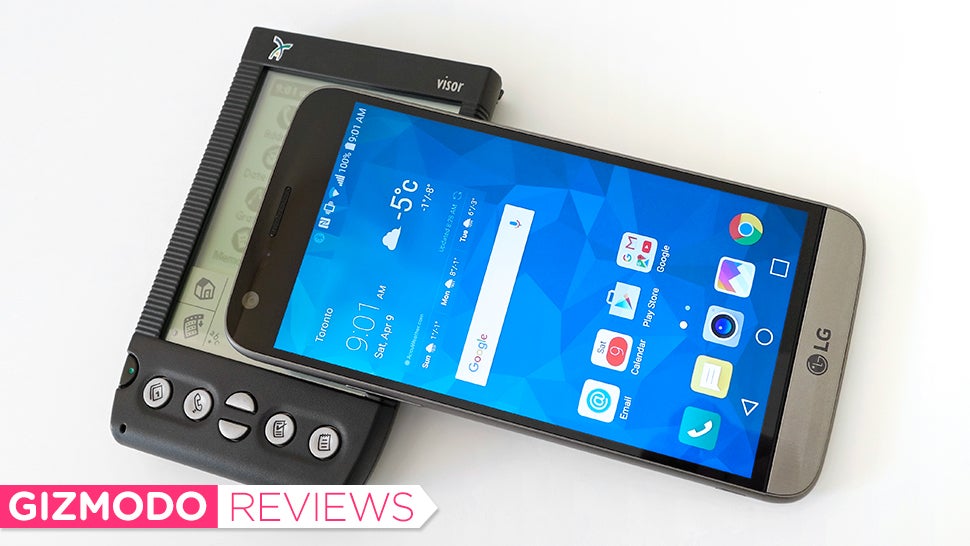 ---
Loading page