Lenovo likes to do its own thing. Sometimes that pays off, such as the company's loveable Yoga laptops, other times you end up with tablets with weird kickstands and built-in projectors. Now, Lenovo has quietly posted its first wearable on its website, but this gadget seems content with just following the crowd.
---
It's a little-known fact that celebrity Ashton Kutcher moonlights as a Lenovo engineer. At first, it was tolerable: a kickstand here, a bigger battery there. But now, the chisel-cheeked entrepreneur has twisted Lenovo's latest tablets to his own foul aims: the new Yoga Tablet 2 Pro has a built-in projector. And a subwoofer. And a 13-inch, 2560 x 1440 screen. It's a goddamn miniature movie theatre, complete with a tiny Ashton to show you around the place.
---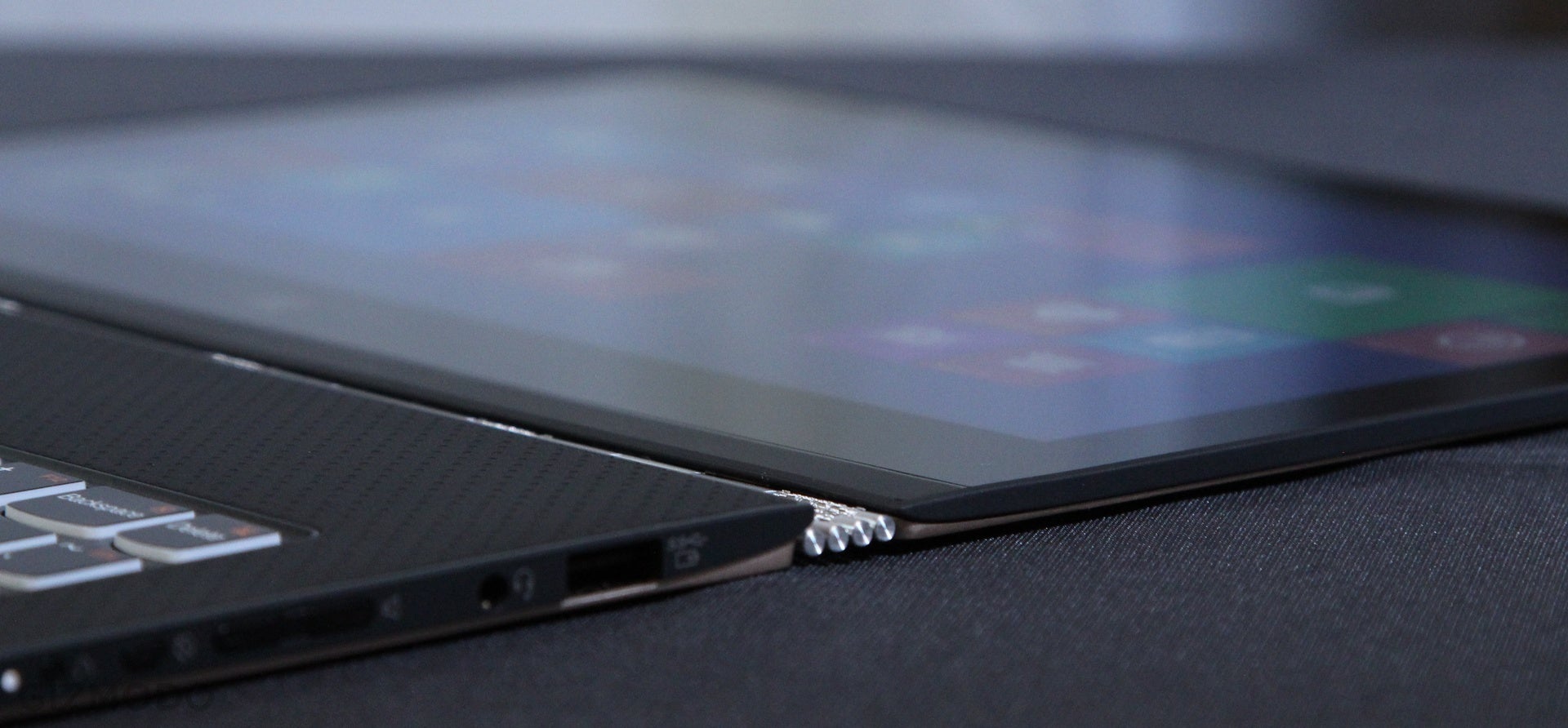 The backflipping Lenovo Yoga single-handedly made laptops cool again. The Yoga 2 Pro added a backlit keyboard and a brilliant 3200 x 1800 QHD screen. Now, Lenovo's going for broke with the third generation of its transforming touchscreen machine. Not only is the new $2200 Yoga 3 Pro thinner and lighter, it has a freaking watch band consisting of 813 precision-machined, hand-assembled components holding up its infinitely positionable screen.
---
Overnight, Lenovo announced three new "multimode devices" in its Yoga range of multipurpose tablets and laptops. The new Yoga 3 Pro, the most innovative of the lot, is a 13-inch laptop with a segmented metal "watchband" hinge, accented with satin black and orange — the whole thing looks very Breitling.
---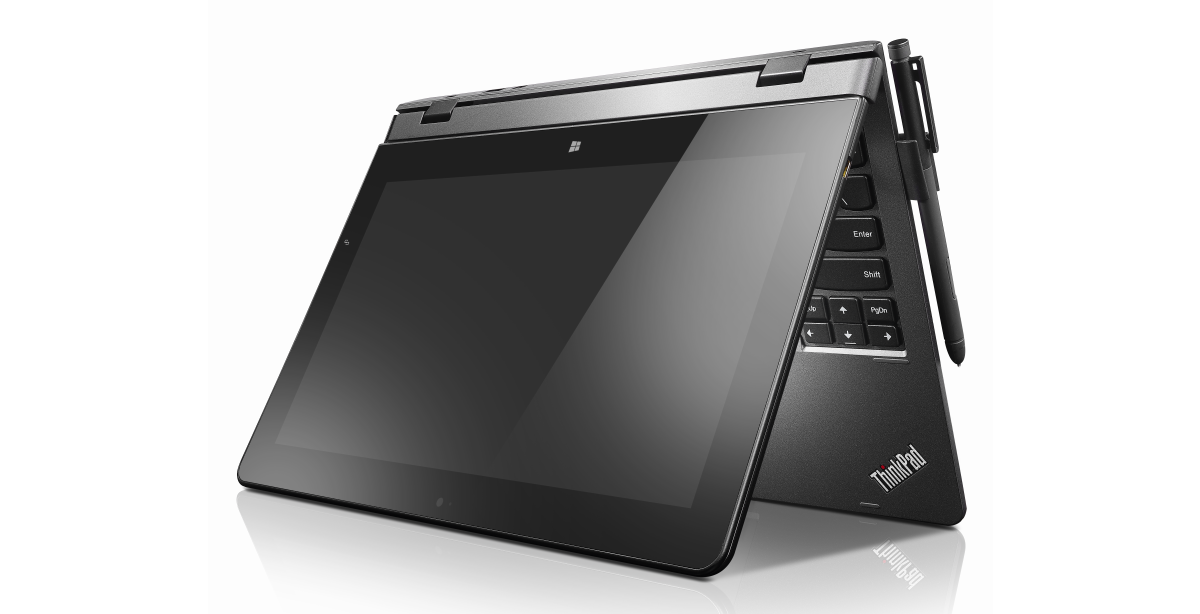 Lenovo introduced its Helix detachable last year, with an 11.6-inch, 1080p screen, a beefy Intel Core i5 chip inside and a battery-boosting keyboard dock. Pretty much a Surface Pro. This year it's back with a new, slimmer body and it's one of the first gadgets out there to rep Intel's newest "Core M" brains.
---
---
---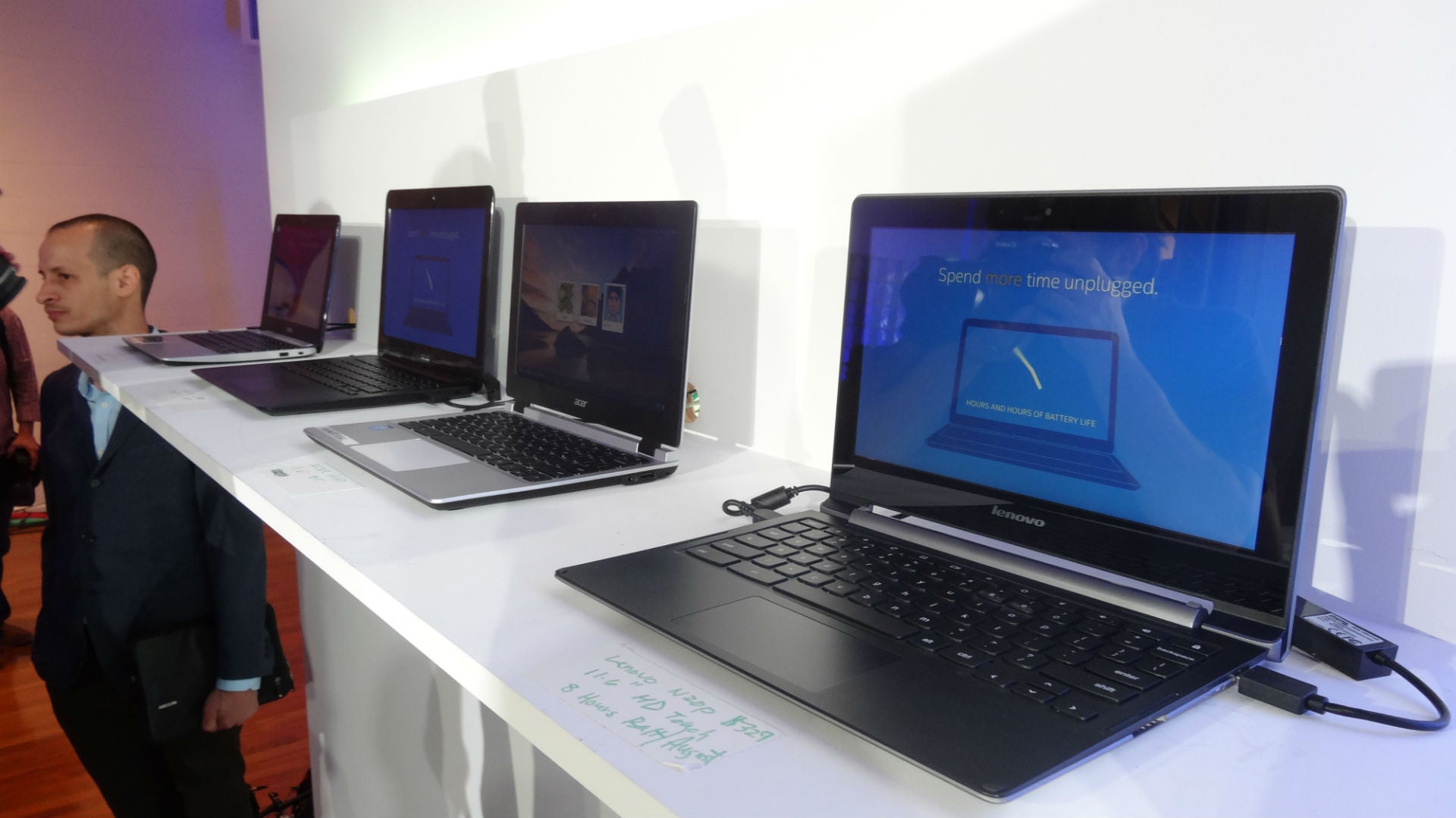 ---