The Geneva Motor Show is on right now, and we're seeing plenty of supercar announcements. Perhaps the most interesting one is for Lamborghini's new rocket, the Huracan. The first-look video is pretty special.
---
Car unveils appear to be serious business these days. That's why Lamborghini decided to make its own trailer for the new Huracan supercar, officially being unveiled at the Geneva Motor Show.
---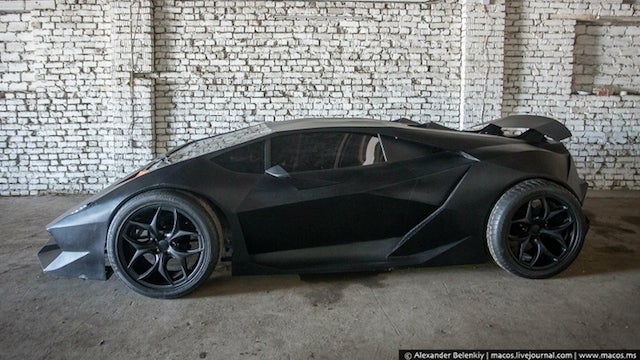 If it looks like a Lamborghini, if it smells like a Lamborghini…it still might just be a Volvo. Yep, the $2 million supercar you're staring at above was made at home from guys at Bishkek, Kyrgyzstan using a 30 year old Volvo 740. The total money they spent to make a carbon copy of the Lamborghini Sesto Elemento was 15 grand. Not a bad deal!
---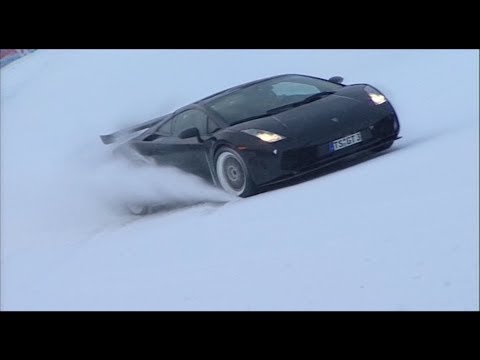 How many of you have watched the Winter Olympics so far in detail? Be honest. I'd guess that the number is fewer than the Sochi organisers might like. Maybe to spice up the coverage, the IOC should allow people in Lamborghini supercars to compete on the snow?
---
The Lamborghini Veneno is the world's most expensive and insane hypercar, and this billionaire just bought one of the three made. Now he's having it delivered, and he's really showing off about it.
---
First, there were three. Then there were four. Now, six Lamborghini Aventadors have gathered for a majestic photoshoot. This is what $4.75 million worth of car looks like in one aircraft hangar.
---
---
The Hall Of Industries is an unassuming building. Just a hangar with a few amenities installed, meant for concerts, presentations and even the odd tech product launch. From the outside, you never would have known that last night, this drab building in the Sydney suburbs played host to millions of dollars worth of luxury and exotic sports cars, as well as the men and women that would vie to become their new owners. It's auction night here, and it's a veritable meat market of automotive perfection.
---
A British luxury car rental company is looking to make a bigger name for itself by creating what could be the world's first Lamborghini Aventador stretch limo. For the moment, Cars For Stars' bold creation is only in the concept stages, but with a deep-pocketed sponsor, the company is optimistic about making it a reality.
---