First, there were three. Then there were four. Now, six Lamborghini Aventadors have gathered for a majestic photoshoot. This is what $4.75 million worth of car looks like in one aircraft hangar.
---
---
The Hall Of Industries is an unassuming building. Just a hangar with a few amenities installed, meant for concerts, presentations and even the odd tech product launch. From the outside, you never would have known that last night, this drab building in the Sydney suburbs played host to millions of dollars worth of luxury and exotic sports cars, as well as the men and women that would vie to become their new owners. It's auction night here, and it's a veritable meat market of automotive perfection.
---
A British luxury car rental company is looking to make a bigger name for itself by creating what could be the world's first Lamborghini Aventador stretch limo. For the moment, Cars For Stars' bold creation is only in the concept stages, but with a deep-pocketed sponsor, the company is optimistic about making it a reality.
---
---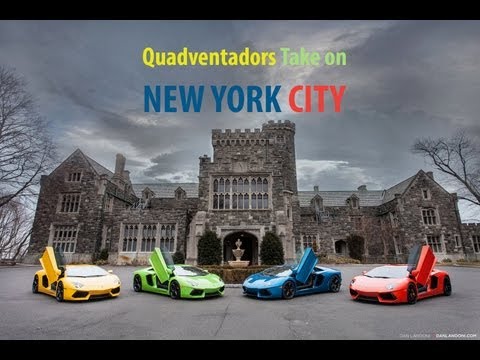 Remember the Triventador video from a few months ago? Three Lamborghini Aventadors went for a drive to turn more heads than the tennis. That was car porn on a massive scale, but now the millionaire's road crew has another member, and wouldn't you know it, it's another Aventador! Get in here and watch these four supercars galavant around New York state.
---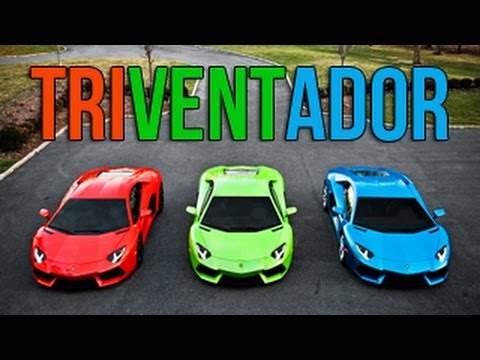 The Lamborghini Aventador is arguably the sexiest car on four wheels right now. Its 6.5-litre, V12 engine turns the road beneath it into mince meat at its top speed of 350kph, with the first 100 dealt with in a swift, 2.9-second symphony. Now wonder it's worth $775,000 in Australia. So what happens when you put three of them together on an awesome, rich-person's road trip?
---
Hey it's summer here in the States, what better excuse do we need for posting three yachts in one week? Especially when one of them has been styled after Lamborghini's sportscars, taking the angle of the chassis and creating a 15m-long waterbeast.
---