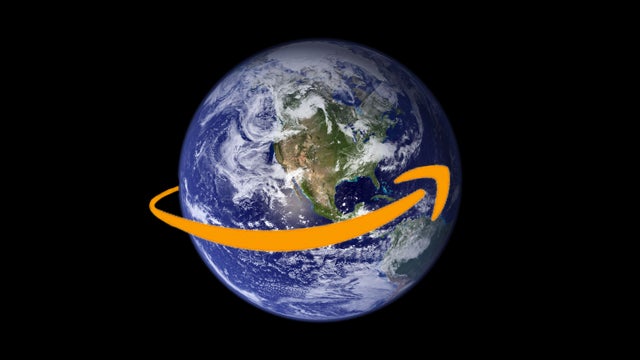 ---
For those who prefer the finer things in life, Amazon's Kindle Voyage provides a luxurious e-reading experience with a steep $US290 price tag — if you also want wireless connectivity. But that didn't stop the folks at iFixit from immediately tearing it asunder once they got their hands on one. If you think the Voyage is pretty on the outside, you'll definitely enjoy its electronic eye candy on the inside.
---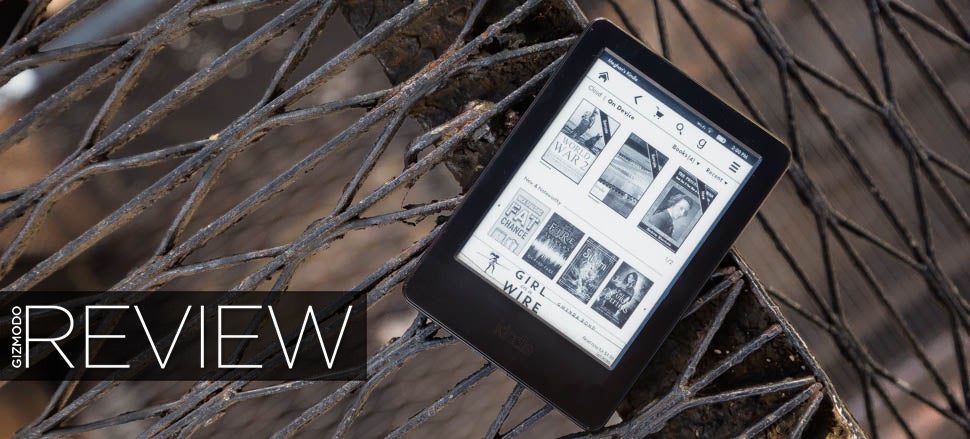 ---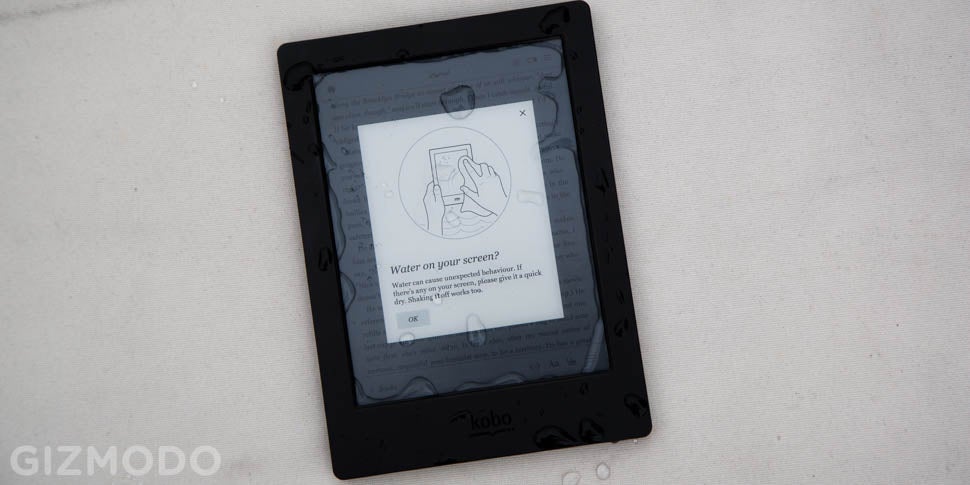 The aftermarket-treated Waterproof Kindle is just about perfect: an already fantastic e-reader with the added bonus of being built like a rock. But all that comes with one hell of a price tag — $US240, specifically. The new, waterproof $US190 Kobo Aura H2O, though, promises to deliver on all those points for a fraction of the cost.
---
Last year, Amazon's Kindle tablets really grew up. They got fantastic and stylish new design, and a software update to back it up. This year, Amazon's trotting out a new 8.9 Kindle Fire HDX with faster guts. You won't find a 7-inch version if that's what you're looking for, but Amazon does have some staggeringly cheap new Kindle Fire HDs to take its place for just $US100 a pop.
---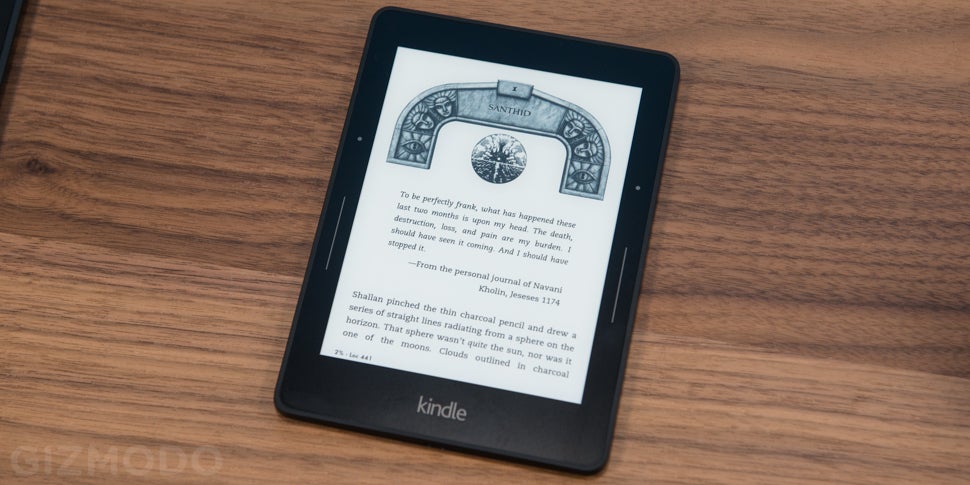 It's been a few years since e-ink Kindles took a big step forward. 2012′s Kindle Paperwhite was the last big splash. But now Amazon's got a new, beautiful, premium e-reader for you to read words off of. This is the Kindle Voyage.
---
Details about two new upcoming Kindle readers have leaked online. A German website first pointed out that information about the next generation of Amazon's ereaders had appeared on the German version of Amazon's website. It's gone now, but not before revealing that there will be two new types: an upgraded "basic" version, and a new high-end product called the Kindle Voyage.
---
The Amazon Fire Phone is kind of whack, but being ugly is not one of its problems. Amazon's hardware design has improved over the years, and the GadgetLove team created this GIF to illustrate how its products have evolved since that first clunky, oddly designed Kindle.
---
Bookworms who've baulked at upgrading to an ereader have a long list of reasons why they won't give up their paper copies. But there's only one real reason why anyone would carry around a book anymore: It lets them show off what they're reading in public. And as The Onion reveals, that's what led Amazon to create a new version of the Kindle that shouts the title of your current book so everyone knows how well read you are.
---