Welcome to Reading List, a collection of some of the best digital reads in technology and science. We have stories that take a deep dive into Amazon's ebook empire, a perplexing survey into NASA's $US349 million abandoned test tower, an investigation into how online media works through the eyes of one ambitious startup, and philosophical look at the growing popularity of the "shitpic." Curl yourself around some boozy eggnog, and enjoy the some the best sentences on the internet this week.
---
Amazon is no stranger to independent publishing drama. But when it pulled books in the past, it at least purported to have some sort of legitimate reason. In the case of High Moor 2: Moonstruck (the story of one werewolf gang's quest to keep its existence hidden and the extreme lengths to which it goes to protect its deadly secret) that reason appears to be… hyphens.
---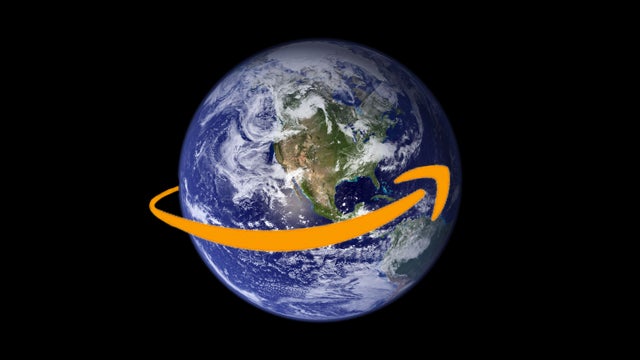 ---
For those who prefer the finer things in life, Amazon's Kindle Voyage provides a luxurious e-reading experience with a steep $US290 price tag — if you also want wireless connectivity. But that didn't stop the folks at iFixit from immediately tearing it asunder once they got their hands on one. If you think the Voyage is pretty on the outside, you'll definitely enjoy its electronic eye candy on the inside.
---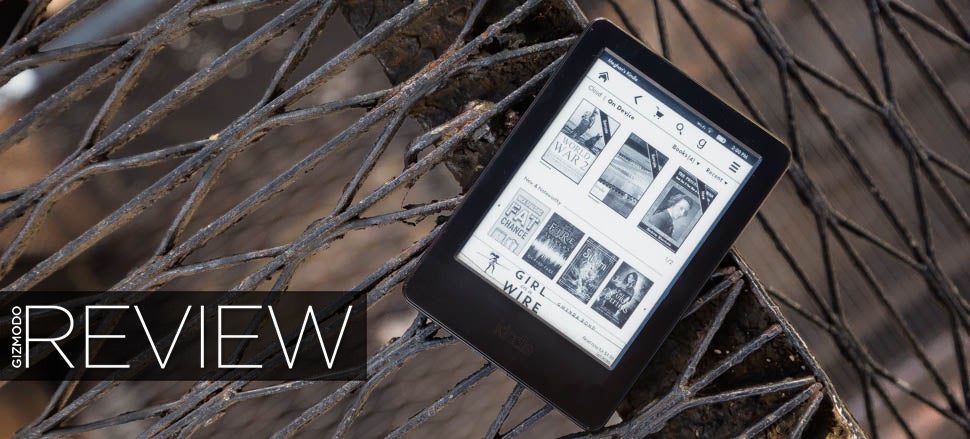 ---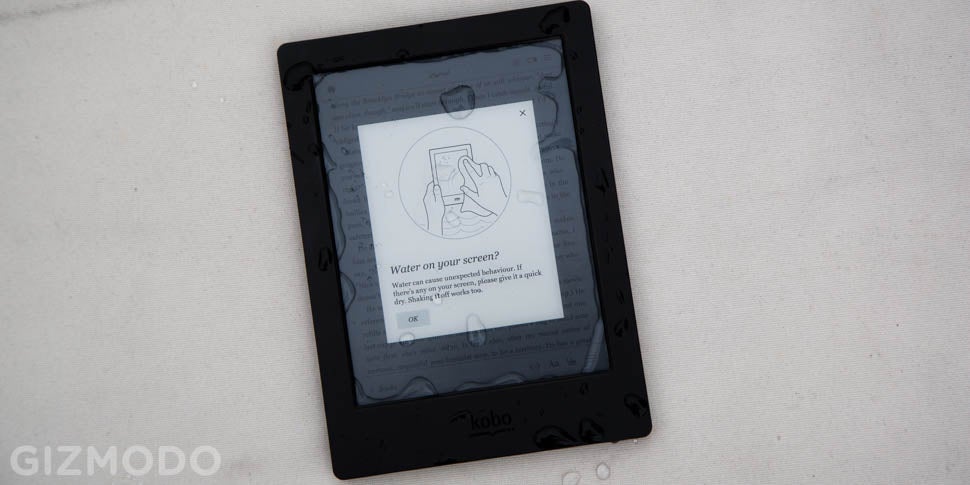 The aftermarket-treated Waterproof Kindle is just about perfect: an already fantastic e-reader with the added bonus of being built like a rock. But all that comes with one hell of a price tag — $US240, specifically. The new, waterproof $US190 Kobo Aura H2O, though, promises to deliver on all those points for a fraction of the cost.
---
Last year, Amazon's Kindle tablets really grew up. They got fantastic and stylish new design, and a software update to back it up. This year, Amazon's trotting out a new 8.9 Kindle Fire HDX with faster guts. You won't find a 7-inch version if that's what you're looking for, but Amazon does have some staggeringly cheap new Kindle Fire HDs to take its place for just $US100 a pop.
---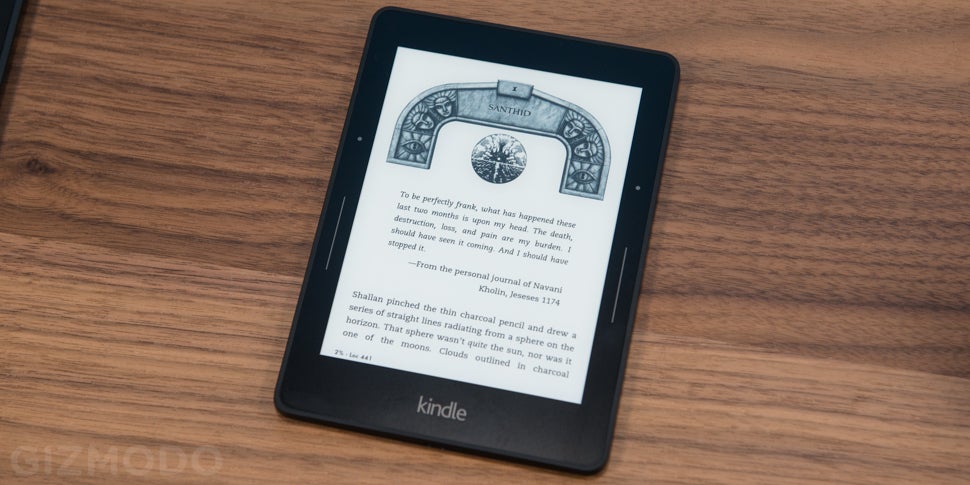 It's been a few years since e-ink Kindles took a big step forward. 2012's Kindle Paperwhite was the last big splash. But now Amazon's got a new, beautiful, premium e-reader for you to read words off of. This is the Kindle Voyage.
---