Loading page
North Korea is going rogue again. On August 15, the DPRK will institute a one-time-only, death-to-imperialists version of "Spring Ahead", setting the country's time zone back by a half hour. The new GMT +8.30 time zone will be called "Pyongyang Time".
---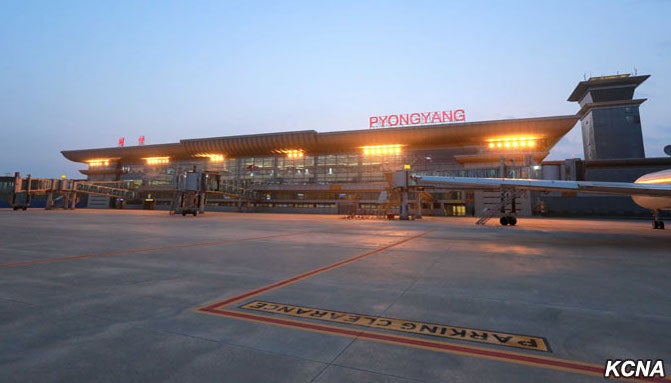 ---
Last year, an Atlantic article introduced us to an activist group run by a former North Korean who now uses balloons to airlift information and technology into into the tightly-controlled country. Now, its members want to use their balloons to tote in copies of The Interview, Sony's beleaguered comedy about Kim Jong-un.
---
North Korea is known for a lot of things: propaganda, prison camps, starving citizens. Manufacturing high-end electronics is not one of them. But who says a totalitarian dictator can't dream?
---
Loading page