Kepler just can't stop discovering exoplanets. Nearly two years after scientists said it was crippled, the planet-hunting telescope recently identified eight new planets. But that's not all. They're all in the Goldilocks zone of their respective stars, and two of them are more Earth-like than anything astronomers have ever seen.
---
In May 2013, NASA's exoplanet-seeking spacecraft, Kepler, seemed doomed. Two of four wheels that stabilised its telescope had malfunctioned — and NASA appealed to scientists from around the world for ideas to salvage its mission. Yesterday, it announced the discovery of a brand-new super-Earth 180 light years from our own.
---
---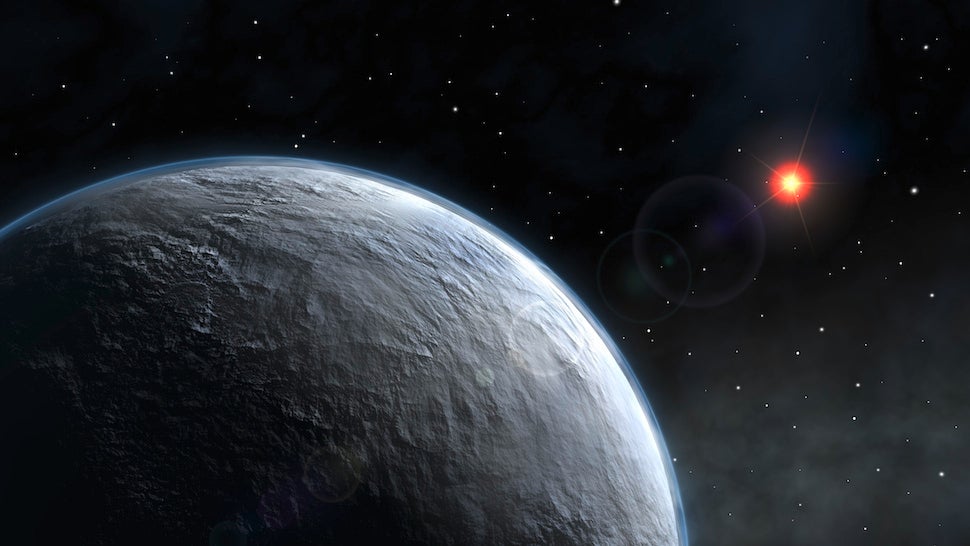 ---
Two papers were published recently, each independently revealing that a planet discovered by the Kepler mission is the closest thing we've found yet to another Earth. But don't pack your bags just yet — this new "Earth" is certainly not the habitable world we've all been waiting for.
---
We have heard a lot about exoplanets in the past year. But for all the talk about these planets, which orbit a star other than our sun, we still haven't actually seen one.
---
What looks like a large burrito wrapped in tin foil, is designed to find habitable planets, and is sitting—inside a Delta II rocket—on Launch Pad 17-B at Cape Canaveral AFS, ready for launch tomorrow night?
---