Loading page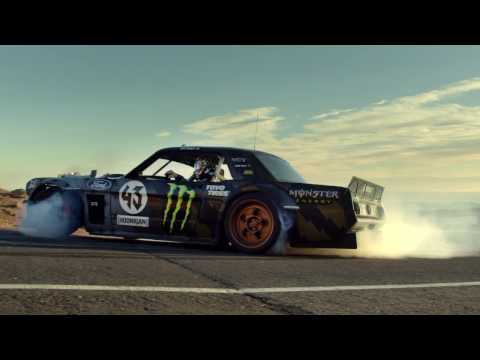 Toyo has a new evolution of its highly-regarded Proxes R888 track tyre. Called the Proxes R888R, it's a road legal racking semi-slick with even more grip and better performance over multiple heat cycles. None of that matters, though, when Ken Block puts a set on his 1400-horsepower Hoonigan RTR V2 and attacks the Pikes Peak hillclimb.
---
Ken Block makes amazing gymkhana videos. But NSW Police didn't want Ken Block to make this particular gymkhana video — the one you see right up there — in Sydney. So the Hoonigan team went to New York instead, leaving Australia in its dust. Here's the video they made — the video that could have featured the Sydney Harbour Bridge, the Opera House and all our most famous city's iconic landmarks.
---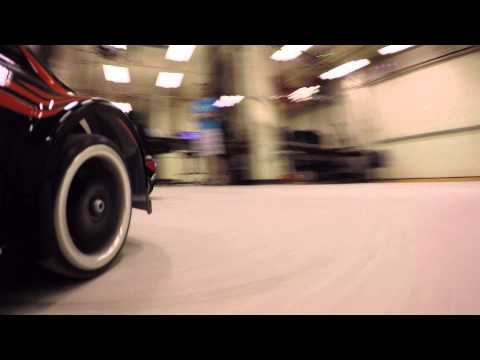 Most researchers developing artificial intelligences are working towards a goal of making robots that can one day adapt to any situation. But researchers at MIT have instead created an AI that can learn to drift an RC car, which means that one day the terminators will drive even better than Ken Block can.
---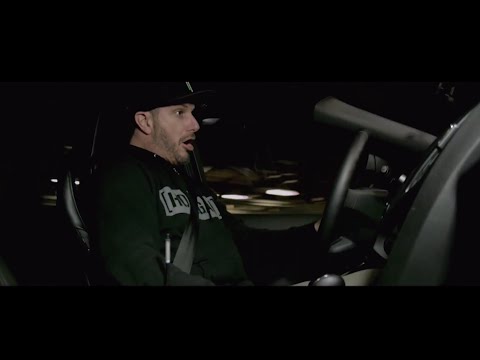 Does Ken Block ever travel anywhere in a straight line? Or is he full-time #slideways? Whatever the answer, Ford decided to lend him a prototype version of the beastly new 2016 Focus RS to do a few fancy tricks around the factory before sliding it out to the assembled media for the unveiling.
---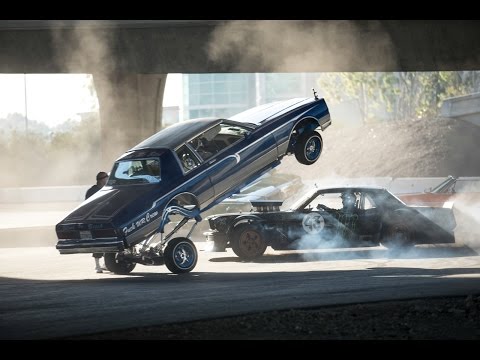 It's here. Gymkhana Seven is finally here, and it sees Ken Block smoke up the streets of Los Angeles in one of the most beastly and unique Ford Mustangs ever made.
---
Chris Harris is a man who is familiar with insane speed, smoking tyres and exotic cars. So you'd think that getting into a car with Gymkhana legend, Ken Block, would be no big thing, right? Wrong. Block's Gymkhana Seven drops tomorrow, and a test ride with the man himself saw Chris Harris soil himself from the looks of things.
---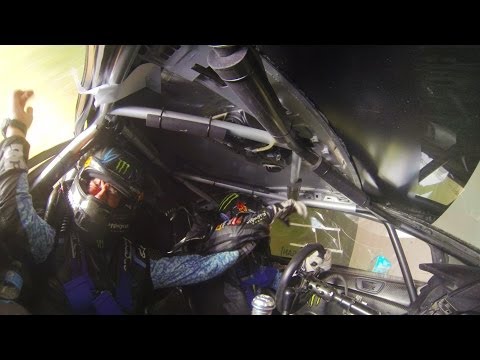 ---
When I started watching the sixth instalment of Ken Blocks' Gymkhana series — filmed from every angle with a hundred thousand GoPro cameras — I was thinking "oh, this is neat". By the middle of it I was "oh, wait, what? WHAT?" And at the end I was "what the hell did I just watch?"
---
Ken Block is a man without fear. For Gymkhana 6, he teamed up with the people from Need For Speed: Rivals to build an insane course filled with twists, turns, containers, police on segways and in Lamborghinis. Then Ken made that course his tyre-smoked bitch. Get in here and watch this quickly before EA takes it down!
---
The 2013 Consumer Electronics Show isn't just a place for smartphone cases and big TVs. No, instead it's about showcasing some of the coolest car tech ahead of the Detroit Motor Show. Here are some of the best cars on show at CES 2013.
---
Loading page