This is NASA's Low-Density Supersonic Decelerator, "a rocket-powered, saucer-shaped test vehicle" designed to land huge payloads on Mars. So there — suck on that Martians, because after all these decades of sci-fi invasions, we are going to be the ones seizing your planet with our very own flying saucers.
---
PlanetQuest is NASA's effort to search for new Earths, exoplanets like ours that would probably contain life too. They're doing some really cool stuff, like this sunflower-telescope combo spaceship — "a cutting-edge effort to take pictures of planets orbiting stars far from the sun." Imagine that — seeing the actual planets!
---
Curiosity is the hip name in Mars-rovin, but the Opportunity rover was doing it long, long before. Just yesterday Opportunity hit its 10-year anniversary on Mars — it left Earth 10 years ago in July. Not bad for a mission intended to last a mere three (Earth) months. In celebration it sent back a selfie.
---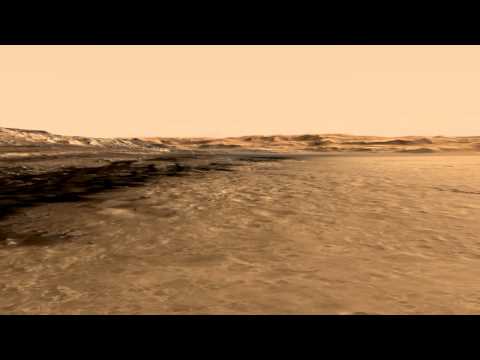 First NASA had to build it. Then the guys and girls at the Jet Propulsion Lab had to land it in seven minutes of terror. Then they had to move around and find habitable surroundings. Now, the next phase of the Curiosity Rover's mission is about to get underway, and NASA wants to explain it to you.
---
Last year NASA's Jet Propulsion Laboratory revealed a Spiderman-inspired grippy claw that would let spacecraft easily grab onto passing asteroids and comets. Since then the technology has been further refined and now integrated into a rock-climbing robot called the LEMUR IIB that could put Sir Edmund Hillary to shame.
---
Elon Musk wants to live on Mars, but he probably won't have the pleasure. And you aren't likely to either. But here's the next best thing, thanks to the help of the Oculus Rift and Virtuix Omni. Walk the red planet, without giving up the rest of your life to do it.
---