---
Fitness trackers are great, if you buy into that sort of 'quantified self' thing. Having easily understandable data on your daily activity helps you measure one day against the next, pat yourself on the back when you hit your goals and work out when you have to get outside and actually move. The UP Move is the cheapest way to get yourself into Jawbone's now-excellent app and its associated ecosystem.
---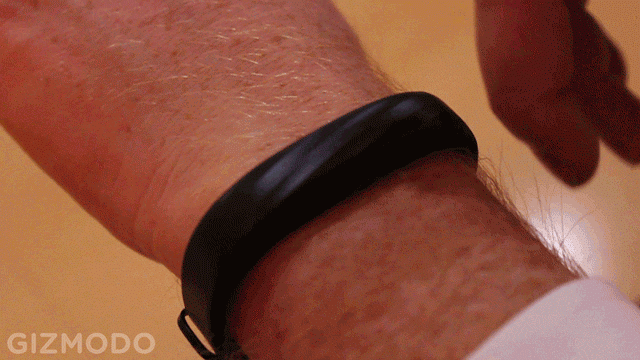 ---
---
Let's not split hairs: fitness trackers can be pretty expensive. You're looking at anywhere between $100-$200 for a decent fitness tracking band for your wrist or to clip onto your pants, for example. So, in a bid to lower the cost of entry into the fitness tracking space, Jawbone has decided to create a cute little fitness pendant called the Up Move for just $69.
---
The days of dedicated fitness trackers may be numbered. The evidence is piling up: the Apple Watch will be your personal trainer, the new Basis Peak is adding smartwatch-like notifications… and now the Pebble smartwatch is becoming a fitness tracker too.
---
Over the past few years, fitness bands have come to completely dominate the "wearable computing" market. Unlike smart watches, which don't really seem to know what they're for, fitness bands have been honed to a singular purpose: improving the wearer's health. There are currently scores of different fitness bands on the market, ranging from trendy pedometers to complete life coaches on-a-wrist. We take a look at some of the most popular options on the market.
---