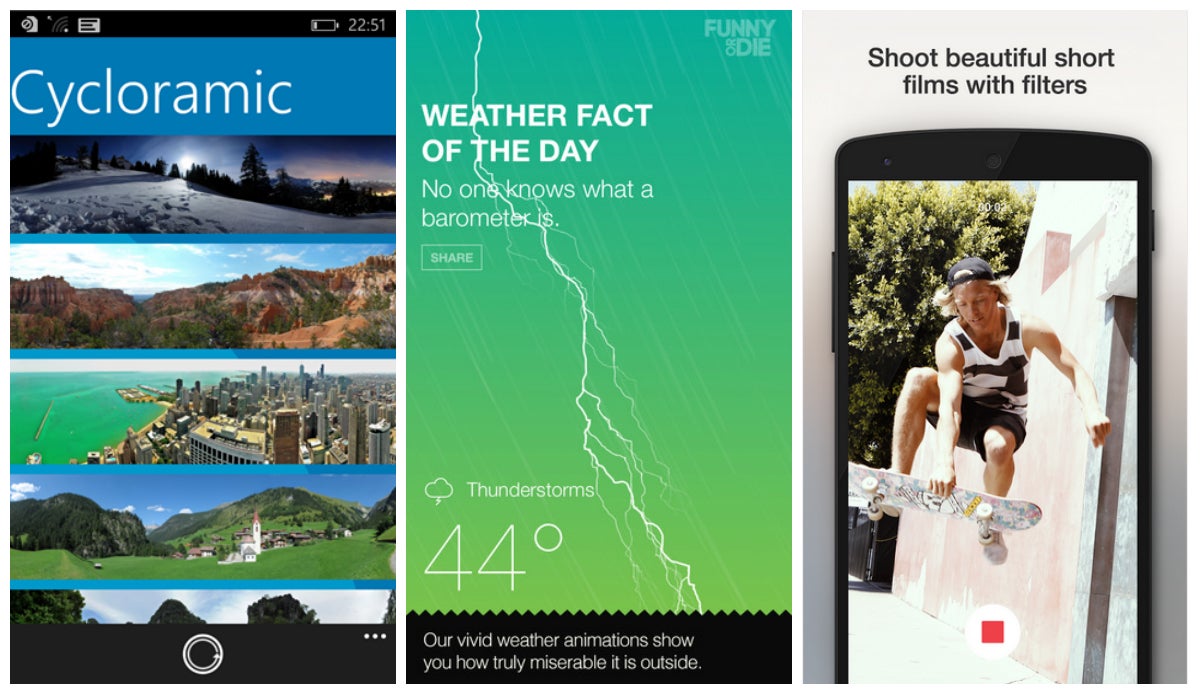 Man, lots of mobile news this week. Windows Phone finally previewed its Windows 10 overhaul (it looks great!) and huge apps debuted big updates and extra features, such as Spotify and Twitter (they also look great!). But among all the big news, bunches and bunches of great apps found their way on various app stores. Here are the ones that made us pay attention.
---
---
Spotify has just announced some neat new touch and gesture features for its iOS app that should make it easier to discover new music and build playlists. A new feature called Touch Preview allows you to press and hold on a track to hear a short snippet, so you can work out if you want to listen to it or not. Dragging your finger to another track while holding will take you to a new track; tapping will play the song as usual.
---
Just a few weeks ago at CES FLIR announced an updated version of its FLIR ONE thermal camera for smartphones with a compact new form factor similar to the Seek Thermal. And to keep the smartphone thermal camera arms race going, Seek Thermal has now returned fire with its new Seek XR that introduces an optical zoom feature letting you spot targets up to 600m away.
---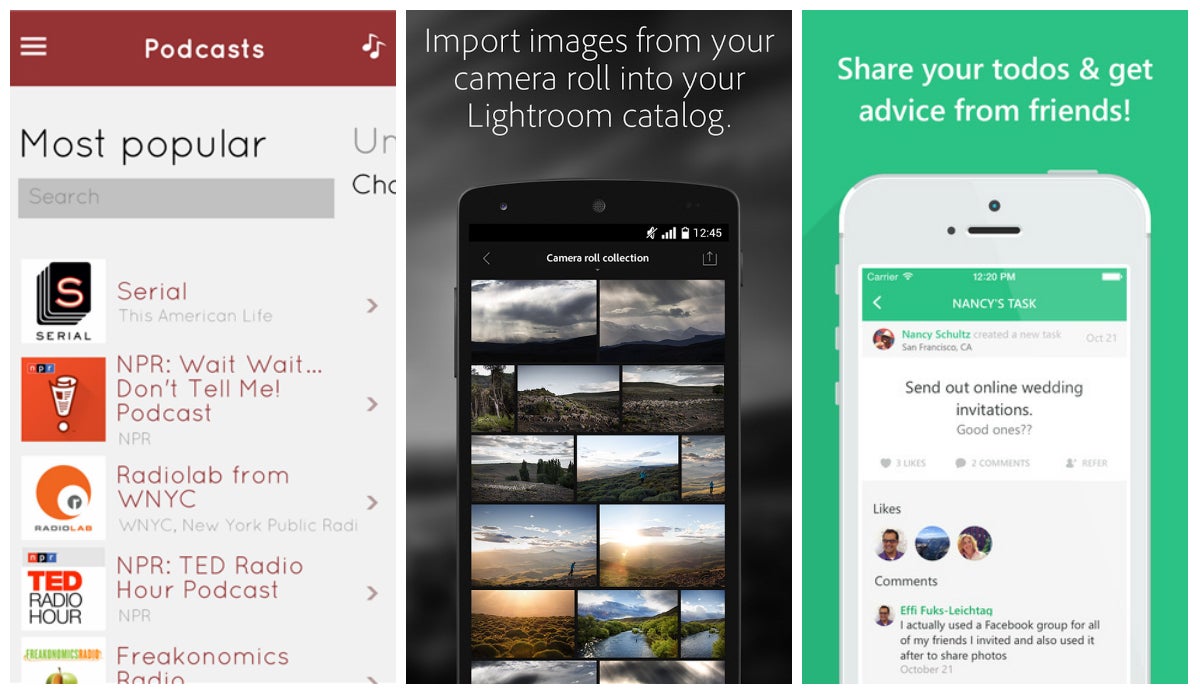 With the holiday season well over, new apps and updates are flooding all mobile platforms. Windows Phone is going to have a huge week with Microsoft (finally) detailing the future of the mobile OS with its Wednesday Windows 10 event. But until then, hold over your mobile phone obsessions by taking a look at new, great apps from this week.
---
---
Like it or not, museums can be boring places for kids to explore. Outside of a T-rex, fossils and skeletons are only interesting once you've got a few years of school under your belt. But don't worry, kids (and the Smithsonian has got your back during field trips with a new iOS app called Skin & Bones that brings fossils to life using 3D animation and augmented reality.
---