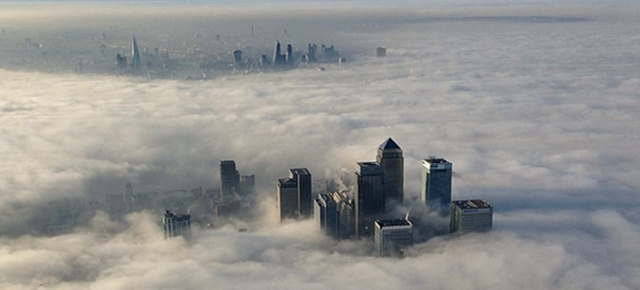 London looks cool from street-level. London looks really, really cool from a helicopter — specifically from the Metropolitan Police Department's Air Support Unit, a fleet of three that flies around providing support to the ground-bound team below. In between felony-fighting duties, the officers manage to take some truly incredible urban shots.
---
Season four of Game Of Thrones is on the way, and everyone is starting to get into the spirit, even Madonna. Her attempt at cosplaying the Mother of Dragons, the great Daenerys Targaryen, is actually pretty great.
---
After joining Twitter back in 2010, the Dalai Lama has now taken the plunge and signed up to Instagram. So why not follow him, lean back and peace out with your newly mindful Instagram feed? Here are some of our favourite recent posts by the big dude.
---
First came the Tumblrs, then the think pieces, then the distinction of being word of the year. What else could there possibly be for selfies? What about a huge data project analysing how selfies around the world differ in everything from mood to mouthgape to head tilt?
---
We assume that all of the media we consume, and all of the social networks we obsess over, are only made possible by modern technology. But as this video demonstrates, even Instagram could have existed back in the 1980s — with only minor changes to how the service works today.
---
Beware the so-called "selfie": all of your friends are probably miserable behind those forced smiles.
---