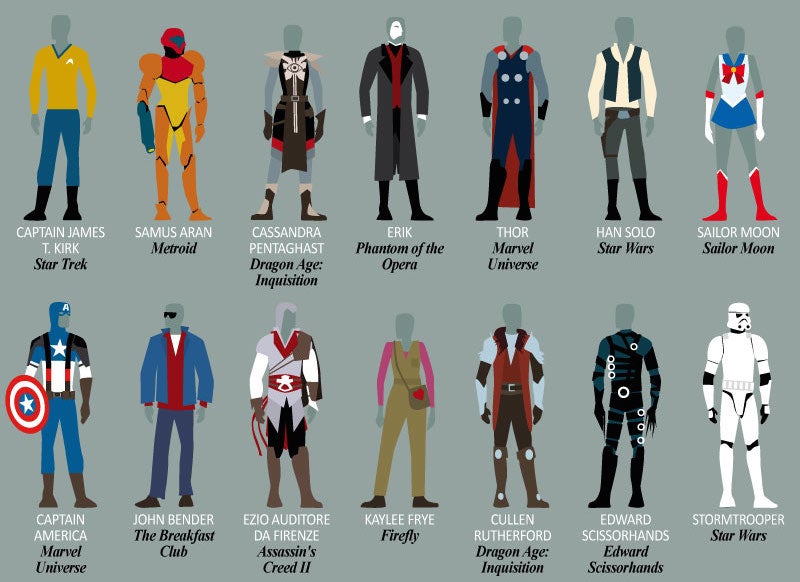 Here's a neat infographic-type, sort of poster illustration of 100 famous costumes from characters in movies, television and video games. It's fun to see the outfits that are instantly recognisable (superheroes, Star Wars, etc) against those that require a little memory refreshment (The Breakfast Club, Rebel Without a Cause, etc).
---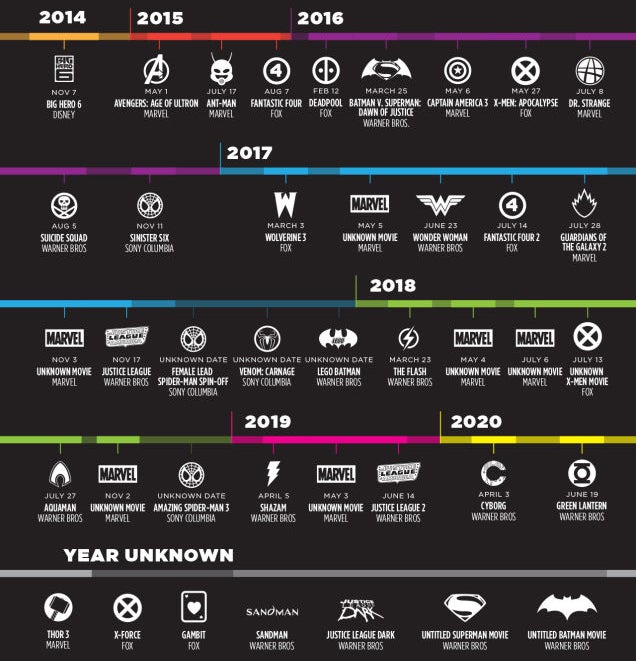 ComicsAlliance has published a comprehensive future timeline of all the superhero movies that are slated to be released over the next six years. It's a list of all the confirmed ones, too — it's still missing "one or two movies" from Marvel in 2019, apparently — and of course dates may change — but this is pretty much a locked-down list of all the awesome movies that you'll want to go and see for the next few years.
---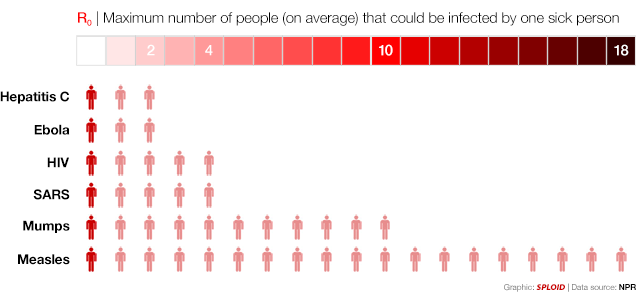 Many people are freaking out about ebola, but the fact is that there's no reason to panic because it spreads too slowly. Way slower than other infectious diseases. The graphic above shows it clearly: While a measles patient can infect a maximum of 18 people on average, an ebola patient can only infect two.
---
All the cables and servers that make up the internet may be actual, physical things, but the data they send zipping all over the world is a bit harder to put into perspective. Many have tried — quite a few have failed — but every once in a while, creativity and genius combine to form the perfect picture of the internet kingdom.
---
Since 2005, designer Nicholas Felton has been documenting his daily activities — meals eaten, miles travelled, people met — and publishing the results in the form of an annual report. He even built an app, Daytum, to help other people track their every moves. In this video, Felton shares how and why he lives a quantified life.
---