Greece is not doing well financially at the moment, to put it mildly. The country is broke and can't repay its IMF loan, which is due tomorrow. So some folks are trying to help bail the country out in the way that the internet loves best: A silly crowdfunding campaign!
---
There hasn't been much innovation in scissors since Crayola started making safer versions for kids. That's why Tamás Fekete's Vector scissors are so exciting. They feature a unique flat edge design that allows you to cut perfectly straight lines with the help of the edge of a table.
---
There videos of people boning whilst skydiving. There are videos of people boning in scuba gear (I'm just assuming here). And if Pornhub and Indiegogo have their way, soon you might get to see sextronauts (yup!) making zero-gravity love.
---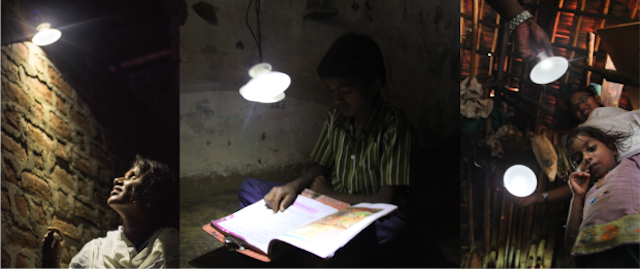 About a billion people live without electricity, and they often turn to kerosene lamps: ultra dangerous, carcinogen-spouting, open flames that could turn homes into tinderboxes. So a new Indiegogo campaign's out to provide safe, reusable lights that need zero outside energy sources.
---
The general consensus about YotaPhone, the wacky Russian smartphone with a dual LED and E-Ink screen, was simple: I'm not sure how useful it is, but I want to try that. Now the company is funding a North American run for the phone on IndieGoGo, and damn, people sure are excited about it.
---
Crowdfunding is a great way to raise money. It's also a great way to hardcore scam people, and we're looking for the worst swindles, hoodwinks and old-fashioned ponzi schemes populating the teeming and poorly-regulated underbelly of the money-grubbing dream industry that you've seen. O Come All Ye Crowdfunding Horror Stories!
---
What does the back of your phone look like? Is it covered by a case? Either way, I'm willing to bet it looks the same every day. What if you could personalise it with the push of a button, wirelessly beaming your favourite photos to an e-ink screen that lives in a special iPhone 6 case? Say hello to the PopSlate.
---
Unless you've opted for an antique carriage dating back to the 1920s, most modern strollers are able to collapse small enough to squeeze into a car's trunk. But the lightweight OmniO Rider actually folds small enough to be worn as a comfortable backpack, giving you an emergency means to transport a tired toddler without having to carry them.
---