Humans want to have friends. This need for companionship in a soul-crushingly indifferent world can lead us to confuse mechanical motion with human emotion, as shown in this video by researchers at the University of Calgary.
---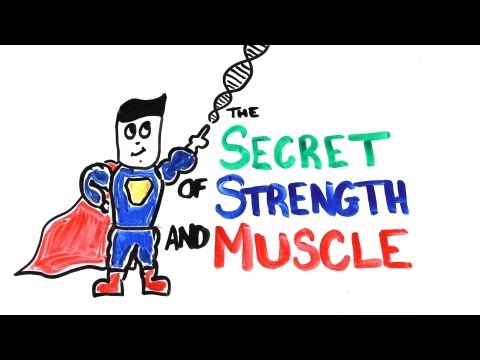 Want to be swole as hell? You can bulk up all you want, but once you get to a certain point, muscle growth is out of your hands. ASAP Science explains that our level of strength is basically pre-determined by our genetics.
---
As George Michael showed us once upon a time, the easiest way to get other humans to mate with you is to cut up a dance floor or hide in a bush in a random public park at nightfall. And dancing, it turns out, is actually an ingrained evolutionary trait!
---
You might think 30 seconds is pretty short. Your body doesn't though. In order to keep everything running, there's a lot of things going on in those 30 seconds.
---
Aside from the science of ageing and how faces get wrinkled and joints get creaky, there are also the hidden costs of ageing too. This video shows what it means to age, by revealing people ranging from one year old to 102 years old and the statistics of ageing.
---
Jiggle. Blubber. Bounce. Gravity's a bitch. It's especially unforgiving if you jump up and down naked while getting filmed at 2000FPS. That sort of slow motion camera work exposes all the extra meat we carry on our bodies. LA video artist Michael Haussman captured naked people in slow motion to show you what you're missing. Please note the video is NSFW.
---
Using a Panasonic GH2, Dutch filmmaker Jeroen Wolf captured people ranging from 1-year young to 100-years old. It's simple — the person stares at the camera at states their age — yet incredibly touching to see the growth and experience you earn as the years add up.
---