If you've never seen or heard of the Selk'bag wearable sleeping bags before, you're getting up to speed at the perfect time. You can think of them as a one-piece pajama for adults except with the same amount of insulation you'd find in a sleeping bag, so they will keep you extra warm at night. And now they're available in four Marvel-themed versions letting you seed some truly memorable dreams.
---
Even while it is all science-fiction, there are science mechanisms that can explain some superheroes. Stanford University biologist Sebastian Alvarado talks about the genetic transformations that made the Incredible Hulk and Captain America acquire their trademark superpowers.
---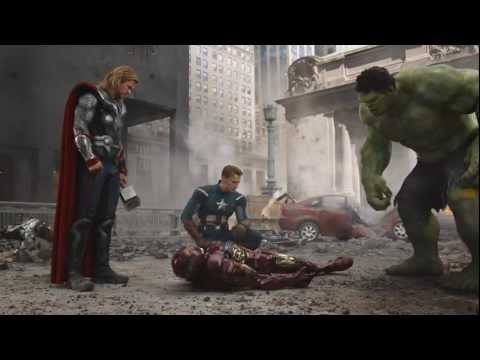 Industrial Light and Magic has been in the visual effects game since the original Star Wars. And if you need any further proof that they're still one of the top FX shops on the planet, here's another look at the work they did to bring the Hulk to life in The Avengers.
---
ILM or Industrial Light & Magic or the wonderful CGI wizards who create visual effects that are better than real life just gave a look behind the curtain of its fantasy shop to show us how they created the Hulk in The Avengers.
---
---
newVideoPlayer("hulkstark_gizmodo.flv", 494, 391,""); HRRMMMM. WHAT IS THIS AGAIN? ANOTHER NEW HULK TV TRAILER!? HULK IS TIRED! THIS MOVIE WILL SUCK! Or maybe not, Hulk see again… hrrmmm. Bright light. Door. Chairs. HULK DON'T LIKE GENERAL ROSS! PUNY ROSS AND HIS PUNY TANKS! Oh! WAIT! IS THAT TONY STARK? HULK LIKES TONY STARK AND HIS GREEN MARTINI COCKTAILS AND HIS LITTLE PRETZELS AND RITZ COOKIES! Maybe this movie will not suck after all.
---
newVideoPlayer("Hulk_Gloves.flv", 475, 356,""); Clearly super-hero season is full on at this point, and the product is already in stores. Hasbro sent us two pairs of US$20 Hulk Smash electronic action-sensitive talking fists. These are different from the old ones because a) they're made by Hasbro, not Toy Biz b) are cloth, not foam and c) have one speaker, not two. We still have to wait a little over a month for the Hulk movie, though, provided Ed Norton doesn't chain himself to the outgoing prints to keep the world from seeing it. (Yep, that slow-mo comes from the beloved Casio EX-F1.) [Video by Nick McGlynn Hasbro]
---
Remember "Operation," that buzzing fishing-for-organs game we played with as kids? Well, Hulk fans will soon be able to dig around inside their hero with a pair of electrified tweezers too, when Hasbro brings out their Hulk-themed version. Clumsy surgical action will make his eyes glow green and he'll howl apparently. What do you think of that, Hulk? HULK WARN YOU, ANESTHETIC BETTER BE REAL STRONG!
---