Loading page
On a new car costing less than $22,000, you wouldn't expect the world in terms of in-car entertainment and safety tech. Holden's new Astra, though, has one of the most comprehensive driver assistance safety packages and luxury features of any car in its price bracket that we've seen. Android Auto and Apple CarPlay are standard in the cheapest model, and there's a clear progression in what you get when you step up to the premium RS and RS-V.
---
Let's say you have $10,000 to spend on a new (new for you, not new-new) car. But you want something fun — a car that, while it isn't necessarily built just for all-out circuit racing or the drags, is a little more enjoyable to drive than your average A-to-B city econobox. With that criteria in mind, we've rounded up the 10 most enjoyable cars that you can find in decent condition in Australia for around about $10,000.
---
Trucks are everywhere. Ford has the new Ranger, there's the Mitsubishi Triton and Nissan Navara, and now Holden has a refresh for its super-sized Colorado. The reinvigorated super-ute is probably the most high-tech truck that you can buy at the moment, with even the base model including a new MyLink entertainment system that includes Android Auto and Apple CarPlay.
---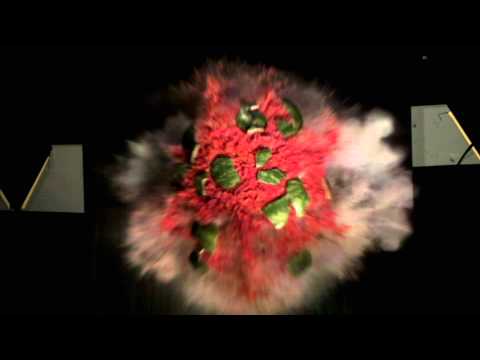 Australia's Federal Chamber of Automotive Industries is concerned about a growing influx of counterfeit car parts entering the country from Asia, including safety-critical parts like wheels, airbags and brake pads. The peak body's Genuine Is Best website showcases a shocking range of poor quality counterfeits that might be putting your cheaply repaired car at risk.
---
Holden's Lang Lang proving ground has been the company's home of testing and development since it opened nearly 60 years ago in 1957. There is 23km of sealed road for testing, and more than 19km of unsealed and dirt roads where the carmaker tests its SUVs and utes.
But one of its most interesting features lies within the 4.69km circular track, the only one of its kind in Australia, where Holden tests how well its cars can handle speed and changing lanes.
---
How does your car go around corners without screeching tyres? That's the magic of the differential, a seemingly complex meshing of various gears and splines that delivers separate power to each driven wheel. This pre-World War II video produced by General Motors is actually an incredibly straightforward and informative look at what goes on underneath your car to make it move.
---
Over the weekend, General Motors went on a bit of a spending spree: as part of the growing suite of self-driving car companies that it has purchased, GM can now call San Francisco-based Cruise Automation its own. The two-year-old startup cost GM — one of the world's oldest, largest, and most storied automotive brands — a cool US$1 billion.
---
The overriding sense you get from this year's Consumer Electronics Show, wandering the north hall where all the US' major car manufacturers show off their latest cars and what they see as the next five or ten years in personal transportation, is that big, fuel-guzzling vehicles are on their way out. Concept cars are always sleek, but these are sleek and friendly and don't kill the planet at the same time.
---
---
Loading page