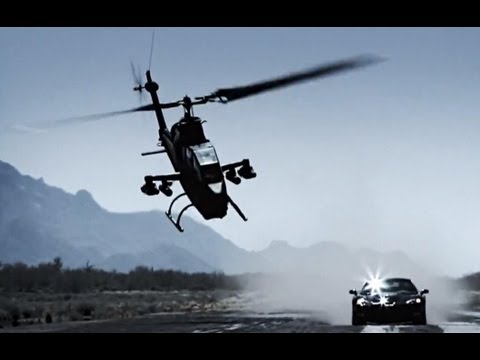 Top Gear is an international sensation, so much so that now Korea has its own version, and has since 2011. The Top Gear brand is synonymous with insane stunts that pit man's greatest machines against each other set to tense music and shot with spectacular skill, but all of that went horribly wrong one day on the set of Top Gear Korea when a challenge ended in a Cobra attack helicopter crashed into the ground. Watch the video here.
---
Nobody was injured in this weird weird WEIRD helicopter accident, so you can laugh away from minute one. I feel sorry for the people getting shaken so badly, but it is almost funny.
---
When landing a helicopter, I guess there are a few basic rules to follow. Make sure you don't land on people likely comes first, but a close second is probably to avoid landing near things that stand a good chance of getting blown away. This pilot didn't remember that part.
---
Helicopter accidents are nothing to take lightly. What's amazing about this crash in New Zealand is that the pilot walked away unharmed.
---
Why screw around with one propellor when your personal multicopter can have 16. I cannot wait to hover around my neighbourhood making everyone jealous and finding frisbees stuck on roofs.
---
I don't know how practical it is, strictly speaking, to be able to open beer bottles, balance a glass of water, and shave another man's face with the helicopter you're piloting. But man is it fun to watch.
---
Quadrocopters are everywhere these days. But the 20-gram CrazyFlie is one worth noting.
---