It looks like Call of Duty. It's not. It looks like a movie. It's not. Instead it's an incredible photograph of a Marine Corps Super Stallion Helicopter taking off with a M777 howitzer in the California desert. In real life. What a powerful image. The helicopter is lugging the 7,500 pound 35 foot long monster of a weapon like it's nothing.
---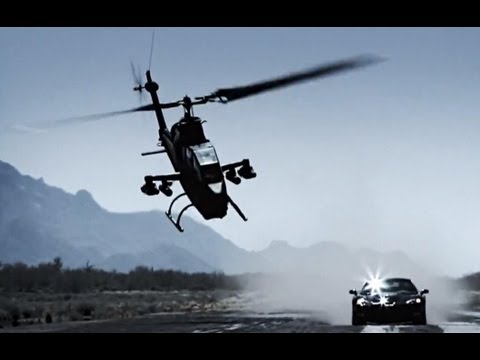 Top Gear is an international sensation, so much so that now Korea has its own version, and has since 2011. The Top Gear brand is synonymous with insane stunts that pit man's greatest machines against each other set to tense music and shot with spectacular skill, but all of that went horribly wrong one day on the set of Top Gear Korea when a challenge ended in a Cobra attack helicopter crashed into the ground. Watch the video here.
---
Nobody was injured in this weird weird WEIRD helicopter accident, so you can laugh away from minute one. I feel sorry for the people getting shaken so badly, but it is almost funny.
---
When landing a helicopter, I guess there are a few basic rules to follow. Make sure you don't land on people likely comes first, but a close second is probably to avoid landing near things that stand a good chance of getting blown away. This pilot didn't remember that part.
---
---