Loading page
With Doctor Strange on the rapidly approaching horizon, San Diego Comic-Con is naturally the place to start seeing merchandise crop up for the first time. But there's something… well, strange about some of the toys on the show floor today. The plastic versions of the Sorcerer Supreme are all a bit off in the hair department.
---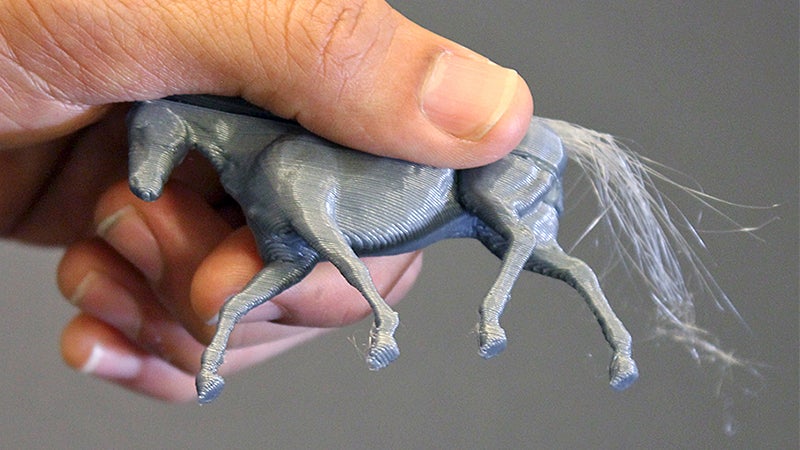 Could this be the 'killer app' for 3D printers that finally makes them a must-have device for every home? Researchers at Carnegie Mellon University's Human-Computer Interaction Institute have found a way to use 3D printers to create realistic-looking hair, bristles, and other fibres.
---
Down is the most effective commonly-available insulator for outdoors apparel. But it's also expensive, loses its ability to insulate when wet (if untreated) and — there's no way around this — is horribly cruel to most of the ducks and geese who donate their underfeathers. Now, there may be a real alternative: milkweed.
---
Shaved heads have come in and out of fashion over the past few decades, but some people don't have the option of allowing their locks to grow. Thankfully, for those who do suffer from hair loss, or alopecia, help may be at hand. Somewhat counter-intuitively an effective treatment for baldness may come from plucking a certain number of hairs — in a specific formation — from the scalp.
---
Our favourite TV show characters and movie stars and cartoons are often remembered for how they look. The outfits they wear, the cars they drive, the weapons they use, the swagger they carry and the hairstyle they have. Here's an infographic showing 65 different famous hairstyles.
---
Loading page