This is wild. When cameras try to capture guitar strings being played, they see wavelength-type movements from each string because of the camera's rolling shutter effect. But it can only be seen on camera, the wild wiggly effect is totally blind to the naked eye. Not anymore! This Wobble Strings project recreates a camera's rolling shutter effect to humans in real time through sweep line projection. It's wild.
---
Video: I don't know what I'm most impressed with in this video of a guitar being made by hand: Eitan's Bartel absolute love for the instrument he makes, the perfect measurements needed to craft one of his guitars, the unbelievable skill and precision required in each step, the shots of woodworking, the imagination of smell. It goes on.
---
Whenceforth cometh that unusual guitar shred? What is this strange device that makes a guitar sound like the budget score to a '80s video game? Let me explain.
---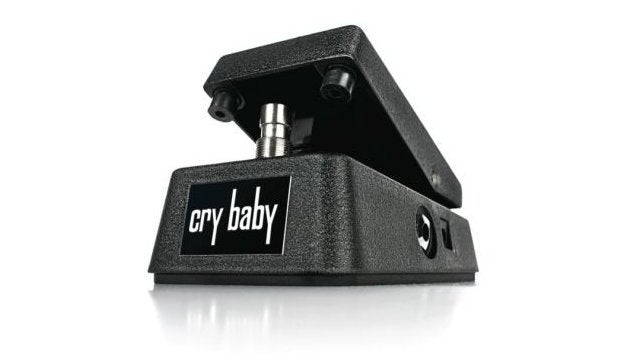 ---
What happens when you give Steve Benford, the Professor of Collaborative Computing in at the University of Nottingham, a guitar and some time? He creates an instrument that blogs is what.
---
They're not as awkward to transport as a piano or a cello, but guitars are far from being the easiest instrument to travel with. If air guitar never really satisfies your desire to play while away from your instrument, this pen-sized single-string playable guitar might be a better travelling companion.
---
Ensuring that no spontaneous but memorable riff ever gets forgotten, Gibson has teamed up with Tascam to create the next-generation of audio cables that actually records everything being played on an instrument, for up to eight solid hours on a single AA battery. It's like a dashcam for catching musical accidents you definitely want to remember.
---
Die-hard musicians might scoff at the idea of the guitar pick needing an upgrade, but the creators of the Pykmax believe they have created a far more ergonomic and comfortable way to pick and pluck at strings.
---
Drummers are the worst, but for guitar players the options are limited. You either get a drummer or deal with a bunch of extra gear to replace a drummer. Which is why Beat Buddy, despite its really unfortunate name, is a totally intriguing. It could be the simple hands-free drum machine guitar players have been waiting for.
---