Loading page
Ten Aussie not-for-profits with great ideas for using technology to solve a problem and make an impact were earlier this year named as finalists in Google's Impact Challenge.
From apps to preserve Indigenous languages to robots saving the Great Barrier Reef, these organisations pitched their ideas to a panel of judges in Sydney yesterday for the chance to each receive a $750,000 grant and support from Google.
---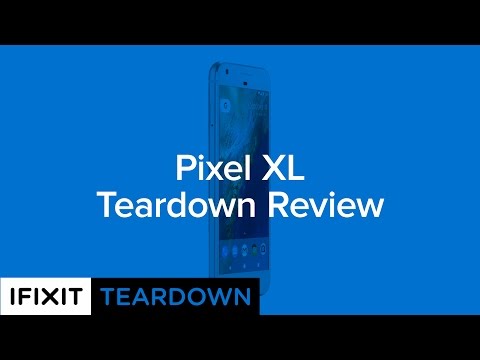 Few of us would dare to crack open electronic goods to see what's inside in fear of never being able to put them back together again. Luckily, iFixit specialises in gadget teardowns and it busted open the Google Pixel XL to investigate the guts of the new smartphone in order to assess just how easily it would be to repairable it.
---
There's nothing quite like a comprehensive teardown from the folks at iFixit and its latest piece on Google's Pixel XL is as good as you'd expect. While the site found a lot to like about the gadget's innards, such as the modular approach to its components, it had a lukewarm opinion regarding its ease of repair.
---
---
Google Assistant is coming to take over your gadgets. The new AI-powered chatbot is built into Allo and Google Home, and is likely to appear in pretty much every Google product from this point forward. But what exactly does it do? Here are 14 commands you can try now if you install Allo for Android or iOS.
---
You'd expect that Alan Noble, Google's engineering director for Australia and New Zealand, would be a bit of a tech-head. And yes, he is: he's just had an off-the-grid solar and battery energy storage system set up at his rural South Australian property, using cells designed by Aussie company Redflow for a much lower cost than actually connecting the entire property to the national energy grid.
---
On October 20, Google's latest and greatest smartphones — the 5-inch Pixel and 5.5-inch Pixel XL — will launch in Australia. You can buy them outright from JB Hi-Fi or directly from Google, but they're pretty pricey, so buying on a plan is a smart idea. Telstra is the exclusive carrier partner for the Pixel in Australia, and you'll be able to get one for a starting price of $85 per month.
---
Google is notorious for its prodigiously tough recruitment process and is known for throwing tricky interview questions at job candidates, often in the form of mind-boggling brainteasers. But the technology giant's unorthodox interview methods may be scaring off talented and valuable workers. Here are some of Google's toughest and most bizarre interview questions and how to answer them. We also have some suggestions on what interview questions the company should ask instead.
---
Loading page