The Hollywood Sign might be one of the most recognisable things on Earth. In Los Angeles, it's also one of the most visible. You can see it from a plane as you glide into LAX. You can see it from a car as you drive up the 101 freeway. But a group of people who live near the sign are trying to hide it, even as it looms in the hills, in plain sight. By removing it from Google Maps.
---
Yesterday the overhauled Google Maps app rolled out for iOS and Android, giving us access to new features like the ability to book restaurants inside the app. But it also gives us a peek at how Material Design will transform the whole suite of Google-built products.
---
The latest Google Maps update means your navigation is about to get fancy. The update uses Google's new design language, Material Design, so when you open GoogleMaps on Android or iPhone over the next few days, it should look different.
---
Last we checked in with Benedikt Groß and Joey Lee, the designer and geographer had just finished counting the number of pools in Los Angeles (43,123). Now the duo hope to bring their somewhat-insane methodology to a similarly perplexing challenge: How do we find all the buildings on the planet that look like letters from the air?
---
Google Street View has taken us to the ends of the world and back (in time). But now, its taking us where no Street View camera has taken us before — into the Arabian desert on the back of a 10-year-old camel named Raffia.
---
The twisting sidewalks and dizzying density of Brazil's favelas might deter most outsiders from navigating these crowded inner-city neighbourhoods, which informally house about 1.5 million of the country's residents. Yet in the last few months, both Google and Microsoft have both been seen mapping their narrow streets and dirt paths.
---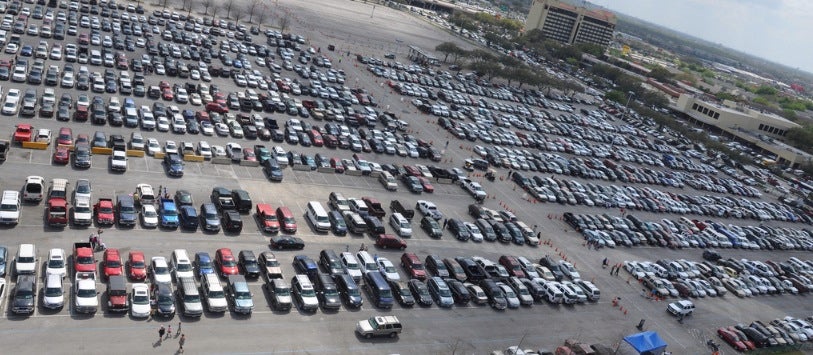 Parking sucks, and that's why there are apps to help your car find a vacant spot. The trouble is those solutions tend to require expensive sensors to be installed in each and every one of those potentially open spots. A new app called PocketParker instead leverages the power of passive, portable sensors — the ones already installed on your smartphone.
---
When Google launched its Street View experiment in 2007, it was an ambitious plan. It promised to give us all a more familiar POV of the world rather than Google Maps' familiar bird's eye vantage point, and six years later we can travel to thousands of locales, scale Mount Everest or meander down Diagon Alley.
---
In mid-June, the U.S. government relaxed its previously strict rules on high-definition satellite imaging, allowing mapping services like Google Maps to scale up to a higher resolution. DigitalGlobe led the charge in changing the U.S. ruling in part because of its upcoming Worldview-3 satellite, which will provide the first public high-resolution photos of our planet.
---