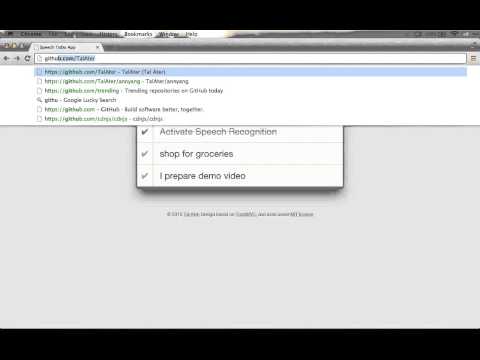 Voice control is an awesomely futuristic way to control your technology like a spaceman, but only if you can trust it. So you might want to stay tight-lipped around Chrome; Google's browser has a dangerous security flaw that can let malicious sites eavesdrop on your every word.
---
Google Chrome YouTube just added a simply little feature you'll wonder how you ever lived without. YouTube tabs that are playing video now show a little play icon so you can tell which one of your bajillion tabs is making noise in the background. I'm so happy I could cry.
---
If you were just cruising around the web today and got hit smack in the face with a Google Chrome malware error, you weren't the only one. A whole number of sites from such as imgur, DeviantArt, The San Francisco Chronicle and YouTube were blocked for many users citing malware from us.bernerverein.ch.
---
---
At day two of I/O, Google repeated pretty much the same keynote, but it also finally announced Chrome for iOS. After a tortuous wait, it's landed in the iTunes App Store this afternoon, and I spent some time using it. And it's not quite what you'd hope.
---
Remember that Google Chrome ad where some guy named Mark goes all-out to try to get a second chance with his ex, Jen? It's sweet enough to give you diabetes. But every story has two sides, and Jen's response paints a very different picture.
---