Loading page
Video: Los Angeles is a pretty easy city to stereotype. You're stuck in eternal traffic on the 405 while wolfing down a burger from In-N-Out. Or you're sipping green juice at a cafe next to an actor from that one movie. Or you're listening to someone discuss their screenplay. Or you're at the beach.
---
The old-school GIF has somehow become the modern day medium for expressing everything from intense emotional responses to live breaking news. Rather than relying on stock GIFs provided by others, you can make your own with a few easy tools. Here's everything you need to know to get started.
---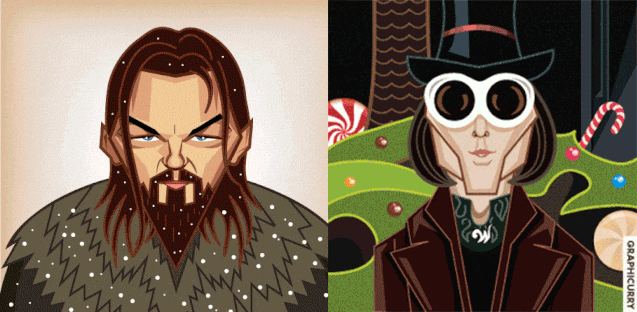 Artist Prasad Bhat made this fantastic art series, The Evolution, that tracks the career of famous actors and the iconic roles they have played in different movies. It's great because the expression of each actor never changes (and the expressions are so, so on point), even through all the characters' costumes and wigs and facial hair and so forth.
---
In a move aimed at persuading more young internet-type people to use Twitter, Jack Dorsey and friends are integrating gif search into its social network, following many messaging apps' footsteps. The integrated search is a combined partnership between venerable gif havens Giphy and Riffsy.
---
Here's an old Imperial Stormtrooper from the original Star Wars trilogy turning itself into a new First Order Stormtrooper from Star Wars: The Force Awakens in one sweet GIF. Made by GadgetLove, they say that the "size difference of the two designs makes it look as if they are breathing in and out while evolving."
---
Tumblr user AVBH transformed the official poster of The Avengers: Age of Ultron into an amazing animated GIF you can enjoy for the rest of the eternity. He broke it down to five smaller GIFs so we can appreciate all the details — and luckily, it doesn't take forever to download.
---
Loading page