A little less than a year ago, researchers announced a new technique that used DNA analysis to recreate the image of a person's face. It was a stunning idea — but a new a New York Times report reveals that there's more than one big problem with the sci-fi promise of DNA-based mugshots.
---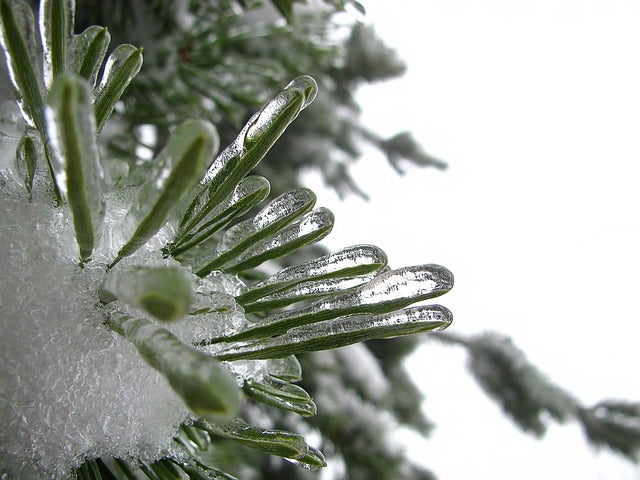 ---
There are 20,000 genes in the human genome, but only a small fraction of them are active in any given cell. This video from Nature explains with beautiful clarity the system that activity, turning genes on and off. It's called the epigenome, and it's incredibly important. Now you can understand how it works too.
---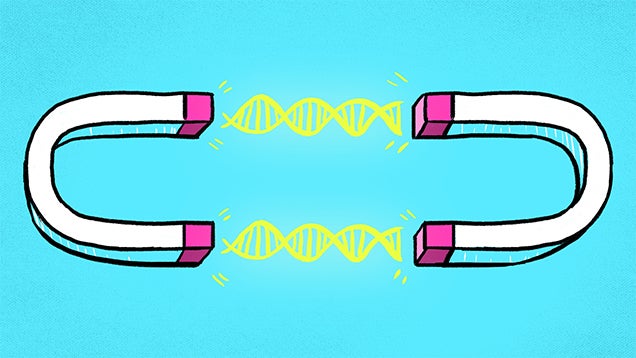 That sensation you feel when you meet someone you like — that visceral pull towards another human being — there's biology behind that. And if there's biology behind that, it can be measured, and controlled for, and used to help determine if two people will be attracted to each other before they ever even meet in person. That's the theory behind a new wave of online dating trying to radically improve the matchmaking process by analysing your DNA.
---
Today, 23andMe announced what Forbes reports is only the first of 10 deals with big biotech companies: Genentech will pay up to $US60 million for access to 23andMe's data to study Parkinson's. You think 23andMe was about selling fun DNA spit tests for $US99 a pop? Nope, it's been about selling your data all along.
---
Ever since police started using DNA tests, one particular loophole has captivated our imagination: How do you distinguish between identical twins who share DNA? But it turns out even identical twins have tiny differences in their DNA, and prosecutors in Massachusetts want to use a new test for identical twins in court for the very first time.
---
For the past 18 months, according to the Tech Review, Google has been quietly rolling out a cloud computing service for DNA. Google Genomics could one day have millions of genomes on its servers, available at a click of a button to researchers. Are there legitimate privacy concerns here? Definitely, but it's not Google's grubby fingers you should worry about.
---
Mosquitos suck. It's not just because of those itchy red bites we all get in the summer, either. Mosquitos suck because they're the deadliest animals on the planet, and none of our classic strategies from combatting the threat seem to be working. That's why we're turning the mosquitos against themselves.
---