The future will be — get ready for it — normal. That's the striking and entirely non-boring vision presented in TBD Catalogue, which you might describe as a fictional SkyMall catalogue from 2024. There are no dramatic utopian or dystopian predictions in this slim, blue volume, but it does contain a bizarre and fascinating reflection of the technology of today.
---
Video: The creators of this Shelved – director James Cunningham and eleven visual effects students at the Media Design School in Auckland, New Zealand — say their short film a homage to movies like Clerks, Mallrats, Slacker, and Dazed and Confused. After watching these two robotic losers in action, I can see why.
---
Time travel is possible — or at least a lot of serious physicists say so. It's probably not possible to pull it off in a souped-up Delorean, but there are wormholes, Tipler cylinders, and other Einstein-inspired theories for how it could work. Which raises the question: Why haven't we met any visitors from another time?
---
Here's an uncomfortable vision of the future that will make your soul tremble a little bit: what if we built automated machines to fight our wars for us? What if those machines killed everyone on the planet? And what happens when the war is over and everyone is dead but those machines are still programmed to fight?
---
It starts ominously. A robot spacecraft flies into a planet's atmosphere and embeds itself into the ground. Scouts are sent off to test the planet's resources and presumably suck the planet dry. I've seen this movie about robot uprisings and the hijacking of Earth too many times. Luckily, this short isn't one of them.
---
Stephen Chang tells me he loves to think about how the future will weave technology into humans. He has done a lot of cool art so far and I'm sure he'll get far. If he doesn't, that's fine: He got his design for the Rogue Shadow ship — from the game Star Wars: The Force Unleashed — turned into an official Lego set.
---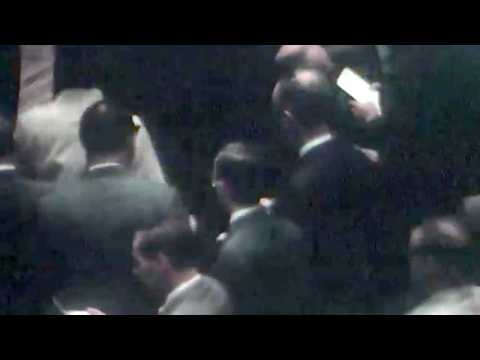 If you think it's just a joke that robots are going to replace humans, it's not. It's going to happen. In fact, CGP Grey explains in 'Humans Need Not Apply' how it's already happening around us right now. You might not notice it but you will after you watch how we're following historical patterns towards obscurity.
---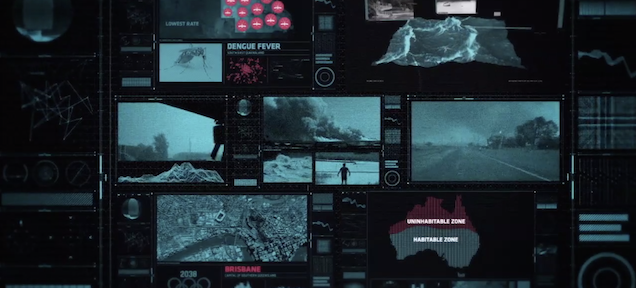 Video: Made by Duncan Elms, this video imagines a future where Earth has been ravaged by wars, cyclones, food shortages, destructive weather and horrible humans and turned into areas of uninhabitable zones. And yet cities would still make bids to host the Olympic Games, even if they're during a nuclear winter.
---