It starts ominously. A robot spacecraft flies into a planet's atmosphere and embeds itself into the ground. Scouts are sent off to test the planet's resources and presumably suck the planet dry. I've seen this movie about robot uprisings and the hijacking of Earth too many times. Luckily, this short isn't one of them.
---
Stephen Chang tells me he loves to think about how the future will weave technology into humans. He has done a lot of cool art so far and I'm sure he'll get far. If he doesn't, that's fine: He got his design for the Rogue Shadow ship — from the game Star Wars: The Force Unleashed — turned into an official Lego set.
---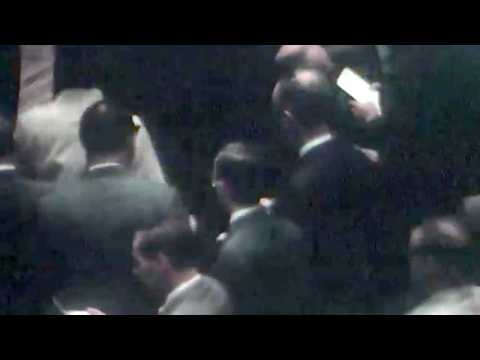 If you think it's just a joke that robots are going to replace humans, it's not. It's going to happen. In fact, CGP Grey explains in 'Humans Need Not Apply' how it's already happening around us right now. You might not notice it but you will after you watch how we're following historical patterns towards obscurity.
---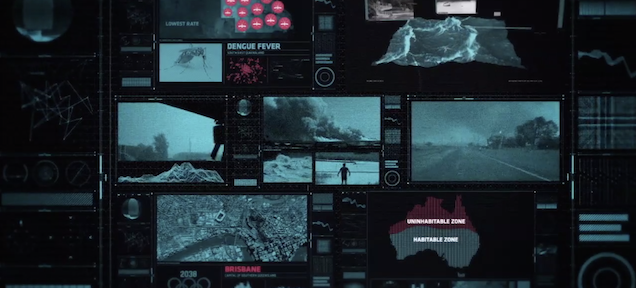 Video: Made by Duncan Elms, this video imagines a future where Earth has been ravaged by wars, cyclones, food shortages, destructive weather and horrible humans and turned into areas of uninhabitable zones. And yet cities would still make bids to host the Olympic Games, even if they're during a nuclear winter.
---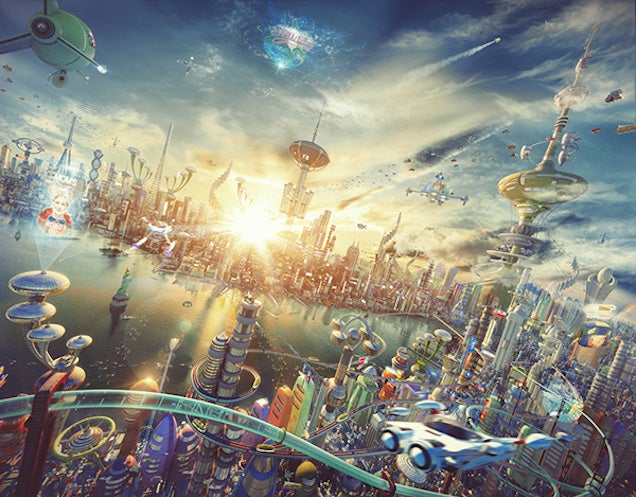 Whoa. Artist Alexy Zakharov re-imagined the world of Futurama in 3D and transformed a flat cartoon into a completely stunning vista. It makes me want to watch a movie version of Futurama, set in this world, right now. Hell, it makes me want to cryogenically freeze myself so I can live in this world when I wake up.
---
So what's the deal with graphene and why does everyone think it's the next big thing? Well, as SciShow says, it conducts electricity better than silver, it conducts heat better than diamonds and even though it's only one atom thick, it's even stronger than steel. So why isn't it more popular and everywhere?
---
This "Voltron" stealth bomber seems out of a science fiction movie, but it's one of the aircraft concepts that military powerhouse BAE Systems is working on: A single bomber/drone would fly as one from the home base, then divide into three aeroplanes to execute different tasks in the same area and reassemble to return to the base.
---
BAE Systems has thrown a few wild ideas out there today, revealing what it thinks, hopes or possibly just imagines cutting-edge military aeroplanes may be like in the year 2040. One of BAE's bizarre imagination exercises is an on-board 3D printer knocks out a quick UAV to deploy for investigation purposes.
---
We are used to seeing space settlements in sci-fi illustrations and movies, but these are not realistic. Bryan Versteeg — from Spacehabs — uses scientific principles to develop concepts that can actually happen one day. The Kalpana One Space Settlement is one of them. Bryan has sent us new renders of this awesome place.
---