Looking to expand its expertise outside imaging products, Fujifilm researchers have developed what's called an electroacoustic film — which is basically a fancy way of saying an ultra-flat speaker that's flexible enough to roll up and stash in your jacket pocket.
---
The gadget world must be suffering from a spate of body image problems — thin phones, thin batteries, thin fans and now… thin speakers? I don't mean those fancy tall, skinny ones you see these days, no, it's Fujifilm's "Beat" speakers that you can roll up like a sheet of paper.
---
---
---
---
Turning a dummy's point-and-shoot camera into a more advanced shooter with manual controls is a challenging design problem. Camera's like Canon's S90 nailed it a while ago. But is there a different way to get it right? Maybe! The Fujifilm XF1 certainly tries, with entirely new solution in a handsome package. It's cool. But it's also totally wrong.
---
The Fuji X-Pro1 was a hit. But at $1700 for the body alone, it was (and still is) bonkers expensive. The new X-E1 is Fuji's reaction to that. With a pared down body and new kit lens, Fuji could maintain its enthusiast appeal — and attract a broader market.
---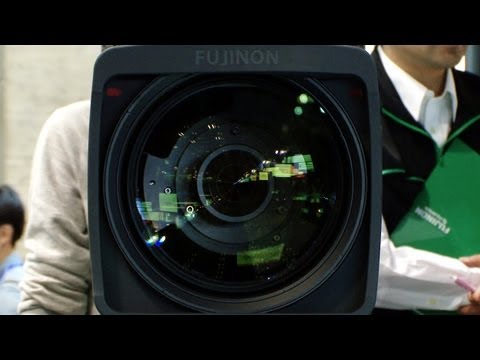 Even if you've spent well north of 10 grand on your DSLR kit, with a massive telephoto lens, it still won't be able to compete with the gear used for professional television broadcasts. Particularly when it comes to sports. In December, Fujifilm will be releasing a new wide angle lens that boasts an impressive 99x zoom capability.
---