Loading page
After three separate instances of drones grounding firefighting efforts, a Southern California county is getting serious about finding and punishing their operators. San Bernardino County Supervisors have offered a $US75,000 reward which they hope will entice people to come forward with information about the quadcopters in question.
---
Imagine this: it's 3:30 in the morning, and you're deep in some pillowy dreamscape. All is calm; all is serene. Then, a piercing alarm whiplashes your senses: you're awake now, scrambling in the darkness with ten equally frazzled men. In a flurry, boots are pulled on, helmets are snatched off shelves, and you're flying down a 20-foot pole with the rapidity and dexterity of a howler monkey.
---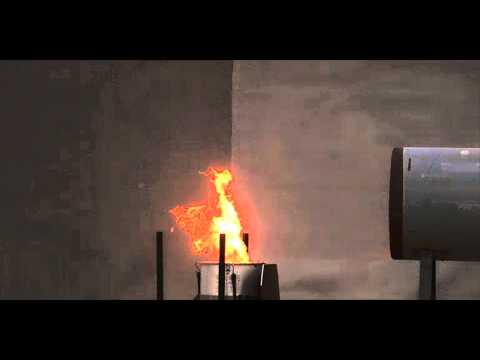 Picture this: a drought-fuelled wildfire is heading for a Victorian township, and fast. Millions of lives are at stake, and water can't stop it. When suddenly, a helicopter — armed with what can only be described as a giant cannon — flies straight for flames and BOOM. There's an explosion, and the fire's gone. That's what Australian scientists are working on right now: fighting fires with explosives.
---
Google Glass sure has its fair share of dumb applications, but some projects mercifully seem to balance them out. Like the apps put together by Patrick Jackson, a firefighter who's writing code to help rescue teams save time — and lives.
---
OK, Glass, you can hear the cop now. Take a picture of that licence plate. Try: OK, Glass. Record a video of this five alarm fire. Or even: OK, Glass. Search: gunshot wound treatment. It doesn't take much imagination to realise that Google Glass could be a valuable tool for first responders. And now the first app has popped up that could make it a reality.
---
Firefighters are brave. But they're humans, and they get hurt. So scientists at the University of California at San Diego have created a Segway-like robot that uses thermal imaging to help people fight fires better.
---
Firefighters run into flaming buildings for a living, It's not exactly what you might call a safe job. And while they can tell generally how they're doing by noting whether or not they are on fire at any given time, there's a lot more nuance to keeping track of other aspects of their health. That's where data delivery pills come in.
---
Loading page