Loading page
"Digital Identity is having the ability for the government to trust that you are who you say you are," is the explanation the Federal Government's Digital Transformation Office (DTO) gives for the establishment of a singular digital profile that will allow you to access various government services.
But trust has to go both ways, and the Australian Privacy Foundation (APF) has expressed "serious concern" about federated identity, stating the process has been "seriously deficient" and conducted "in a context of increasing distrust of government" (Census, anyone?).
---
As you're likely aware, this week Xbox discovered a wonderful pun and decided to share it with the world in the form of the multi-pocketed (seriously, there's even a pocket for your phone) Xbox One-sie (get it?!) — an item hotly debated here in the office, and not actually available to the public — yet.
But that looks set to change, and we have the details.
---
---
With the slow but eventual death of Mazda's RX-8 in 2012, the Wankel rotary engine fell out of use in road-going production cars. Despite its incredibly simple design — with just three moving parts — it had developed a reputation for being unreliable, oil-burning and fuel-hungry. But a new report out of Japan suggests the rotary, loved by enthusiasts for its distinctive brap-brap sound and driveability, might make a return — in a new Mazda RX-9 at the beginning of the next decade.
---
As geeks, we get excited about phones that are 10 per cent faster than their competitors, and camera sensors that capture 20 per cent more light. That technological arms race is equally ferocious in the metal detector world, as crazy as that sounds, and avid hobbyists can spend serious money on new toys that they compare with their mates. Sometimes, though, it pays off — like for one (anonymous) Aussie gold-digger that found a 4.1-kilo nugget in Victoria's Golden Triangle.
---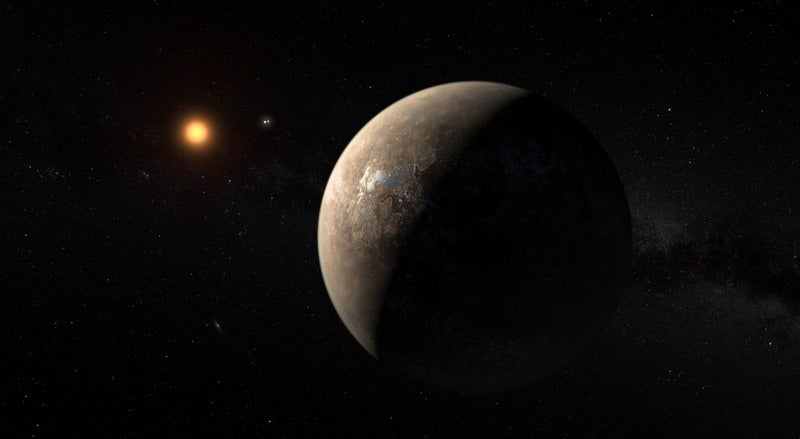 In what's being hailed as one of the biggest astronomical discoveries of the century, scientists with the European Southern Observatory (ESO) today confirmed the discovery of an Earth-like exoplanet in the habitable zone of Proxima Centauri — our nearest neighbouring star. Details of the team's discovery were just published in Nature.
---
Labor staffer's emails at the Department of Parliamentary Services at Parliament House are to be accessed by the Australian Federal Police this morning, says Labor Senator and Former Communications Minister Stephen Conroy. The raid is part of an ongoing investigation into leaked documents regarding the National Broadband Network.
---
As is fast becoming tradition for the Californian start-up electric car manufacturer, Tesla's latest incremental battery upgrade option for the Model S and Model X further improves the existing cars' range and acceleration — now to frankly ridiculous levels. The Tesla Model S P100D's new 100kWh battery pack, says Tesla, makes it the fastest accelerating production car… in the world. Well, the fastest car that you can buy right now, at least.
---
Loading page