Loading page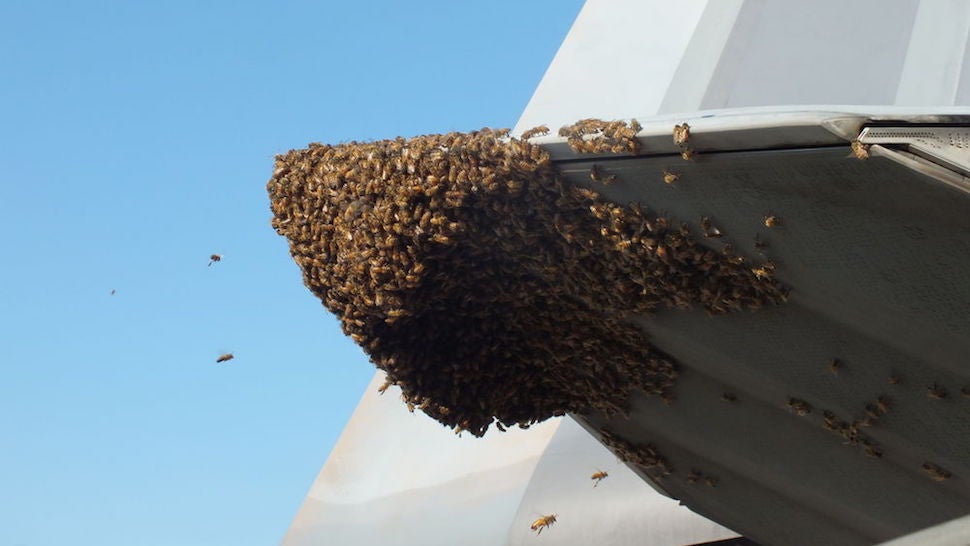 The F-22 Raptor is one of the US military's most powerful weapons, but everything — man, woman, sentient rotted orange — has a weakness. For the fighter jet, that weakness is BEEEEEEEEEES!
---
A submission to a Senate inquiry into the feasibility of Government's planned purchase of at least 72 F-35 Lightning II fighter jets says that the multirole planes will be instantly outmatched in air superiority by the airborne wings of competing countries in the region like China and Indonesia, and will fare even worse against future threats. It suggests — hypothetically — that Australia instead push for the F-22 Raptor, a jet that the United States has never sold to even its closest military allies.
---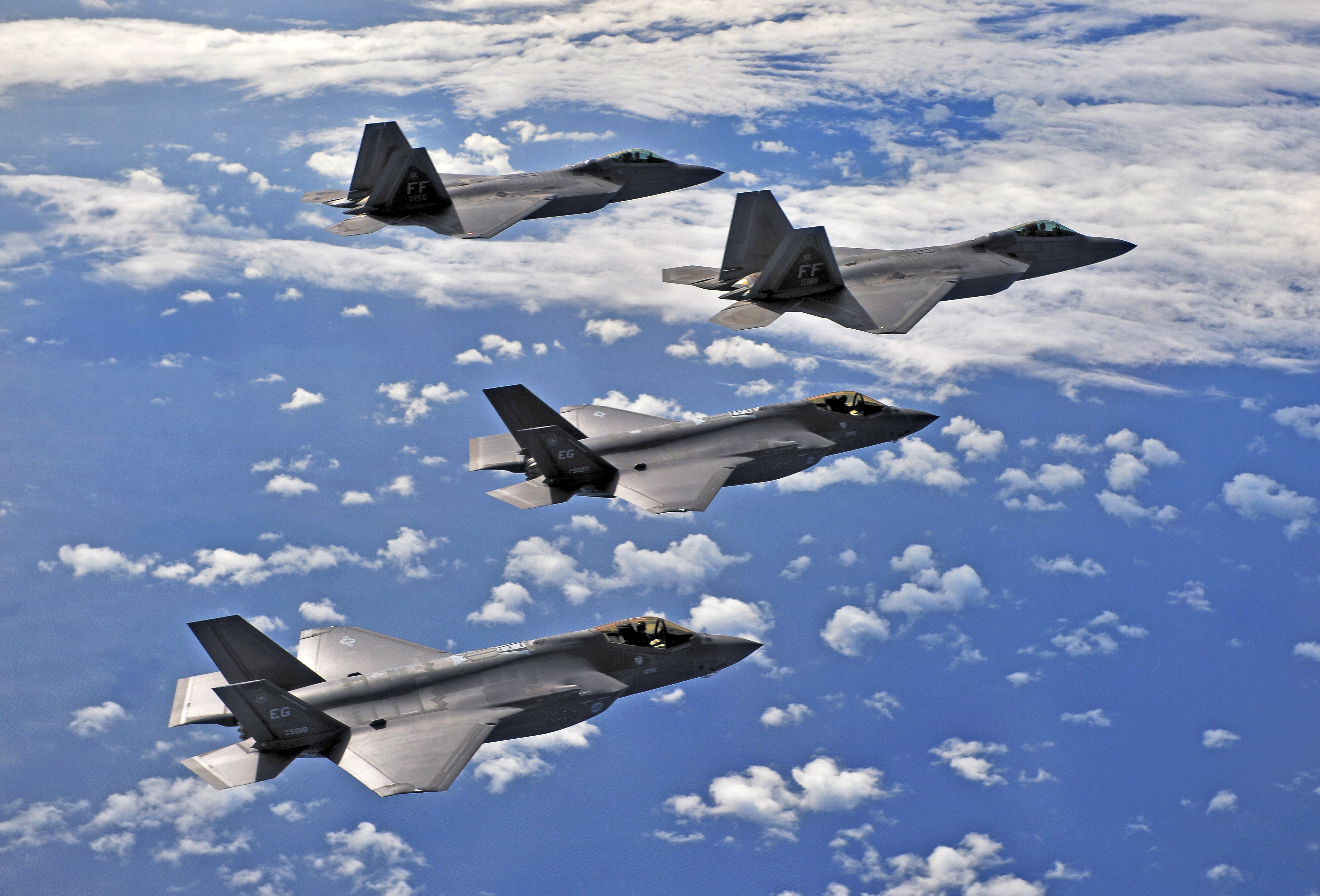 Behold the F-22 Raptor (top two) and F-35 Lightning II (bottom two) flying together for the first time in history. Arguably the two most technologically advanced military jets in the world, the Lt. Col. Matt Renbarger — commander of the 58th Fighter Squadron — says they mix together like peanut butter and jelly.
---
Video: We saw the awesome photos and now we have the video: Witness the F-22 Raptor refuelling somewhere over the Arabian Peninsula en route to ISIS targets in Syria, captured from a KC-135 tanker on September 27, 2014.
---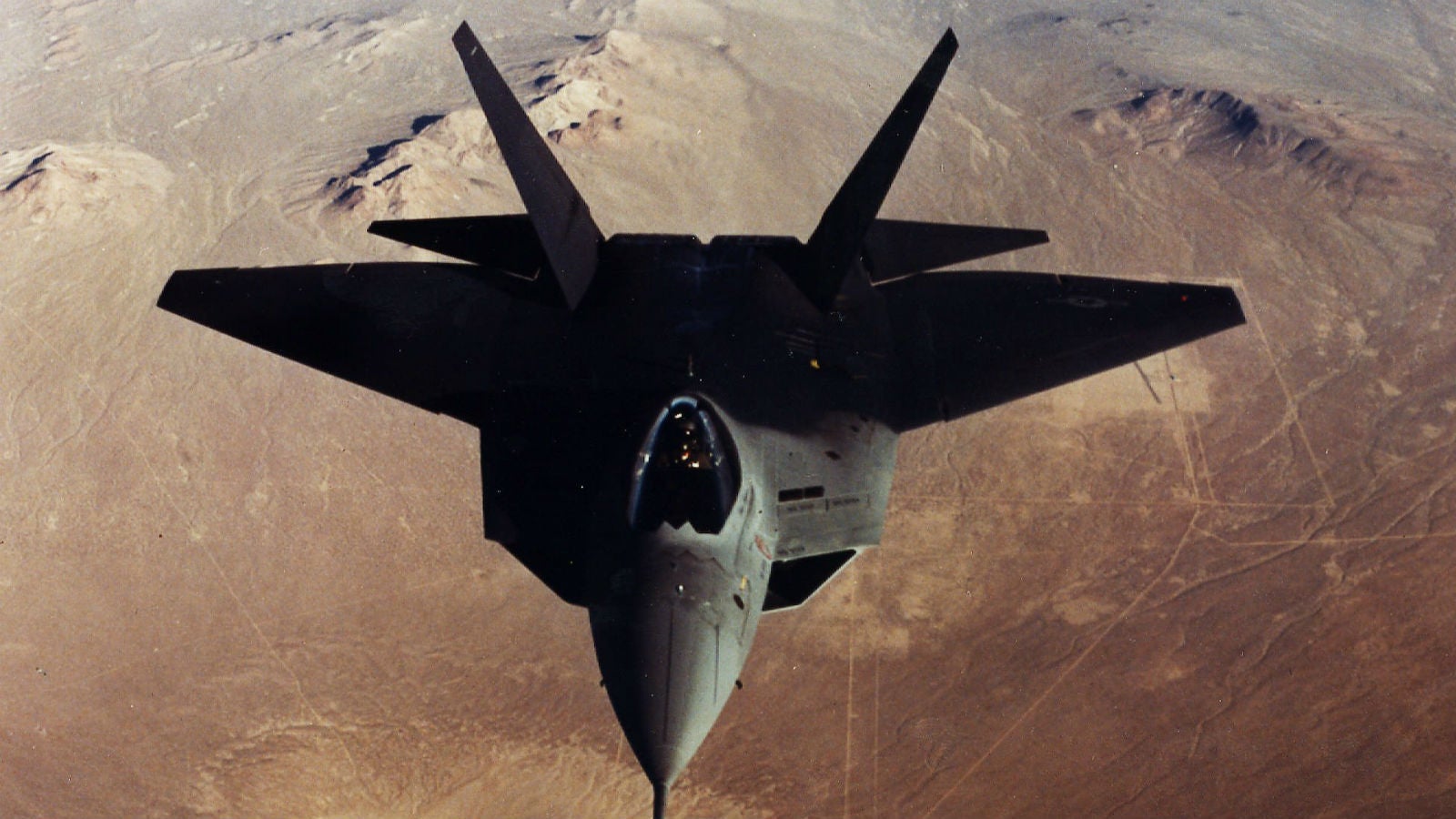 ---
Even if they are primarily just cheap knockoffs, China's rapidly growing fleet of next-gen aircraft are poised to seriously challenge American air superiority in the coming years. To prevent that, argues Chief of US Air Force Air Command Command Gen. Michael Hostage, the US will need plenty of fifth-generation fighters of its own — no matter the cost.
---
The skies above Las Vegas, Nevada have been packed with military aircraft over the last week. It's not another reboot of Red Dawn, mind you, but rather the second round of the Red Flag war games held at Nellis Air Force Base. Check out these sweet shots of the F-22 Raptor — America's first and most reliable stealth fighter — staying sharp in case the Q-313 ever gets off the ground.
---
The F-22 has had more than its fair share of problems, but when it isn't crashing or suffocating its pilots it's a sight to behold. Here's some footage of one at today's Melbourne Air Show going for a vertical climb that makes it look like it had wanted to be a rocket when it grew up. The guy inside that cockpit definitely has balls, and doubly so because he's in a Raptor. [reddit]
---
Over the weekend, a gigantically expensive F-22 stealth fighter crashed. Again. And just like every other time, the US Air Force is throwing up its hands and stroking its chin about why the thing crashed.
---
Loading page