Male kangaroos and wallabies, like a lot of seemingly quiet grazing animals, get into knock-down drag-out fights over females. They obviously don't have antlers or horns to spar with, but they're perfectly willing to grapple rivals with their forelimbs and kick the crap out of each other with their big hind feet.
---
---
Your schoolteachers probably told you most species wouldn't (or maybe couldn't) successfully interbreed with one another. If some did, their hybrid offspring, like mules, couldn't have babies of their own. That explanation was a bit oversimplified. Hybridisation happens, and it may be one way new species arise.
---
The Y chromosome, a chunk of genetic code that is unique to male animals, isn't just physically smaller than the X. It also contains far fewer genes. The X has more than 1000 genes, while the Y has fewer than 200 — and most of them don't even work. Why do men have this odd, stunted chromosome in their genomes?
---
We all have our own different coping mechanisms when it comes to stress. A nice walk outside. A cold beer. A punching bag. Blowing up at your friends. And glowing in the dark. What? Scientists believe that these millipedes evolved to glow in the dark to deal with stress (and to let predators now that they're packing toxic cyanide).
---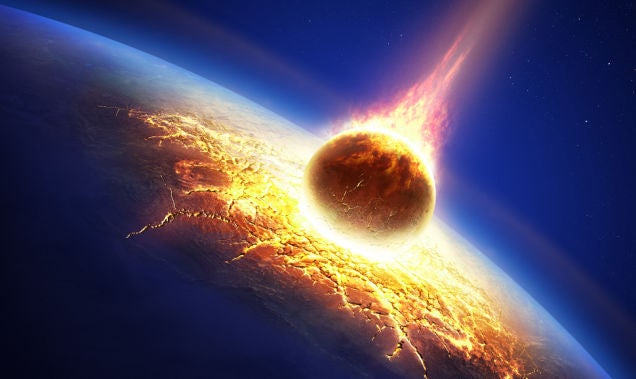 ---
Video: The camouflage on this fish is so impressive that you can barely see it. I mean, it's essentially invisible. Anytime it stops, I lose track of it because it blends in so perfectly with the ground. Even when it's moving, it looks more like a pile of dirt than an animal. Amazing.
---