Loading page
Leather interiors and copious legroom used to be the hallmarks of a luxury sedan. But Ford is about to completely redefine what luxury means when it introduces a 30-way adjustable power seats that even lets drivers ensure that both of their bum cheeks are comfortable, even if they both require individual settings.
---
If it were just slightly more convenient to perfectly adjust a chair, we'd all embrace ergonomics with open arms. So that's what researchers at the Fraunhofer Institute are hoping to achieve with a newly developed car seat that trades random knobs and levers for the simple swipe gestures you already use on your phone.
---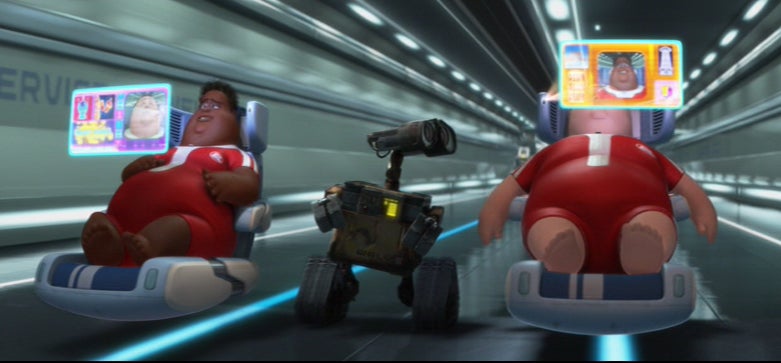 ---
Turns out sitting hunched over a desk for eight hours a day isn't all that great for a kid's posture, and the spinal contortions needed to lean over a flat desk certainly do nothing for a student's ability to focus on the day's lessons. However, this rolling chair from Dublin-based industrial design firm Perch aims to keep kids upright, comfortable and engaged through the magic of deforming plastic.
---
Finally acknowledging that very few people actually sit in an office chair the way it was designed to be used, Steelcase has created a new chair that caters to all the wacky poses we strike when using various devices. So while the new Gesture can still be used with a traditional keyboard and monitor setup, it's also just as comfy for use with phones and tablets too.
---
Lenovo ThinkPads have a strong, almost cult-like following for good reason. This sturdy, high-performance line of business notebooks has long set the gold standard for keyboard quality, with fantastic tactile feedback, great key layouts and slightly convex keys that are easy to find by feel. So when the company ditched the classic keyboard for a new island-style unit on its entire 2012 lineup, many ThinkPad fans were understandably concerned.
---
A push for better ergonomics has vastly improved office chairs, so interior design professor David Brothers took those same ideologies and created a better chair for musicians. Not only does it improve posture, but it also helps improve performance.
---
After designing footwear for several years, Martin Keen decided that he could apply the same knowledge he used to create comfortable shoes to furniture, resulting in an unorthodox workstation that has users sitting and standing at the same time.
---
---
Loading page