Imagine if you could locate the healthiest route for your afternoon jog, the fresh airiest one that would keep you from breathing the pollutants that cars barf out into the atmosphere. It might change every day as these pollutants move around. But you'd be ready, because you'd be wearing an air quality sensor.
---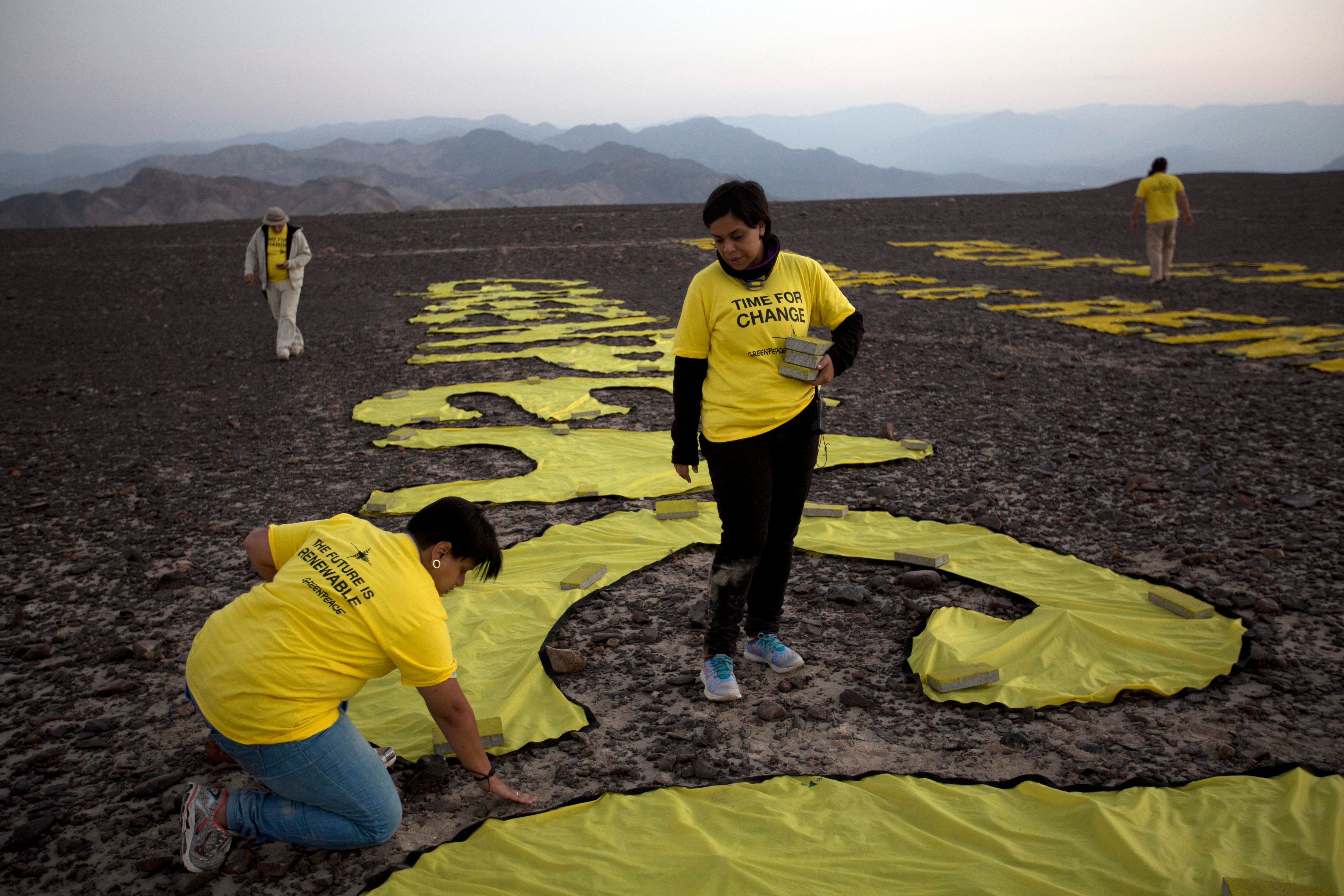 Greenpeace can get a little aggressive with its tactics. That doesn't mean that it's not fighting for a good cause! But after the organisation marched through the sacred Nazca Lines etched into the Peruvian desert for a climate protest, capturing it all on camera with a drone, you have to wonder what the hell they were thinking. Greenpeace isn't the best at thinking things through though.
---
Cruise ships are not the most environmentally friendly holiday destinations on the planet. In fact, according to the latest Cruise Ship Report Card by Friends of the Earth, they might be about the worst. These floating resorts dump billions of litres of sewage into the open ocean every year. In a sense, every cruise is a poop cruise.
---
An innocent little cable box can suck up more electricity than your actual TV. The most galling part though? Up to two-thirds of its power-hogging actually happens in "idle" mode, when you're not even using it. The good news is device makers have the technical ability to make cable boxes that don't waste so much electricity. They just need to actually do it.
---
It's a real bummer to hear that 150 years of industrialisation wrecked the Earth so bad that it will take thousands to recover. It's a much bigger bummer to see the situation in real life. That's exactly what's happening in a large number of Canada's lakes, which are turning into jelly thanks to acid rain.
---
Let's cross our fingers and hope that we never experience this, but what would happen if every human on the planet was eradicated?
---
Off the coast of Southern California, there's an underwater city. A thicket of almost 30 enormous steel oil rigs, each as large as a skyscraper, bolted to the floor of the ocean. Most of them are elderly, ageing giants — and soon, the state will need to make a decision about whether to rip them up or let them stand. Either option comes with huge risks.
---
We all know what havoc plastic wreaks on our environment. When it's not running off into our lakes and choking fish, it's fusing with sand, wood and natural debris and forming permanent litter that will far outlast us. Wouldn't it be great it we could make biodegradable plastic out of agriculture waste? Turns out we can.
---