---
---
When it comes to water scarcity, the loss of groundwater is like the silent killer: It isn't as easy to measure or monitor as, say, a shrinking reservoir. We've known that many aquifers are overtaxed, but a new report shows we're draining major aquifers faster than they're being replenished. Not just in California — this is happening everywhere.
---
To celebrate the 40th anniversary of its original release, Jaws will be shown on the big screen once more on June 21st. Few other movies have cast such a long shadow into the "real" world as the first summer blockbuster. As a marine biologist whose research focuses on shark conservation, I've been living in that shadow for my entire professional life.
---
Two years ago in the Netherlands, artist Paul de Kort designed an 81-acre park near Amsterdam's Schiphol Airport. His assignment? To use nothing but landscaping to dampen the noise of aeroplanes. Such a project had never been attempted — and a crucial element of the design was discovered almost by accident.
---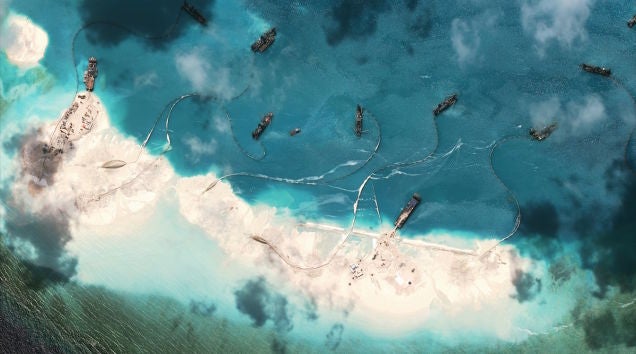 It's been more than a year since we first started following China's project to build artificial islands in contested areas of the South China Sea, setting off what could properly be called a diplomatic shit storm. Today, China reassured the world that it's almost done, alright?
---