Video: Love is tough as an adult but, remember when you were a young teen dreaming about that person at school or in your building, the one who never paid attention to you? That's the case of the young man in Paper Planes — a sweet short film created by London-based Jamie Childs — and his paper plane love notes.
---
Specifically, by having unpalatable CSF. How one actually acquires a bitter taste to their brain gravy is both difficult and undesirable — cancer. If such a odd scenario was to eventuate, however, the zombies would probably just ignore you if their primary interest was in grey matter, rather than flesh. This is exactly the set of circumstances that the clip above — called "Super Zero" — explores, with mixed (though mostly entertaining) results. Contains NSFW language.
---
Video: There's an epidemic sweeping this nation: grown-arse men, unable to take even the most basic care of themselves. For just the cost of a cup of coffee every day, you can help these adult dudes act like adults. Won't you please call today?
---
When a radio station in Norwich, England, is taken over by a shotgun-wielding, past-his-prime DJ who's disgruntled after being let go, only one man can reason with him: Alan Partridge. Steve Coogan is back as everyone's favourite self-involved, bumbling British broadcaster in this very funny feature-length film.
---
Video: Peter Rosenthal's here this week to review the new Planet of the Apes movie. No, not the one from 2011. No, not the one from 2001. Nope, not 1973, 1972, 1971, 1970, or 1968. No, the other one.
---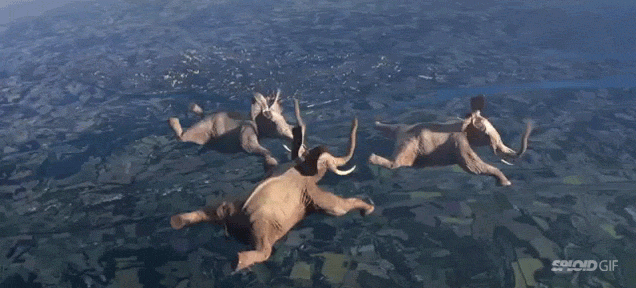 Video: Watch a bunch of elephants, giraffes, turtles and ostriches doing extreme human stunts like skydiving, riding roller coasters, walking a tightrope, skateboarding a half pipe and so forth — thanks to the magic of computers, of course. It's ok, there's no need to call RSPCA. The elephants are not real. For an old ad campaign for France 3. It's cute and ticklish to imagine real animals wanting to do the crazy stuff we do.
---
If you have been on the internet for at least a few months, you probably came across a version of the animated GIF below (warning: NSFW). You may be wondering a) where the hell does this exploding head come from or b) how the hell did they do it? The answer to a) is David Cronenberg's Scanners — and here's the answer to b.
---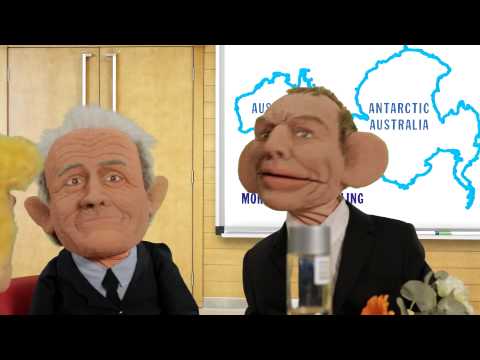 ---
"Inside the Actor's Studio" is, I think we can all agree, a major snooze-fest — what with James Lipton's monotonous droning and all. But if you want to get inside the minds of Hollywood's elite comedians without falling asleep, look no further than the Nantucket Film Festival's Comedy Roundtable.
---