Because, really, what teenager/20-something doesn't dream of constructing the perfect woman out of vintage technologies? It's certainly a lot easier than actually talking to them. In the Static Jack's latest music video, the boys carry on the proud, mildly-misogynistic Weird Science tradition of building a better lady friend.
---
Follow this one woman wrecking crew as she sticks it to The Man — or any man, really — with extreme predjudice.
---
Homeland is coming back! After an uneven second season, what's the third season going to be like? Should we hope for something as brilliant as the first even though it might be unrealistic or should we just root for Homeland… The Musical to happen on Broadway. After watching the hilarious video above, I think we should hope that The Musical version will happen.
---
Stylish direction and cool robots? We're in. Conducted by the purpose-built 'Felix the robot conductor', with beats by 21 year old Sydney artist, Flume. You may remember he had four songs in last year's Triple J Hottest 100.
---
Other than being beautiful (not that Samuel L is beautiful) and rich and powerful, being a celebrity must be really crappy. Can you imagine all the strangers rushing up to you? Can you imagine all the weird demands that 'fans' have? Can you imagine all the delusional people blaming you for doing your job? Samuel L Jackson can.
---
A document describing a very different Lost to the one we now foster a love/hate relationship with found its way onto the internet earlier this week. It turns out this document is genuine, which leaves us with the issue of reconciling the Lost printed on its pages to what was actually produced. Fortunately, creator Damon Lindelof has provided us with some insight — its sole purpose was to sell the show to US network ABC, even if it meant deviating completely once the show hit its stride.
---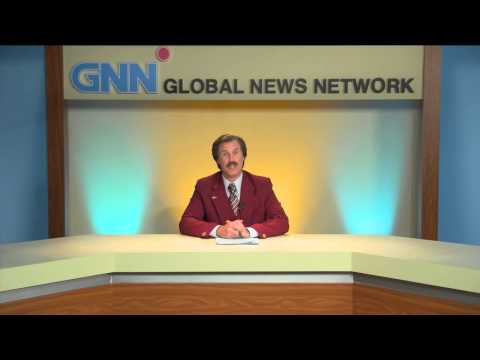 We now cross to Ron Burgundy for the latest breaking news… or viral video.
---
It's not a great time to be an Essendon Bombers fan in the AFL right now, what with the Australian Sports Anti-Doping Authority (ASADA) circling the club for alleged misconduct. How about some sweet Bombers merch to cheer you up? Kogan has added an Essendon-themed TV to its range of branded AFL team merchandise. The 32-inch LED TV is available from Kogan now for $259 and they'll ship out in late-September. [Kogan]
---
If you're over the age of 12, you probably wondered why the hell Pixar ever made Cars 2. And then when you heard about Planes, you probably wondered who in the world would go see a Pixar-less Disney movie that sounds like the direct to DVD cousin of Cars. Merchandising is not an excuse for crap! The formula is simple, really: any vehicle-related movie made by Disney or Pixar is a must not watch.
---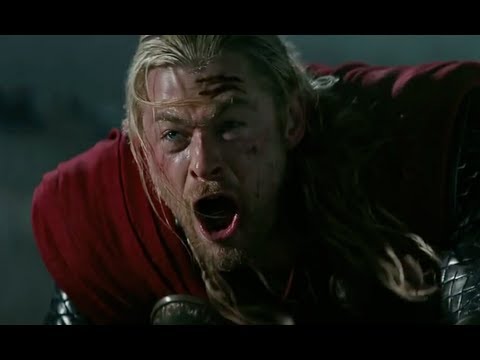 This is fantastic. The Nerdwriter Evan Puschak created this killer compilation video that stitched together last shots of different blockbuster movie trailers. You know that last scene. Spectacular explosions, beautiful screaming heads, tense as hell sequences and probably an Inception horn thrown in. It's the scene that if successful, leaves you gasping for air and memorising when the movie comes out. So putting all those scenes together is like seeing the ultimate blockbuster. Take my money. Give me more.
---