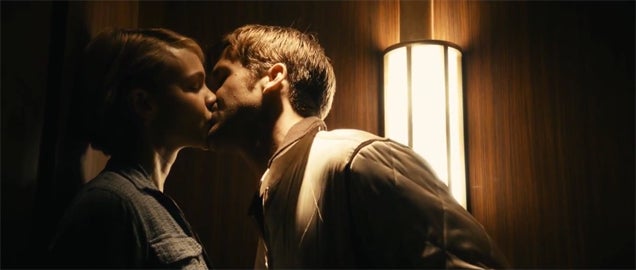 Video: The always excellent Tony Zhou of Every Frame a Painting takes a fascinating look at why some films resonate with us by explaining what the average movie goer thinks is unexplainable. Take Drive. Anyone who saw the movie knew it looked beautiful and felt alive. Why? It's the simple quadrant system.
---
NYC had 328 murder victims in 2014, its lowest figure ever. For those who live or visit it's hard to believe that this was one of the world's most violent cities. 1990 was the pinnacle of a spiral of crime that started in the 1960s and exploded in the 1980s. Listen to some of the people who lived it all in Austin Peters' NYC, 1981.
---
Video: Hozier has been on my musical radar ever since Take Me To Church came out — by which I mean that one song has been saved on my phone since then. But it was only this week that I started discovering how fantastic his lesser-known stuff is.
---
Recently, GoPro and the National Hockey League announced a partnership that for the first time would bring on-ice, POV footage to a live hockey broadcast. It's a major move and if you're watching the X Games you'll get to see the system in action. I'm at the Games now and got a peek at the hardware and it's clear that while it's early days yet, this represents a gigantic leap forward in live sports broadcasting.
---
With Star Trek well and truly rebooted back in the Kirk days, even if we did get a new TV series, it's unlikely it'd resemble anything like The Next Generation, Deep Space Nine or even the mixed bag of Enterprise. That doesn't mean Jean-Luc Picard actor Patrick Stewart isn't down for reprising his role, though it'd take more than the mere opportunity to lure him back to the captain's chair.
---
A couple days ago, epic documentary/climbing film Valley Uprising hit online streaming on Vimeo. It's a superb telling of the growth of rock climbing in Yosemite Valley; but it also has a kickass soundtrack, including this track by self-described Lazy Welsh Psychedelic Band, El Goodo.
---
Video: If you existed in the year 2014, you have probably either cringed or sang along or cringed while singing along to Taylor Swift's oppressively catchy song Shake It Off. Just why the hell is it so catchy ? Well, for one it's pop. But also as Chilly Gonzales explains, it's the same principles that has made other tunes annoyingly memorable.
---
After Netflix's reboot of Arrested Development went down pretty damn well, its sights have turned to the next obvious candidate for the same treatment: cult satire classic Wet Hot American Summer.
---