Every game show the world over has its fair share of entertaining contestants and hosts. These days, anything considered too risqué is edited out, but the odd amusing moment still manages to make it in from time to time. This was more the case in years gone by and Australia was by no means immune, as this video shows.
---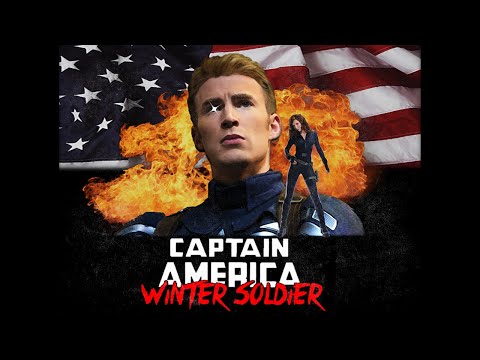 Video: Occasionally, fan-made trailer mashups will come along that make you want to watch the full (but sadly non-existent) movie. This flawless VHS trailer for Captain America: The Winter Soldier captures everything you might dimly remember an '80s trailer to be, and will also make you realise that maybe full HD isn't everything.
---
Casimir Pulaski is a big deal in the Midwest. In Chicago, the Polish-nobleman-turned-Revolutionary-War-hero's birthday is still widely celebrated; he has parks, streets, and schools named after him, and Obama made him an honorary citizen in 2009. His name has also been commemorated in song on more than one occasion — most recently by the Chicago-born Andrew Bird.
---
Tech deals so good they're scary: 15% off Canon cameras, up to 20% off Samsung TVs and 15% off Asus Notebooks over $500! That brings the Asus Transformer Book T100 hybrid laptop/tablet down to just $479! Dicksmith.com.au also exclusively has the new Pebble Steel smartwatch up for grabs at just $229. Here's what you need to know.
---
Need a new power laptop? The official Dick Smith eBay store has slashed $300 off the impressive HP Envy 17 with 17-inch display, 2.4GHz Core i7 processor, 16GB RAM and 2GB Nvidia graphics – now just $1699! Until midnight Monday you can also save $30 on Samsung's premium 8.4-inch Galaxy Tab S and score hundreds off Samsung's huge 65-inch Ultra HD LED TV. Here are the details.
---

It's not Interstellar but now I want to see it just the same: Ambition is the sci-fi movie that nobody seems to be reporting about even while its main actor, Aidan Gillen, is arguably the best character in Game of Thrones – Littlefinger himself — and its director was already nominated for an Academy Award in 2002.
---
The IT Crowd episode "The Work Outing" is perhaps one of the finest 30 minutes of TV comedy you'll ever watch. The only expert source I have is any living person with a sense of humour, but I'm OK with that. The rest of the series is excellent of course, so much so in 2006-2007, NBC in the US had a crack at its own version and despite the copy not lasting the distance (well, any distance) back then, NBC is giving it another try now.
---
There are few things I love in life more than Steve McQueen movies. And there's nothing else out there that sounds like analogue synthesiser music. So when my Giz coworker Andrew Liszewski turned me on to this TRS-80 music video combining the two, I couldn't take my eyes or ears off it.
---
Video: You know that crippling feeling of doubt you get when your friend doesn't get the funny YouTube video you're watching? It's your brain warning you that you're playing a dangerous game. One with potentially deadly consequences.
---
Video: Everyone, from classic movie directors to film school students, has used the zoom at some point to add some swagger to their films. This cool mashup collects some of the most famous zoom ins, zoom outs, dolly zooms, and basically anything zoom related in the movie history.
---