In May 1972, in a uranium enrichment plant in France, scientists examining ore from a mine in Gabon, West Africa, discovered that a natural nuclear reactor had spontaneously manifested in that region in the Earth's primordial past, churning out approximately 100Kw worth of energy continuously for a few hundred thousand years about 1.7 billion years ago.
---
Coal has been keeping our lights on and our houses warm for centuries. But coal's inherent messiness — both in mining it and burning it — has always been a problem. So it's no surprise that many people today advocate for cleaner alternatives. What may come as a surprise, however, is that some people were dreaming of a cleaner energy future nearly a century ago.
---
Cold fusion is the Holy Grail of energy production. The technology could theoretically produce virtually unlimited energy for next to nothing except that nobody's been able actually get the system to work despite decades of worldwide research. However one Italian scientist claims to have finally gotten the cold fusion right, you'll just have to shell out $US1.5 million to see if he's telling the truth.
---
This month, Japanese electronics company Kyocera launched the country's largest solar plant. The facility can power 22,000 homes — and, maybe more importantly, it poses no risk of melting down, injuring workers or spewing radioactive water into the Pacific Ocean.
---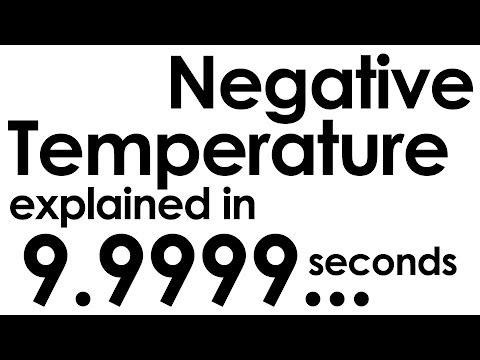 With Minute Physics' videos we pretty much expect to have the universe explained to us in…a minute. Or maybe a few minutes. But this rundown of temperature and how to achieve "negative temperature" only takes 10 seconds. Impressive.
---
Conventional wisdom in the northern hemisphere is to face solar panels south so they get the most light all day. Architects and panel installers implement this approach all the time, especially on homes. But a new study indicates that panels facing west may actually get more juice from the sun, and at more convenient times.
---
This, apparently. After several months of debate, officials in Kazakhstan's capital city of Astana have chosen a final design for the massive site that will host the World EXPO 2017. The sprawling, wind- and sun-powered neighbourhood was designed by Chicago architects Adrian Smith + Gordon Gill Architecture, the designers of Kingdom Tower — the forthcoming world's tallest building in Jeddah, Saudi Arabia.
---
As wind energy has expanded over the years, engineers have raced to build larger and larger turbines — designed to take advantage of as much wind as possible. But the architect Renzo Piano and an energy company in Italy are trying to make a smaller turbine — one that's suitable for the average yard.
---