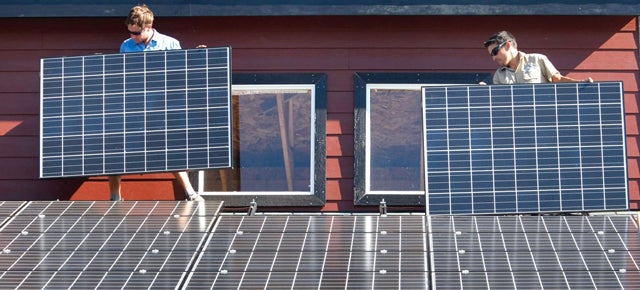 ---
As anyone who's ever driven by farm of wind turbines or a glittering solar plant knows, the infrastructure that powers our lives actually tends to be pretty stunning. But for a variety of reasons, it also tends to be pretty remote. If clean energy plants doubled as great public art, would be care about them more?
---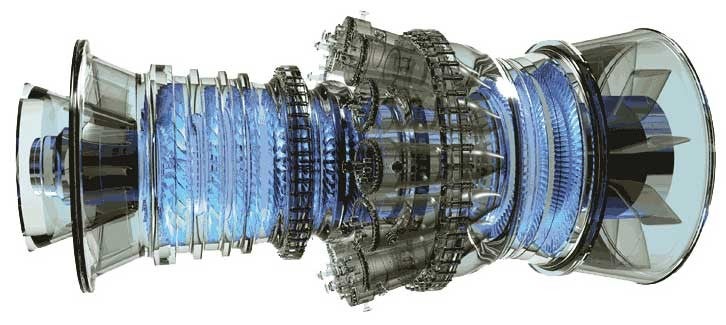 If you thought the GE90 aircraft engine was a masterpiece of modern engineering, just get a load of this beauty. General Electric's 9HA is the most advanced and efficient gas turbine available today and though it may not be able to lift a 787 off the ground, this potent electricity producer can easily power a mid-size metropolis.
---
As far as car accessories go, we have to admit this one looks pretty silly. But the Samsung scientists who made it could also be onto something. The flapping tongues inside are actually coated with gold, and when they rub up against a smooth plate, electricity is created through something called the triboelectric effect. It could be a whole new way to harness wind energy.
---
As they make their way up and down the field chasing the ball, the players on this new soccer pitch in Rio de Janeiro are actually helping to keep the lights powered when the sun sets. Because underneath the artificial turf are 200 special tiles that work like tiny generators to harness the kinetic energy of the players and turn it into electricity.
---
E. coli is an exceedingly common bacteria that lives in many places including your very own gut. It's also a favourite organism for synthetic biologists looking to engineer useful microbes. By inserting just a few genes in E. coli, scientists have found they can coax the bacterium into making ready-to-use propane.
---