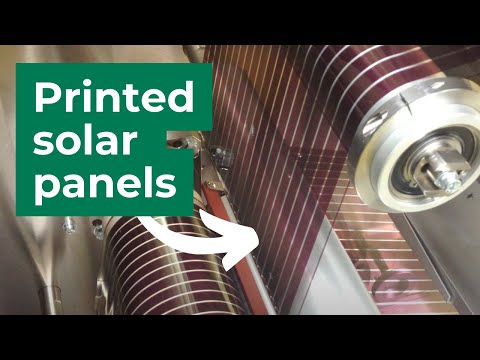 Australia is on the cusp of a solar energy revolution. First, a recent study suggests that we could power our entire national domestic infrastructure using only solar (while slashing the price of home electricity by 70 per cent). Now, the University of Melbourne has introduced a new organic PV cell printer that rolls out a functional binder page-sized sheet of solar panel every two seconds, making the production of all those cells cheaper and a whole lot faster.
---
It's not the motion of the ocean that matters to Lockheed's Ocean Thermal Energy Conversion (OTEC) power plant, only the temperature of the water. Lockheed Martin announced yesterday that it is partnering with Beijing-based Reignwood Group to construct a 10MW green power plant that leverages the difference bewteen sun-warmed surface water and icy water from deep below to power a planned low-carbon real estate development on Hainan Island in the South China Sea. It will be the largest commercial OTEC plant ever constructed when it's finished in 2017.
---
With the decreasing popularity of coal and increasing volatility of petroleum prices, natural gas is emerging as a major energy resource. And while we have plenty of reserves, an estimated 84 trillion cubic metres, it's still a non-renewable resource that must be used sparingly whenever possible — like this new natural gas power plant prototype from the Department of Energy. It produces just as much electricity with 20 per cent less gas every time the sun shines.
---
Office parks and convenience stores rely on fluorescent lights. These flickering gas-filled tubes suck down far less energy than the incandescent bulbs they replaced, but they still consume some 200 terawatts of electricity every year. This new super-efficient LED prototype from Philips, however, puts florescents to shame.
---