Bentley's already hulking limousines are getting an even bigger brother, with work underway on developing a SUV-size variant based on Audi's next-generation Q7. That SUV will apparently have a silent-running hybrid diesel- or petrol-electric version with around 50km of battery range. So you won't even hear it coming.
---
Another one for the record books! The Sunswift eVe solar car, put together and maintained by the University of New South Wales' dedicated engineering team, has just smashed a 26-year-old electric land speed record at a track in Victoria. Once the world's top motorsports governing body signs off, that is..
---
---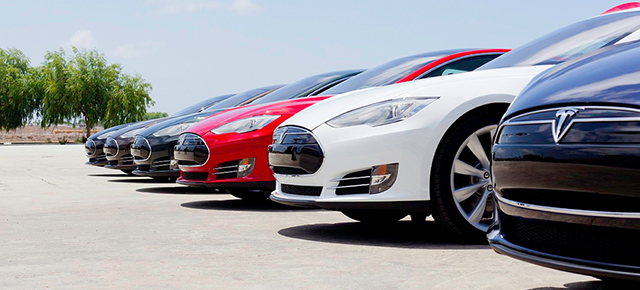 ---
Students from UNSW have, for a couple of decades, been developing and refining an extremely specialised solar-powered racing car, made to compete in the long-distance World Solar Challenge. Sunswift's eVe solar car is the fifth incarnation of the solar racer to come out of the UNSW skunkworks since 1996 and, a year ahead of the 2015 Challenge, the team has their sights set on breaking a completely different record.
---
Some people would call this Mazda MX-5 conversion blasphemy. Turning the perfect roadster into a tubbed dragster with massive Hoosier radials. Ripping the light, rev-happy four-cylinder out of the front and replacing it with a massive lithium-ion battery pack. Hooking up two forklift electric motors. And then running 9-second passes all day long.
---
After dropping a few hints about potentially sharing some of its electric vehicle patents, Tesla Motors is doing exactly that. The company is looking to open up the designs for its Supercharger fast-charging technology with potential competitors — something that might eventually mean it actually sells less cars.
---
It has happened. The Model S, Tesla Motors' four-door luxury electric sedan, is finally on sale in Australia. It's been a long time coming — the Model S was released in the US in June 2012, and has made its way to other countries in the two years since. The redesigned right-hand drive car already has plenty of Aussie buyers lining up, but if you were holding off your order waiting for a price to be confirmed, here it is.
---
Even if its electric cars turn out to be a complete flop, Tesla Motors has an ace up its sleeve: the skills and tech and expertise to corner the world's high-tech battery market. Tesla's technology boss knows that, and it turns out he didn't get into the game just to make cool new vehicles — he wants to change the entire energy landscape.
---