The Renovo Coupe might not be everyone's cup of tea, but it's certainly one of the curviest — and shiniest — electric supercars that you are ever likely to lay eyes on. Boasting a 740-volt lithium ion battery that pushes out 500-horse power and a Nvidia Tegra X1 superchip with a teraflop of processing grunt, it's certainly no slouch in the "oomph" department either. We were lucky to get up close and personal with the latest iteration at Nvidia's GPU Technology Conference in San Jose, California. Despite having to constantly wipe drool off our lens, we managed to take a few photos…
---
Standards are a key part of technical progress and for the increased use of renewable energy. Solar power provides an obvious example — if a photovoltaic unit is used to put power back into the electricity grid, then the power needs to satisfy the standards for the grid in terms of voltage, cycles-per-second, and so on.
---
Elon Musk is having a chatty day on Twitter again. In between talking SpaceX and drone rockets, he shared a video of a Tesla Motors Model S showing off a pretty impressive feat — but it's not a feat of speed or of electric range.
---
---
Chevrolet (and by extension, Holden) dipped their proverbial toes into the electric car pool a while back with the hybrid Volt: an electric car with a petrol-powered range extender. Now it's diving in head-first with an all-electric hatchback partly designed in Australia. Meet the Bolt.
---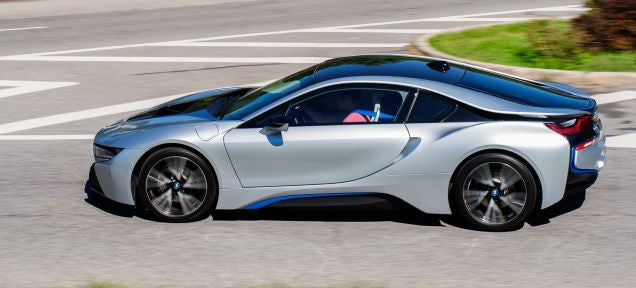 ---
---
Tesla Motors has been so close to an Australian launch of its Model S all-electric sedan for so long. We've been keeping track of every little update, but we know for sure that it's only a matter of days until the Model S officially launches onto Aussie roads. Further to that, Tesla boss Elon Musk teased a big announcement — and we think we know what it is.
---