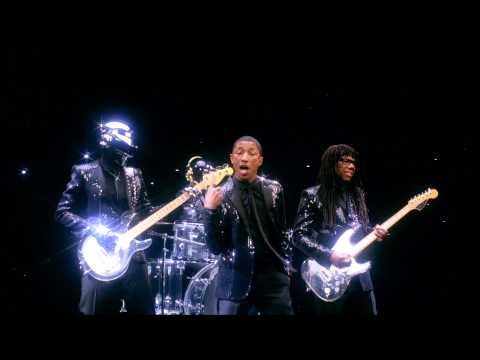 Twitter Music wasn't the only thing we got out of Coachella this past-weekend. Daft Punk's teaser for the first Random Access Memories single was once again extended, this time revealing a whole minute of the video clip with lyrics from Pharrell Williams and guitar from Nile Rodgers. Spoiler alert: it's amazing.
---
Shoppers looking for the best price on Apple stuff recently may have noticed a mysterious ebay store selling official Apple refurbs for less than Apple itself. Although Apple never confirmed its involvement, it was widely believed that it was behind Refurbished_Outlet, because it sold official Apple refurbs with genuine Applecare. Today, there are no more products for sale through Refurbished_Outlet, and the store page brings you to an FAQ.
---
---
Since last October, there has been a store on ebay in the US that goes by the name Refurbished_Outlet, and it only sells Apple products. Although there's no contact information and little Apple corporate branding, 9to5Mac and AppleInsider think it's an official Apple outlet, because it sells official Apple refurbs.
---
You may remember a young man by the name of SuperDaE from a while back. He leaked the specs of what he claimed was the next Xbox, or at least the development kit for it which is codenamed "Durango". SuperDaE's real name is Dan Henry, and now, he's in real trouble: Western Australian Police have today confirmed that officers from the Technology Crimes Unit along with officers from other jurisdictions — presumably the FBI — raided the leaker's home.
---
First vehicle from the Back to the Future trilogy you'd like to own? Yeah, the DeLorean holds the top spot. But what about second place? The hoverboard of course! But not that kid's one McFly ends up with (and, as it turns out, is junk in real life), the one you want is Griff Tannen's "Pit Bull". Good thing it's up on eBay right now.
---
As major online retailers are being shoved further into the physical realm to keep competitive, eBay's doing everything it can to stay in the fray with the announcement of two new pilot programs in the US.
---