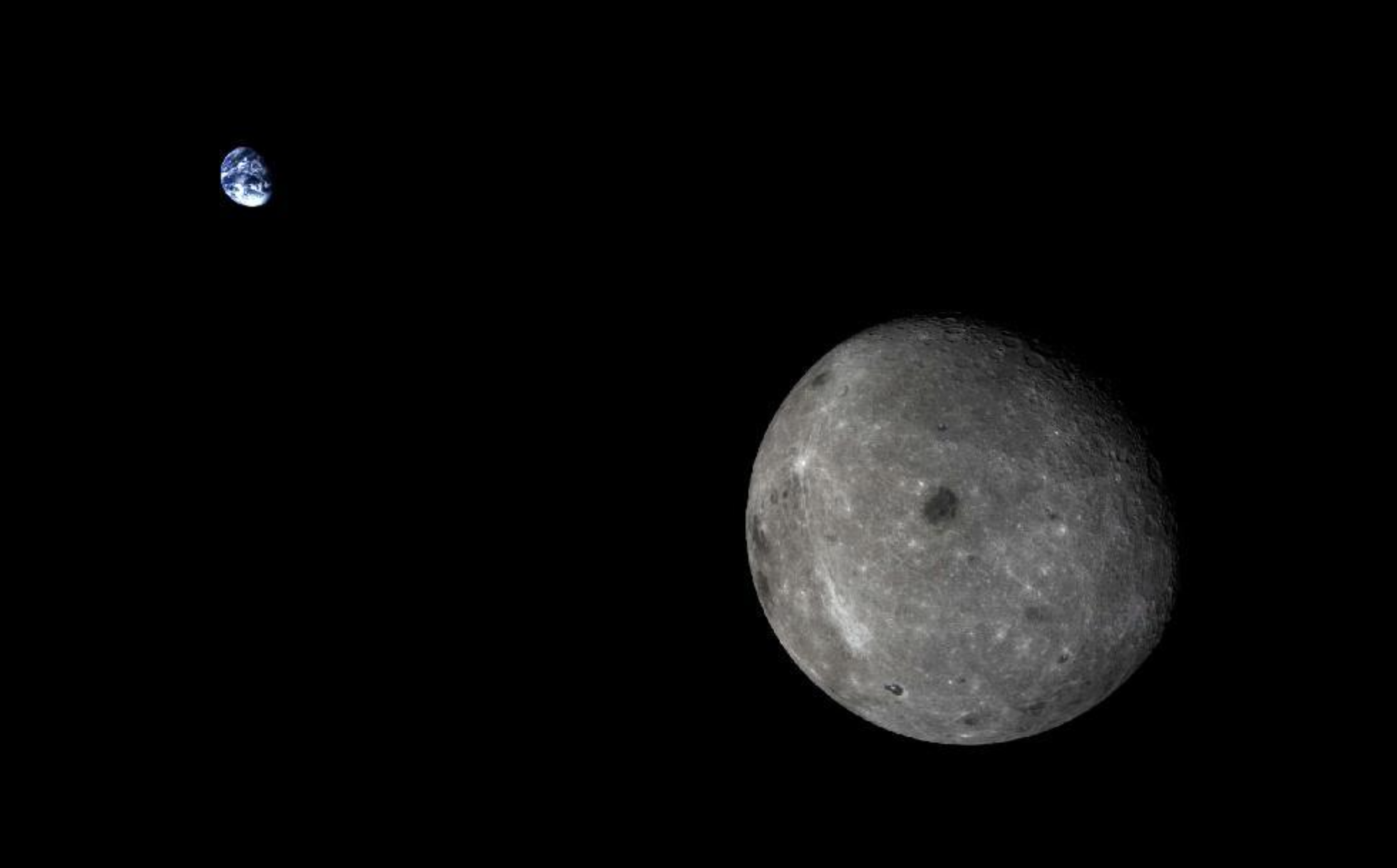 Briefly: China's National Space Agency has released this stunning image of the Earth and the Moon from an extraordinary vantage point. Taken yesterday by their Chang'e 5 spacecraft on, the photo shows the far side of the moon with the Earth on the background.
---
Briefly: I never thought of this, but you can fit all the planets in the Solar System back to back into the distance from the Earth to the moon — about 384,400km — with room to spare: 8030km. Seeing it visualised really gives you a good idea of how much empty space is out there.
---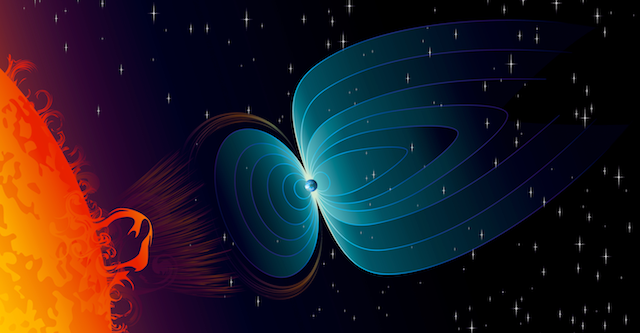 Earth's magnetic field is constantly shifting, and roughly every 200,000 to 300,000 years it flips north and south completely. We're currently overdue for a switcheroo — and scientists now say it could happen in a time as short as 100 years, potentially altering life in unexpected ways.
---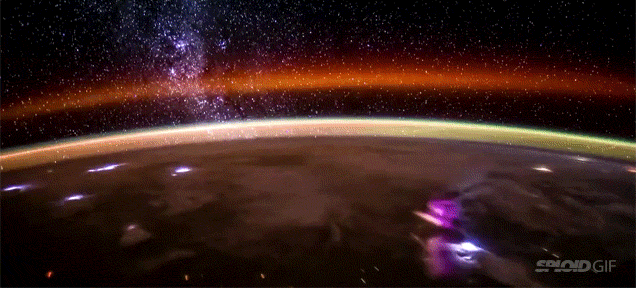 ---
Let's cross our fingers and hope that we never experience this, but what would happen if every human on the planet was eradicated?
---
Briefly: NASA astronauts Mike Hopkins and Rick Mastracchio, shot this awesome video of Earth from the ISS showing some of its most recognisable landmarks. It's fun to hear their comments as they fly around the Earth at 29,000km/h.
---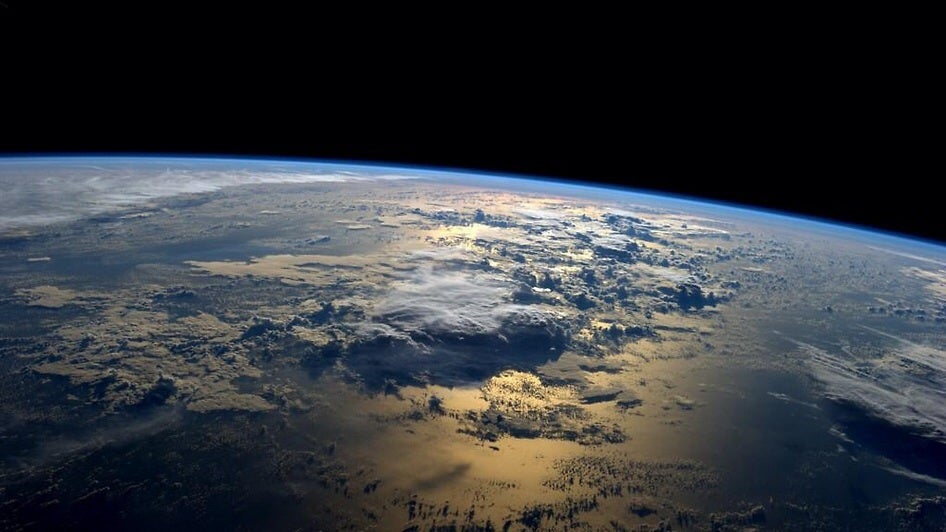 Briefly: NASA astronaut Reid Wiseman tweeted this wonderful picture of what he describes as "My favourite views from space — just past sunrise over the ocean." Gorgeous.
---
On his 108-minute flight in 1961, the Soviet cosmonaut Yuri Gagarin, the first human being in space, reached a peak altitude of 327 kilometres (203 miles), after blasting off the planet atop a mighty Vostok rocket. After launch shook his tiny capsule violently, Gagarin experienced the feeling of weightlessness, and saw the curvature of the Earth first-hand. By all accounts, he crossed the mysterious border between the Earth and space. Or did he? It has been more than half a century since Gagarin's historic journey, but there is still no universally accepted definition of where space begins.
---
Kurzgesagt sums up all you need to know about our planet Earth in this nice animation explainer that's much more easy to understand than school ever was. It shows how fascinating and unbelievable Earth is and makes you realise how seemingly impossible it is for us to be living here. But we're here!
---