Japan is a peaceful nation, in no small part because its post-World War II constitution required it. All that changed last month when President Shinzo Abe ended the ban that's kept Japan's army in check since 1945. And do you know what the country did next? It started buying drones. Lots and lots of drones.
---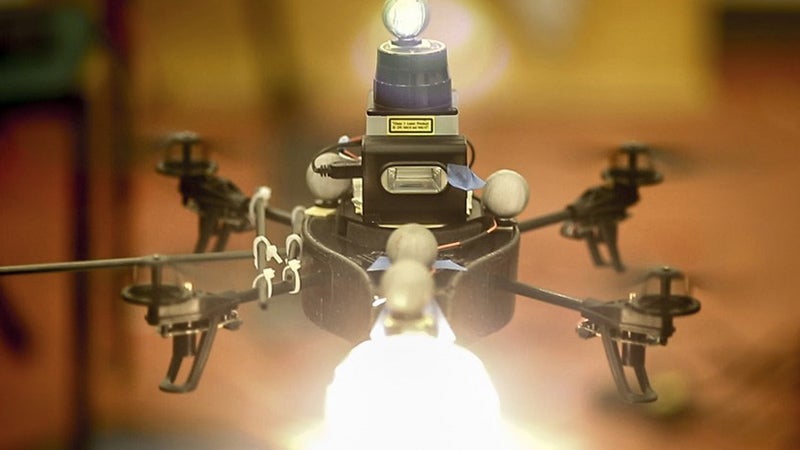 If you've ever been to a photography set, you've probably noticed how much time the photographer and their assistants take to perfectly position the lighting — only to have their efforts foiled when the model moves. That's why researchers at MIT are proposing using drones as lighting, as they can constantly ensure they're always in the perfect spot.
---
Your friendly local librarian hasn't been replaced by technology just yet, but that doesn't mean the library itself hasn't benefited from a few modern upgrades. Wrangling special-order books and DVDs between the New York Public Libary's 150 branches is a daunting task, but it's actually made surprisingly efficient with the laser scanning machines at its Queen's sorting facility.
---
Video: It won't be long until police agencies from all over the world start cracking down on pilots like this one. Flying your pesky quadcopter around a city's most precious landmarks can't go down well, as we've already seen in Sydney. Until then, though, let's enjoy drone tours as they come. This one is of landmarks in London, and it's mighty pretty.
---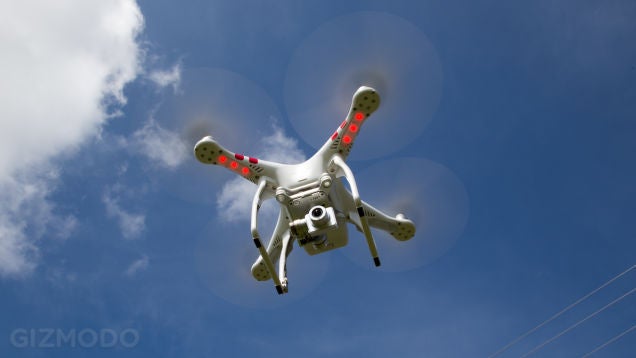 One of the most popular consumer quadcopters on the market is now a true drone. DJI recently pushed an update to the apps that help control its flagship Phantom 2 Vision, and now the $US1000 aircraft can fly missions autonomously. Seriously, you just tell it where to go, and it goes — all by itself.
---
In a document seeking feedback on new drone policies, the US aviation authorities indicated that it does not want unmanned aircraft "delivering packages to people for a fee". Even if a company doesn't collect a fee — as Amazon has proposed — drone deliveries count as commercial activity, the agency says. And that's against the rules.
---