Unmanned aerial vehicles, or drones or quadcopters as you'd prefer to call them, have certainly taken off in the last few years, which is great, if you love taking cool movies (or terrorising your neighbour's dog). But it's created a headache for the FAA, who have moved to regulate the infant industry and make low-flying aircraft controlled by amateur pilots safer. The latest proposal: an air-traffic control system based on cellular networks.
---
Last night, Serbia played Albania at soccer in a Euro 2016 qualifier. But, in the 40th minute, things turned surreal: a drone flew over the pitch flying a flag, which raised tensions enough to start a fight and get the match stopped.
---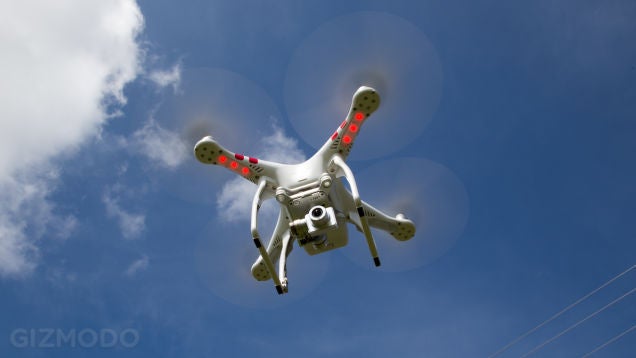 ---
Video: A guy was flying his quadcopter at Magazine Beach Park, Cambridge, when a hawk suddenly appears and decides the sky is to small for both of them. The video shows how the hawk approaches the drone and knocks it down with a simple hit.
---
Want to use some damning images from Google Earth to back up your case in a lawsuit? Right now it's not quite that easy. Which is why a satellite imaging specialist and space lawyer (actual thing) have just formed what is about to become every NASA-loving kid's dream job: the world's very first space detective agency.
---
Though Iceland's Bardarbunga volcano isn't the media sensation it was a month ago, it's still steadily erupting — as shown by this incredible video shot with a DJI Phantom 2 drone and a GoPro Hero 3, which did not survive the trip (though the memory card did!).
---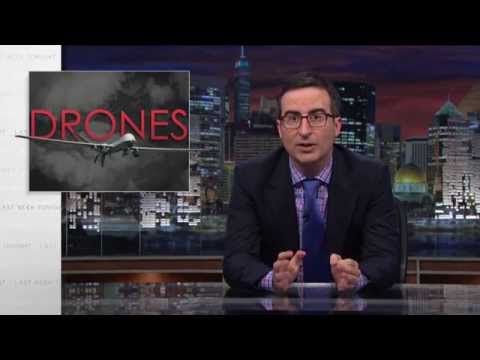 John Oliver took a look at drones on Last Week Tonight and didn't like what he saw. Oliver's focus is military drones, not hobbyist quadcopters, and he targeted recent US drone strikes on Pakistan and Yemen.
---
We're almost so used to the idea of weapons-toting drones, that finding a drone with a pair of actual arms is a little unusual. This quadcopter with a pair of arms is the brainchild of university professors, who clearly didn't think about the consequences of giving flying robots the ability to pick things up and run away with them. Everyone duck.
---