Quadcopters are cool. No question, but this is the fastest one I think I have seen to date. The best part is that it's just as cute as it is fast.
---
This may look like your average, everyday X-47B drone landing, but the feat in the video above is actually evidence of something far more impressive. Over the weekend, this automated flying beast successfully performed a simulated aircraft carrier landing, which means that the US Navy could actually deploy and operate drones from the sea soon.
---
We've seen tacocopters and burrito bombers and though those will probably be real someday, neither is going to be really delivering anything any time soon. These beer drones, on the other hand, might actually be delivering real beer to real people. In South Africa. Maybe.
---
Is this a picture of a soldier shooting lasers against the night sky? How did they make the beams bend? They twist and turn like bolts from a Tesla coil! Sadly, no. It's just a fantastic picture of a Marine launching a PL-87 Stinger Missile at a flying drone in a training exercise. It's so gorgeous.
---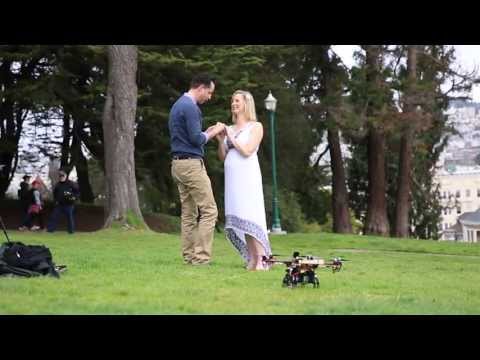 When I think of romantic, when I think of heartwarming, when I think of being sweet… I don't think of drones. But if I think of awesome and if I think of kickass and if I think of freaking cool… I do think of drones. So guy who used a flying drone to drop off the ring while you proposed, you're awesome.
---
Teotihuacan, an ancient, abandoned city about an hour north of Mexico City, was once one of the largest cities in the world. It collapsed in the centuries ago (thanks either to an internal uprising or foreign invaders, depending on who you ask), but it's never been completely deserted, since the ruins have always been a magnet for squatters, archaeologists and hordes of tourists.
---
---
A leaked top-secret Justice Department white paper reveals the true extent of US drone killings — and lays bare the fact that unmanned aircraft are targeting far more than just Al-Qaeda terrorists. The document, acquired by McClatchy, reveals that "at least 265 of up to 482 people who the US intelligence reports estimated the CIA killed during a 12-month period ending in September 2011 were not senior al Qaida leaders but instead were "assessed" as Afghan, Pakistani and unknown extremists."
---