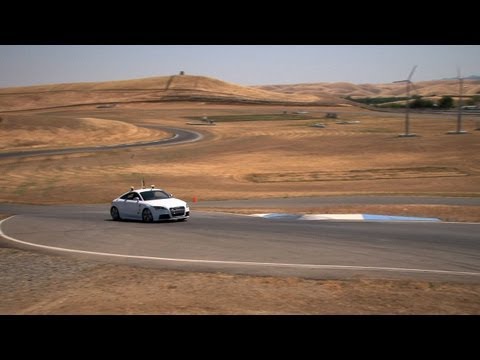 Meet Shelley. Shelley is a driverless car unlike anything you've seen before. Sure, Google has its own driverless cars, but I bet the search giant isn't taking them to racetracks for 200km/h speed tests with nobody behind the wheel. You may commence clenching now.
---
Did Google's self-driving Prius totally just become self-aware and start attacking humans? It's the Skynets! Nah, turns out that the human required to be inside the vehicle by law was also actually driving at the time.
---
A state bill with new rules for self-driving cars just passed, allowing Google's fleet of hybrid vehicles to hit the road in Nevada soon. Google had been lobbying for the bill for weeks, saying they're safer than human-driven cars.
---