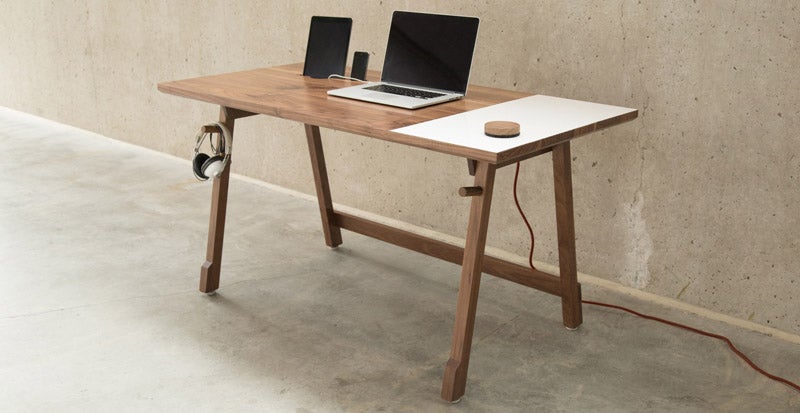 Man, it feels good to sit down at a desk where everything is in order — or so I've heard. Mine is always a disaster, what with the cords and cables and scattered reminder notes I've scrawled on bits of paper that will undoubtedly get lost in the shuffle. But this lovely specimen from Artifox looks like it would seriously help whip things into shape.
---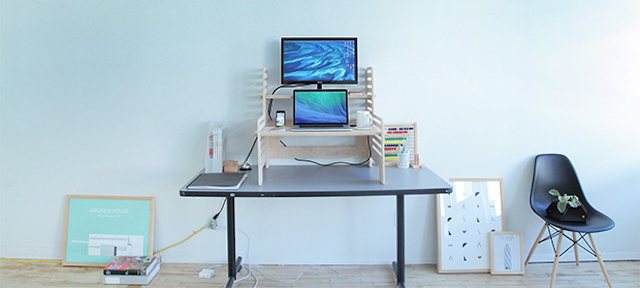 ---
When it was time for ad agency Barbarian Group to design a new office, they wanted to do something different. The agency wanted something more open, less inhibiting. So architect Clive Wilkinson built them an "endless table".
---
"Going to work" means a lot of different things to a lot of different people, but for most of us? Welp, it probably involves lots of sedentary hours sitting with pretty poor posture at a desk that's not quite the right height, staring and staring and staring at a screen. But! The times, they are a-changin', and employers — and designers — are recognising that there's lots more to a day in the life than sit, stand and coffee break.
---
Boeing's 787 Dreamliner and Airbus' A380 are both competing to replace an ageing fleet of 747s that have served passengers for more than 40 years. But what's to be done with all those jumbo jets once they're been replaced? MotoArt has the answer, at least when it comes to the 747′s gigantic engines: a stylish conference table that looks suitable for a meeting of the world's most evil supervillains.
---
---