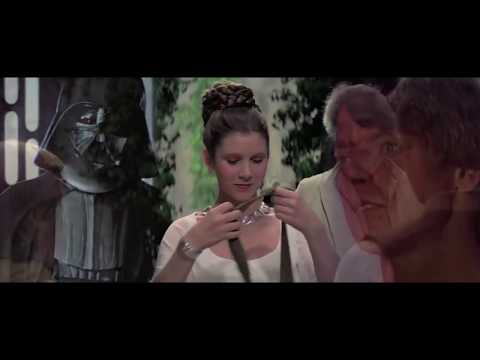 Was there more to the climax of Star Wars: A New Hope than met the eye? According to the creators of Luke's Change: an Inside Job, a fantastically clever take on another documentary you're probably aware of, there certainly was.
---
So the US Government foolishly decided against building a Death Star last year. No matter, we the people are savvier than we look. That's why someone in the UK decided to get the build started with a Kickstarter project for an open-source Death Star.
---
We're not getting a Death Star. The White House made that official. But what does the Galactic Empire think about Earth abandoning our Death Star project? Well, they think our "unimaginatively named planet" is filled with cowards!
---
---
I wish to address the most important policy question of the millenium: should we build a Death Star?
---
It's been the making of George Lucas' fortune, but how much would it cost to build your own 1:1 functional Death Star? It turns out that there's some debate as to the exact figures.
---
When anything gets spoofed, one of the first places you go in geekdom is Star Wars. It's, like, a rule. Which really means a Star Wars parody of those obnoxious "Windows 7 was My Idea" commercials was bound to happen.
---