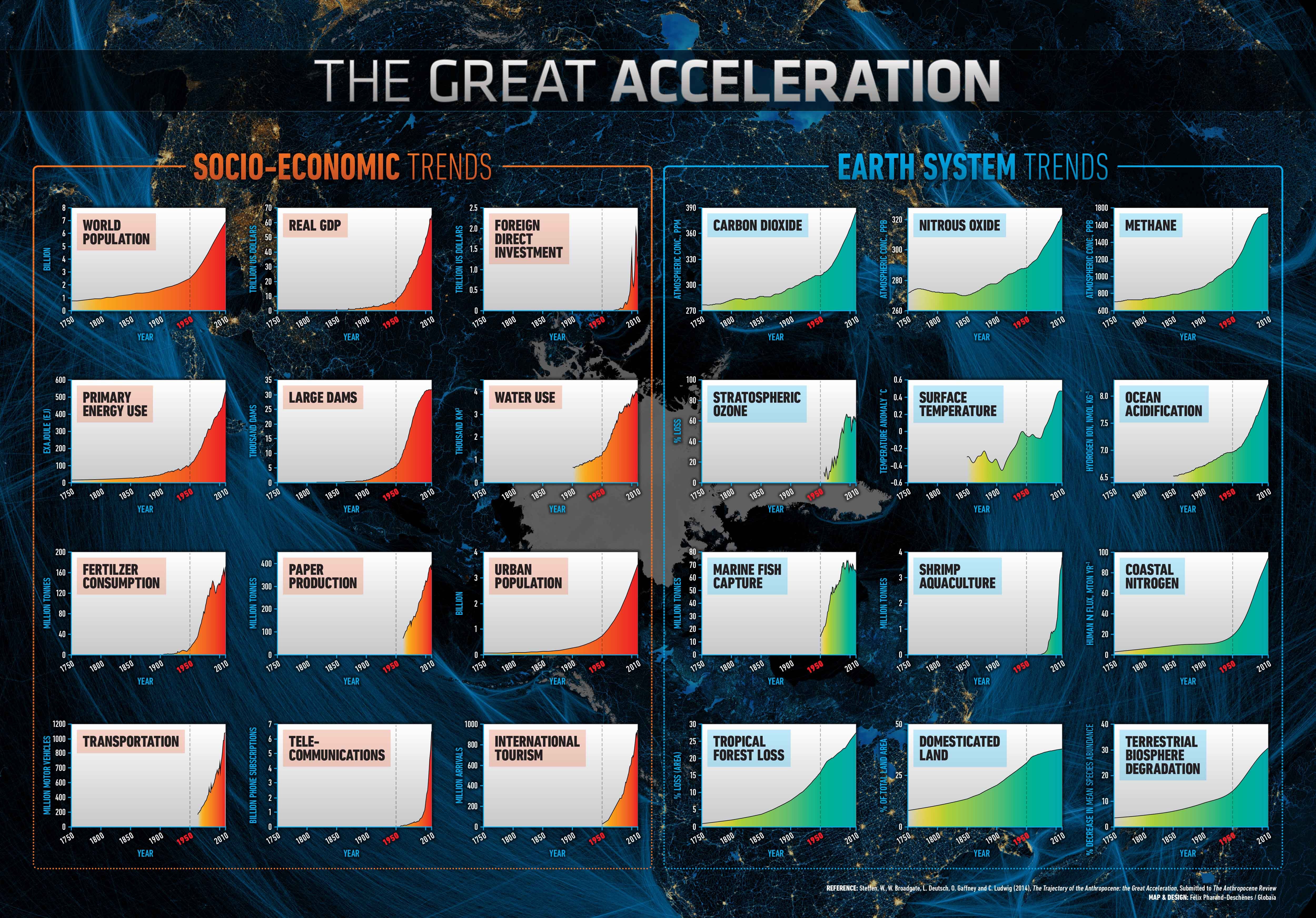 Using 24 key social, economic, and environmental indicators, our friend Félix Pharand-Deschênes has created a dashboard that shows how human pressure on planet Earth is reaching critical level. Fast. The acceleration shown over the last 60 years is absolutely crazy. Zoom in. Freak out.
---
There have been a lot of bad news this year. And a lot of good ones too. Sadly, many of the good ones never get the proper coverage they need and they get lost in the storm of crap that we have to suffer every day. Luckily, Bill Gates has highlighted the best five news of 2014 that you probably missed.
---
Snowflakes are endlessly fascinating and incredibly beautiful. But while they're all (sort of) unique, they can be neatly divided into well-defined types of flake. This chart shows them all.
---
Redditor sesipikai did something wonderful: He wore a heart rate belt during his trip to Rome, in which he proposed to his soon-to-be-wife. He then exported the data to an XML file and created this fascinating graph using Excel.
---