Designer David McCandless gathered some data about dog breeds and made this matrix mapping dog breeds according to factors like popularity, intelligence, longevity or cost.
---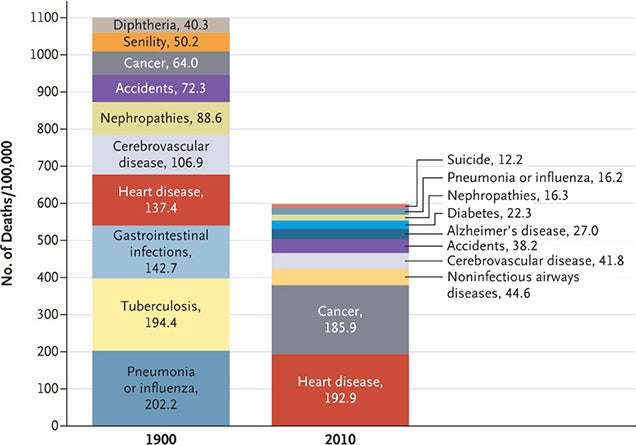 ---
These series of statistical graphics show that, while there's still plenty of war, hunger, sickness and poverty in the world, things are much better than what they were only a few decades ago — not to talk about centuries ago. We are still far from utopia, but the data is stubborn: We are getting there. Fast.
---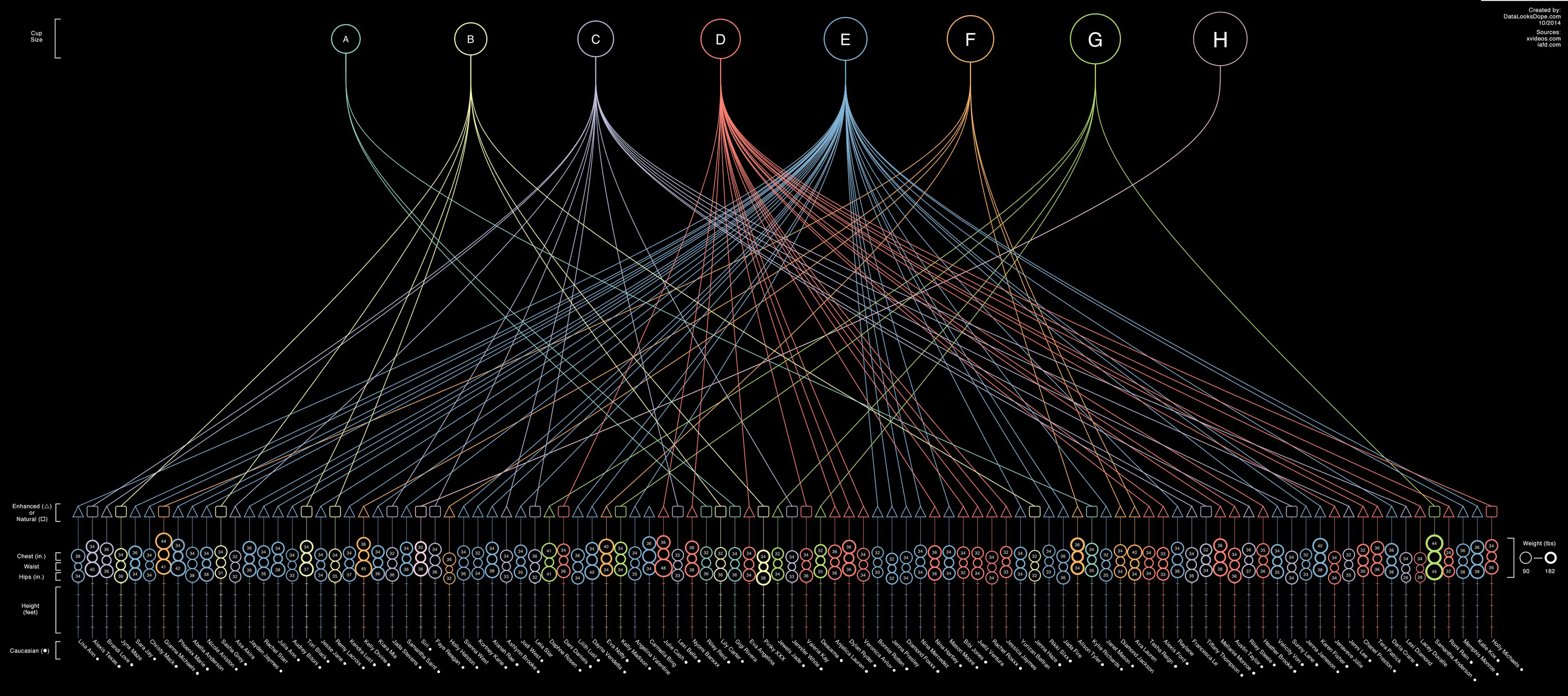 Data Looks Dope's Max Einstein sent us his new creation: What the top 100 porn stars look like. At the top you can you can see the breast cup size. At the bottom there's the top 100 actresses as ranked in Xvideos.com along with body measuring information according Internet Adult Film Database.
--- ---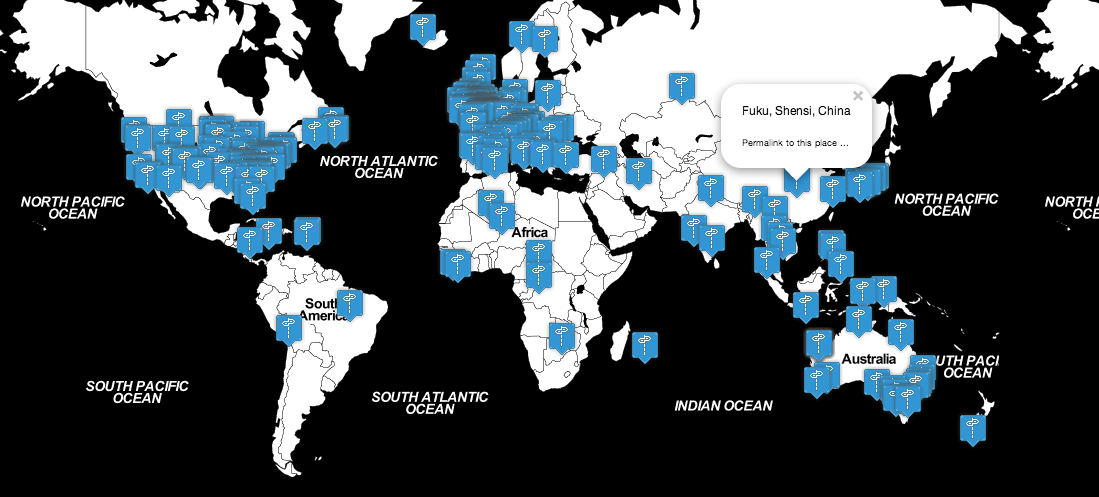 We've all sat in the passenger seat, notionally giving directions to a driver and giggling at the slightly rudely named towns on the map. Fortunately, now you can find all those amusingly offensive place names, across the entire world, on one wonderfully juvenile interactive map. Maybe, perhaps, possibly a little NSFW.
---