This visualisation by drwtsn breaks down the nuclear arms race starting from the 1940s until now. The countries shown are the countries who have historically had the most nuclear weapons: the US, Russia, the UK, France and China (a few other countries have nukes too but are not represented).
---
This is the work of a Grand Maester. Joeltronics made this very useful graph that shows which episode of Game of Thrones the TV show corresponds to which chapter and which book in the A Song of Ice and Fire books (aka the Game of Thrones books). That way you know what's been shown when and what's been omitted in the story. Warning, potential spoilers!
---
This chart showing the height of the tallest skyscrapers built over time, made by The Economist, can get a little hectic with what seems like axises and data points that go beyond x, y and z and on to some unknown letter but it is deeply interesting. It shows what the tallest building built in which year was, how tall it was, which continent it was built on, highlights iconic buildings and lists what world event was going on during specific years.
---
Here's a shocking number that speaks to the USA's love for meat (and pizza): Americans eat so much pepperoni per year that if you put the slices side-by-side, they could circle the Earth 50 times over. The fact bit comes from Bill Gates look at Vaclav Smil's interesting book Should We Eat Meat? That's, uh, a lot.
---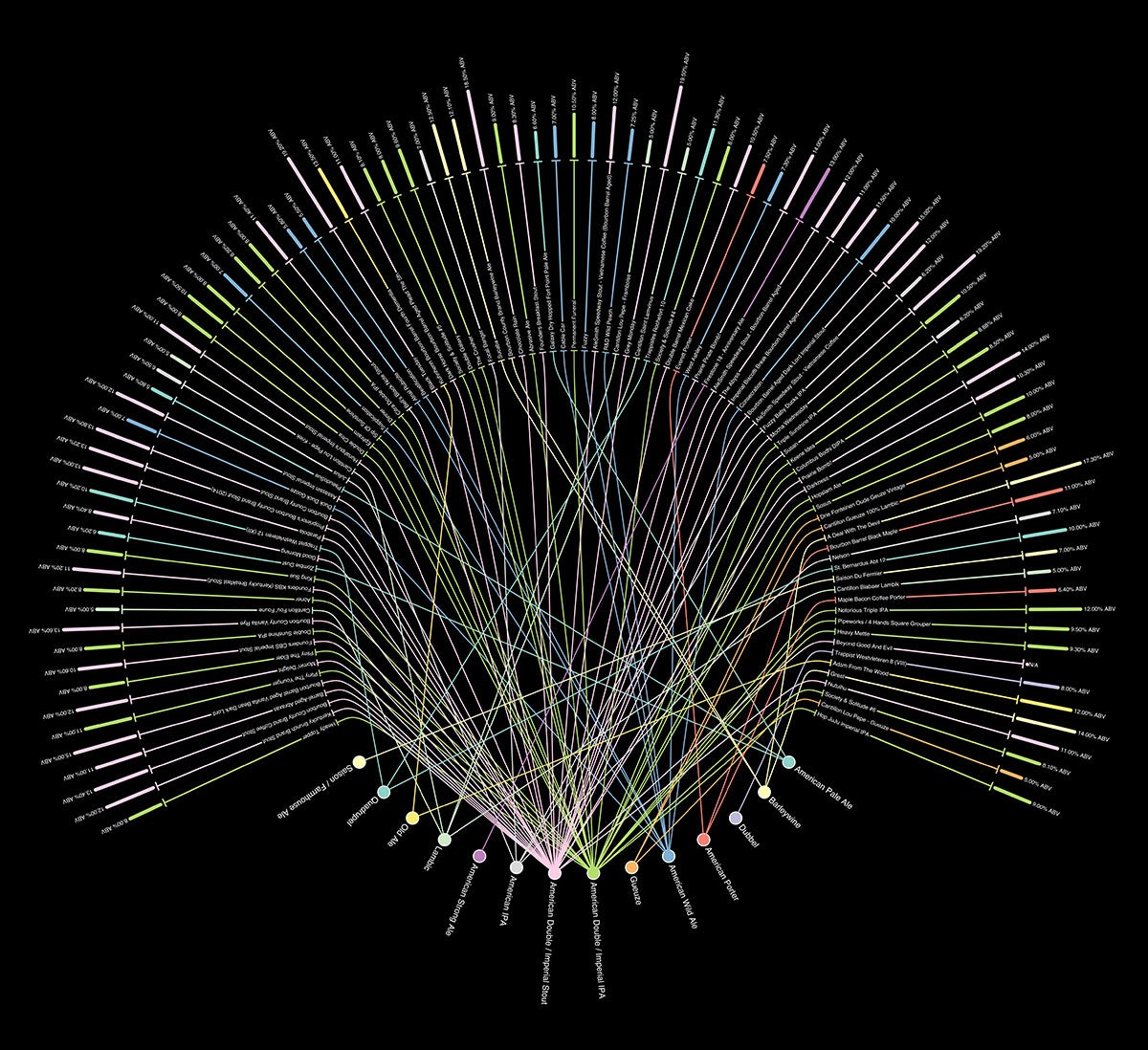 Data Looks Dope's Max Einstein made this beautiful chart that shows what the top 100 tasting beers in the world are (according to BeerAdvocate.com). You won't find (my favourite) big brand, watered-down, beer-flavoured swill in the visualisation but you will see the best beers broken down by name, ABV and style of beer.
---