There have been a lot of bad news this year. And a lot of good ones too. Sadly, many of the good ones never get the proper coverage they need and they get lost in the storm of crap that we have to suffer every day. Luckily, Bill Gates has highlighted the best five news of 2014 that you probably missed.
---
Snowflakes are endlessly fascinating and incredibly beautiful. But while they're all (sort of) unique, they can be neatly divided into well-defined types of flake. This chart shows them all.
---
Redditor sesipikai did something wonderful: He wore a heart rate belt during his trip to Rome, in which he proposed to his soon-to-be-wife. He then exported the data to an XML file and created this fascinating graph using Excel.
---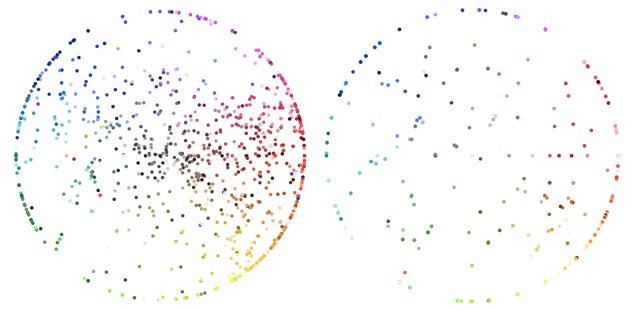 Here's a fascinating visualisation created by Muyueh Lee that shows the differences between how the English language and Chinese language each describe colours. On the left, you can see the number of English names for colour hues (there's a lot!) and on the right, the number of Chinese names (there's a little!).
---
Designer David McCandless gathered some data about dog breeds and made this matrix mapping dog breeds according to factors like popularity, intelligence, longevity or cost.
---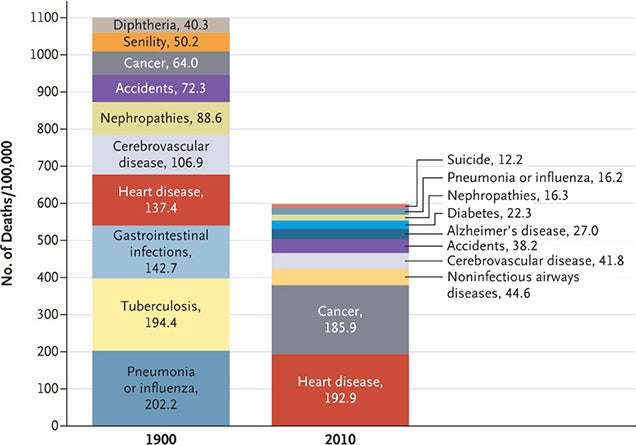 ---
These series of statistical graphics show that, while there's still plenty of war, hunger, sickness and poverty in the world, things are much better than what they were only a few decades ago — not to talk about centuries ago. We are still far from utopia, but the data is stubborn: We are getting there. Fast.
---