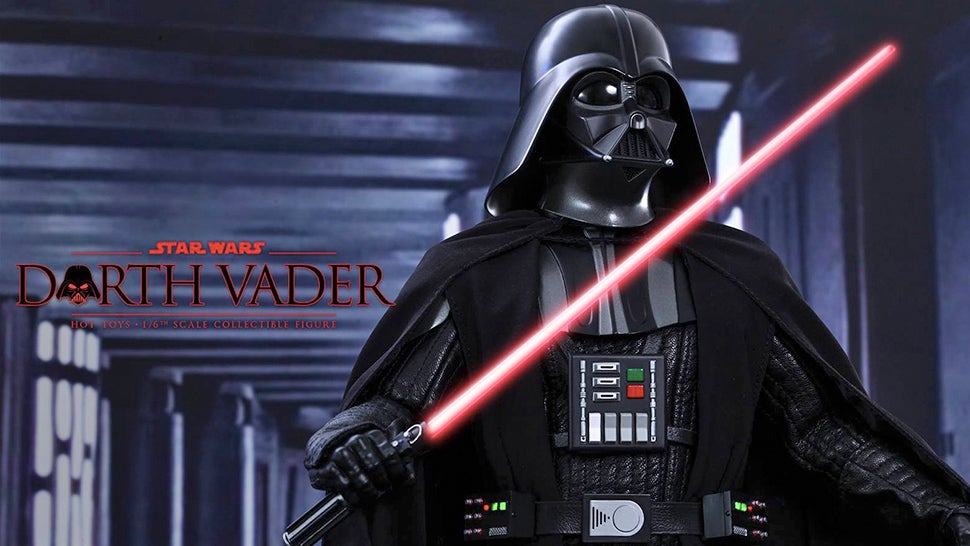 Toys: Every time Hot Toys announces a new figure it's a chance for fans and other toy companies to see exactly how a collectible should be made. And while there have been thousands of Darth Vader toys released since Star Wars premiered in 1977, Hot Toy's 14-inch version is easily the definitive Vader figure thanks to some incredible attention to detail.
---
There always seems to be a steady stream of Star Wars merchandise hitting stores, but with a new film on the horizon in 2015, the Disney marketing machine is quickly ramping up to overdrive. Even Adidas wants in on the action with its upcoming Star Wars Originals collection that includes these wonderful Vader kicks. If only they weren't sized for kids.
---
Video: I know this sounds like one of these questions you typically ask when you are high, and, most probably, the guys at Machinima Prime were stoned when they came up with it. I'm just glad they decided to actually make this video the next morning.
---
The Force Awakens will introduce us to some new Sith villains for sure, but Darth Vader will always be the most iconic. James Earl Jones was his threatening voice, but the body was an English actor who didn't just gesture around in silence like a mime during filming; he voiced all the lines in a West Country English accent.
---
Anovos has been outfitting geeks with replica costumes from popular sci-fi franchises for years, but at Comic-Con this year the company has what is easily the ultimate power in the cosplaying universe. Based on the design created for The Empire Strikes Back, this Darth Vader getup is the most accurate, and surprisingly comfortable, costume you'll find anywhere.
---
Making its first appearance in public — at this week's San Diego Comic Con — and built around a C5 Corvette, this life-sized Hot Wheels Darth Vader car looks like like one of the meanest looking vehicles I have ever seen. It has a 526hp engine and is no doubt capable of some serious road rage in the wrong hands.
---