Do you ever get tired of holding your phone to your face? How about trying to chat in loud, crowded places? No need to fuss. Motorola has you covered with its latest patent application: a smartphone microphone that's tattooed onto your neck. Just think, you could have a little piece of Google embedded right into your body.
---
The dream of the cyborg is coming true at an exhilarating rate. As humans gets better and better at making machines, we keep attaching those machines to our bodies to make ourselves better humans. It seems at times that the only question left is if we can put a human brain in a robotic frame. Actually, it's not a matter of if. It's a matter of when.
---
If you take a step back and really think about it, we're living in a pretty futuristic age. People are flying around on jetpacks. Everybody's carrying around pocket computers. We go to space, like, all the time. We can control prosthetic limbs with our minds. Pretty futuristic! Not everyone is so convinced though.
---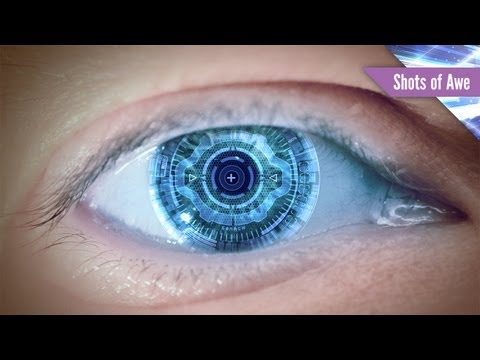 If you think about how connected we are — smartphones in our pocket, computers on our laps, internet at our fingertips — it might be reasonable to assume that we kind of, sort of already are cyborgs. Can you imagine if someone in the past saw a person wearing Google Glass today? He'd totally believe that person was half-robot.
---
There's something uncanny about drones, those autonomous aeroplanes that kill insurgents and civilians — but mostly civilians — and anger the pants off many liberty-loving Americans. But drones aren't all bad. Outside of warzones, drones have been helping everyone from farmers to journalists, and now they're helping doctors too.
---
We've known for a few years now that DARPA-funded prosthetics research is yielding some pretty incredible technology. We're not talking incredible in the robotic cheetah sense. We're talking incredible in The Incredibles sense of the term.
---
Neural implants and biologically altered humans are the stuff of science fiction, but we're teetering on the precipice of the promise of what lies just beyond our current scientific prowess. What's going to happen when we make the first inroads to improving human function and intelligence through technological implants? When we're all bionic men?
---
Tomtao juice, Bud Light, home electronics — is there anything clam won't work well in? Everybody's favourite bi-valve is now an essential part of an experimental engine — it's the battery.
---